Will Porter on: Getting old
Something changed.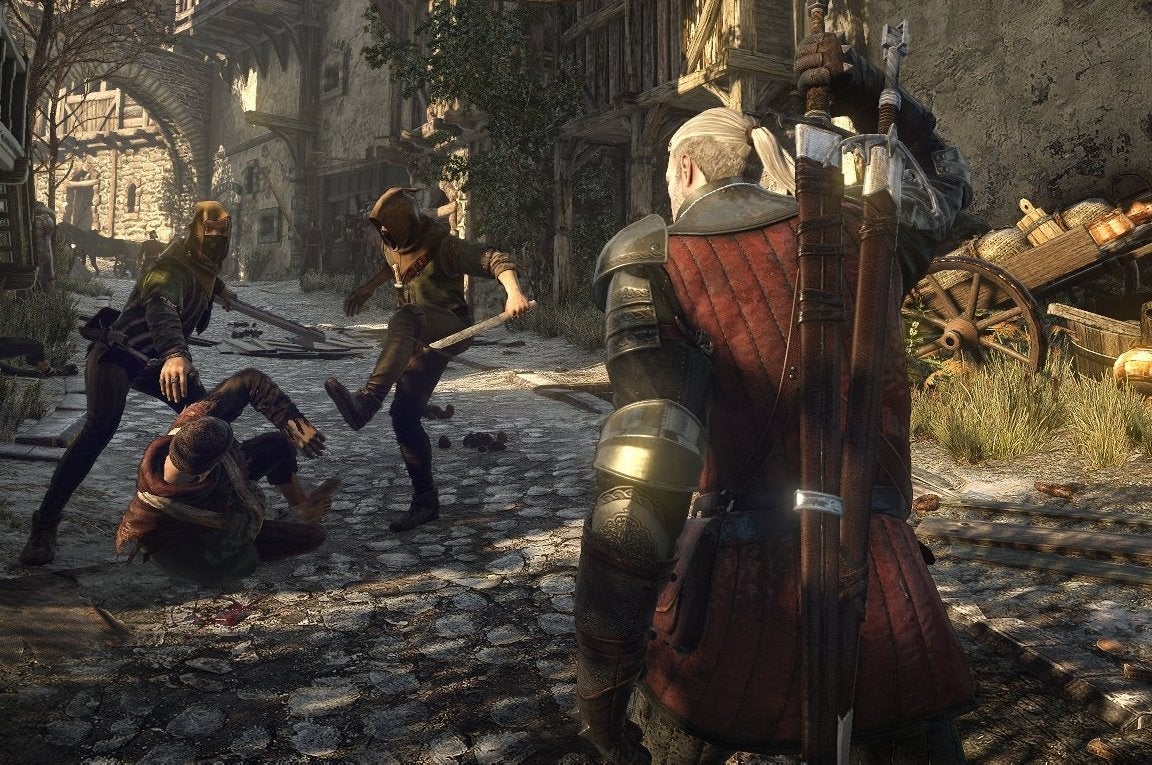 I don't know where you guys have found the time to play The Witcher 3, but I can only assume it's when I've been emptying the dishwasher. I don't know how it happened but a few years ago something changed. Something... domestic.
Well, I guess I do know the primary change, but he's only two and I don't want to hurt his feelings.
I'm well aware that as a reader of gaming websites you've been dealing with writers who are being ravaged by the assault of time for a fair while. The pattern must become pretty clear as they're dragged reluctantly through life's changes. First it's the excitable yappy previews. Then it's the heartfelt ''How Splinter Cell: Double Agent saved me from a Doomsday cult" post-teenage testimonials.
At this point we hit my own current notch in the Seven Ages of Gaming Man, the one that goes: "I saw Pikmin on Gamecube refracted through the tears of a newborn child, and now everything has changed". You've read that sort of stuff before though, and it no doubt made you retch, so this feature is mainly going to be about whinging.
At first parenthood works out fine. In the 3DS those clever people in Japan created a device that can be easily clutched while a snoozing baby lies on your chest - and is largely immune to piss, crap and vom. (Not that they put that one on the box.)
What's laughably called a baby's sleep cycle, meanwhile, fits conveniently with early hour Call of Duty sessions. My son was lovingly bathed in the sound of simulated warfare from the earliest age, my foot gently rocking his bouncer - pausing only for bouts of gentle cooing in-between rounds. It is my dearest hope that from this he too will one day favour the MK14 with the Sleight of Hand, Assassin and Marksman perks.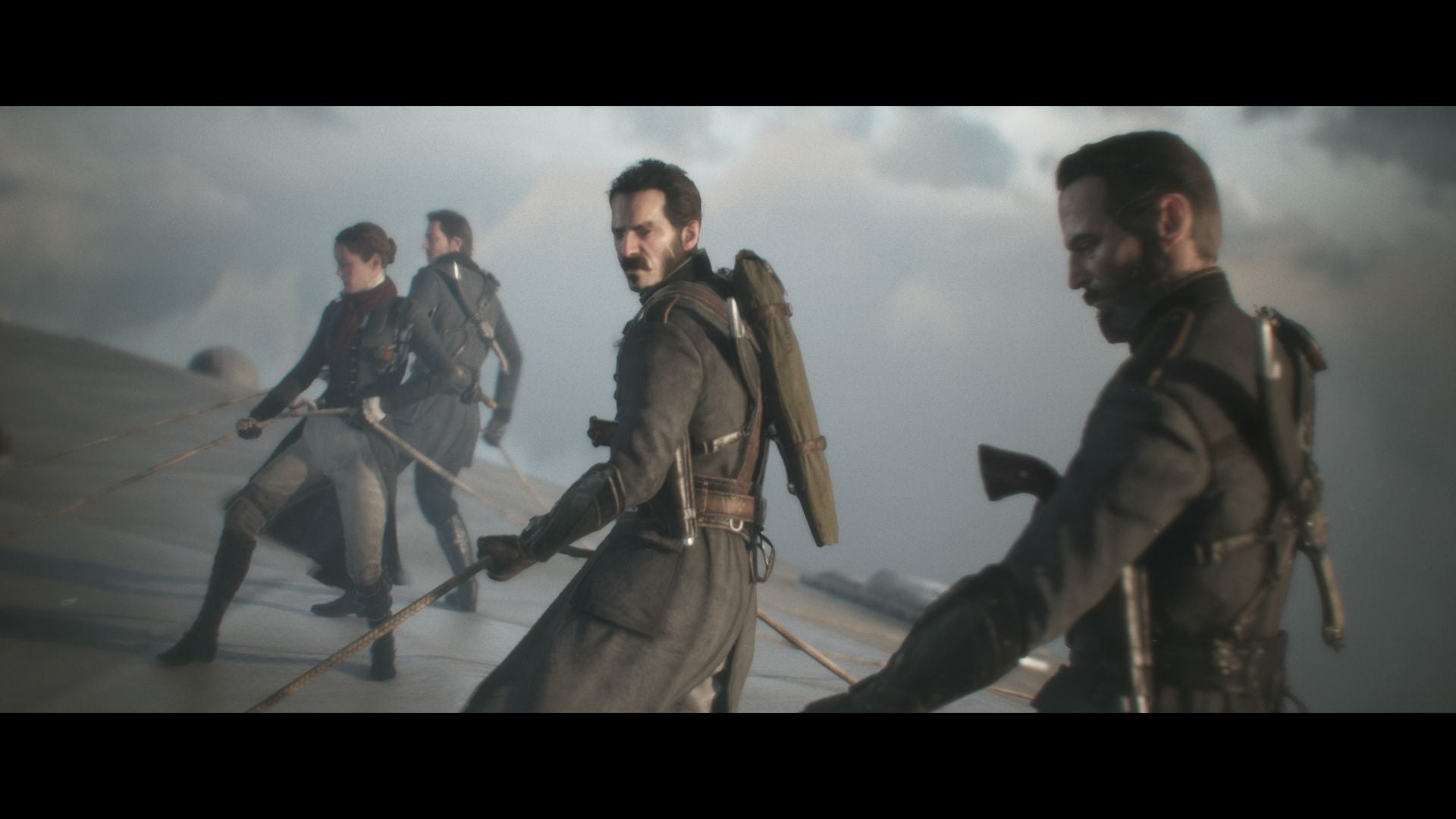 Then it happened. A hazy memory whirlwind of nappy-changing and Annabel Karmel recipes, later followed by visits to the park and a mild infatuation with Topsy and Tim's Mum. It lasts for years, but the parental mind is only capable of remembering key moments within the maelstrom: generally episodes in which the excrement is sprayed so far, and with so much power, it hits both wall and carpet.
It's from within this vortex that a games enthusiast can only register the movement of time through the announcement and release of games that they'll never play. X-Com, Bloodborne, Pillars of Eternity, Dragon Age: Inquisition, Sunless Sea, The Witcher 3: all games that whistled past me. I waved at them all forlornly from the miniature train of parenthood as I puffed on through. [Waving at strangers from miniature trains is something I get to do a lot more of these days].
It's not just getting to play them either, it's the time required. When the internet got really cross about the short run-time of The Order: 1886 I was doing cartwheels around the garden.
More through luck than judgement, I recently found myself in a relatively prominent position in the final years of Alien: Isolation development. Man, that game starts slow. If I wasn't me, I'd assume I was a dick. "How many hours until you first run from the Alien?" I'd say out loud in an empty living room during a sporadic period of game-time. "Slowburn? S**t-burn more like!" I'd add, before later being forced to admit that the audio diaries were, in fairness, pretty good.
With a lack of gaming, so comes the lack of opinions on gaming. You reach for your usual flamboyant gaming opinion to impress the crowds, but can grab nothing but air. When you'd usually be sharing a vital, some might say damning, assessment of a framerate issue in the latest AAA on Xbox One you're instead having a minor (but vocal) disagreement on four hours of sleep about whether it's the recycling bin that needs putting out tomorrow.
It's happened: it's over. The world and art design you have intricate opinions on is that of [the excellent] Chuggington. You're no longer cock of the walk in the Miyazaki threads. Carefully cultivated internet personas wither and die. You can only catch a final glimpse of the great gaming omnibus as it trundles over the horizon...
Hope, however, is not lost. You see, I've already seen my future.
First there is denial, then there is acceptance. Then: there are the Lego games. The glorious Fourth Age of Gaming Man is almost upon me, and the very First is nearly atop my young toddler charge. Huzzah!
I know it sounds a bit Neverland, but in truth I vastly prefer the company of children to grown-ups. I used to be the guy always in the kitchen at parties, but now I'm generally upstairs playing Skylanders. Downstairs it's all mortgages and work chat, upstairs there's honest soul-searching about which character to play and sometimes Haribo. At the moment my son's primary interaction with the PS4 is in trying to feed it jam sandwiches, but in time that will change. Similarly, there will come a day when I don't have to sit (in my newfound zen-like state of acceptance) playing Mortal Kombat through a fug of flat-screen hand prints as if that were somehow perfectly acceptable.
By my estimation he should be of gaming age by the time of the next Lego Batman hits, perhaps even one tied into the new Star Wars movies. Oh the joy! The unparalleled co-op joy that will bring! Admittedly I've heard reports that I might have to accept a degree more Stampylonghead into my life than I'd usually accept, but that's just the brave new digital world we live in.
And what of beyond? Well in 15 years I'll be sitting in a family hatchback and listening to Classic FM outside a local indie club at 2am waiting for him to fall out onto the pavement with some floozie on his arms and an unlit cigarette behind his ear, but on the other hand that'll definitely get me some quality Zelda time.
Spin on another 25 and, if I last that long and my fingers still work okay, the Mario Kart 15 tournaments I'll be organising in the retirement home will become legendary. When he visits he can be Toad.
Once games have got you, they've got you. Life drags you away sometimes, but when it's time spent raising up a new best friend and co-op buddy then it's probably worth it.
Right, anyway, I'm off out to the shops as we're running low on baby wipes. I may be some time...