Who gets to write video game history?
Dig.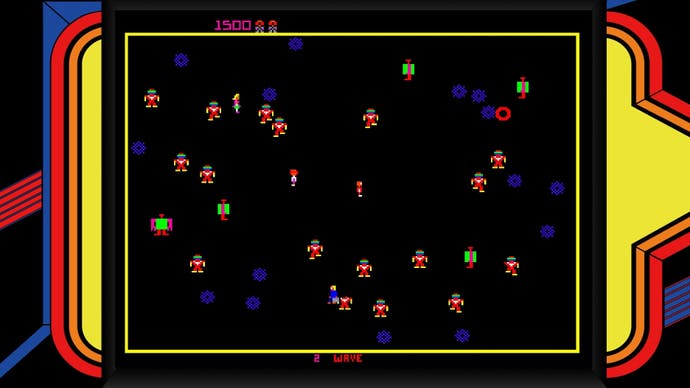 In Spring 2016, I took part in a rather unusual archaeological dig. There was no dirt, no trowelling - in fact the excavation didn't even take place outside. It was just me, in my childhood bedroom, digging through old copies of Official Nintendo Magazine and realising that I could map my childhood obsession with video games from the stacks hidden in my bookshelf. Opening up an issue from February 2006 I found a feature lauding the mysterious new 'Nintendo Revolution' console and a caption jibing "Good looks and great to play with. Revolution sounds like our ideal girl." It's a window into a different time. 14 years later and some things have changed- we didn't get a Revolution, we got a Wii. I've grown up. Games journalism (for the most part) has too.
Back in 2016 someone else was also rifling through some old stuff in their house, but their discovery would draw more attention. Dan Tiebold found the last known existing Nintendo PlayStation prototype in his dad Terry's attic. The console represents a turning point for the games industry; Nintendo and Sony were to collaborate on an add-on to the SNES. Nintendo infamously snubbed Sony in 1991 when it announced it had instead made a deal with Phillips. Sony would go on to release its own console, and the rest, as they say, is history.
Fast forward to 2020 and the Nintendo PlayStation was once again in the limelight as Terry Diebold put his up for auction. On March 6th, Greg McLemore paid $380,000 in total to get his hands on a piece of hardware that had been touted as priceless. As an archaeologist, I'm familiar with the buzz that can surround individual artefacts, and the cognitive dissonance on display in auction houses putting the hammer down on 'priceless' objects to the highest bidder. While I've been intrigued by the billing of the Nintendo PlayStation as a fable turned to fortune, I wondered what video game historians and preservationists made of the furore surrounding it.
Frank Cifaldi, founder of the Videogame History Foundation, succinctly describes the piece as a "view into an alternate timeline." Frank has been working in games preservation for almost twenty years and founded the VHF after identifying the gaps in the field that needed to be filled. "Things like working with games developers to preserve their original source code, and a library of complete video game magazines," Cifaldi explained to me over Skype, reminding me that my trove of magazines is tiny compared to the thousands he's carefully collected. When I ask him about the historical value of the Nintendo PlayStation, he understands that people want to see it preserved but tells me "I don't think historians can extract more stories out of this physical object than they already have." The console has been photographed and analysed to the point that it's been bled dry of new data. Given Cifaldi describes his work on video game preservation as "stopping the bleeding rather than re-inventing the wheel," it's not surprising he doesn't consider the Nintendo PlayStation as a top priority for preservation.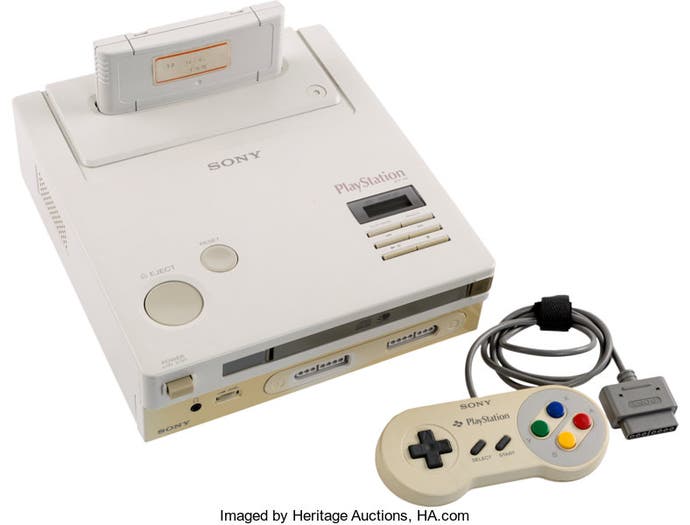 Like Cifaldi, video game historian Carly A. Kocurek believes that "ephemera like magazines, flyers, promotional merchandise are profoundly important... A lot of my work is going through tens of thousands of pages of magazines. It's extremely glamorous, I assure you." Kocurek is an associate professor of digital humanities and media studies at Illinois Tech, and author of the book Coin-Operated Americans: Rebooting Boyhood at the Video Game Arcade. A key argument of the book is that the gendering of video games as a masculine pursuit was never inevitable, but was shaped by young boys' greater access to public gaming in arcades, the association of video games with competitive male-dominated sports, and the idea that technological skill was a male attribute. I wondered if the hype surrounding the auction of the Nintendo PlayStation, itself a public game for the prize of influencing video game history, reflected the techno-masculine competitiveness discussed in Kocurek's book. "On the one hand, I'm glad people are excited about video game history," she continues, "on the other hand, I think about what half a million dollars would mean to any of the institutions really doing the hard work of preserving games."
The Videogame History Foundation is one such institution. Cifaldi pointed out that the money spent on the Nintendo PlayStation amounts to a third of the VHF's annual revenue. Fundraising is his main priority going forward. "We've digitised 10,000 optical disks and old press kits. By our own estimate we need two years to catalogue what we just have now." New projects are constantly popping up. Cifaldi recently worked with the family of a programmer who had sadly passed away and left boxes of degrading floppy disks that needed urgent attention. This kind of work can involve collaboration with other games heritage institutions, like the Strong Museum of Play.
While the Nintendo PlayStation may have dominated recent video game history discourse, there is a diverse range of work going on that isn't just concerned with the legacy of big brands. "I'm really excited by the work a lot of researchers are doing," Kocurek elaborated. "Whitney Pow's research on work by transgender game developers is just beautiful. Adrienne Shaw's LGBTQ Game Archive has turned up so many fascinating things-someone should give that project half a million." Furthermore, TreAndrea Russworm and Samantha Blackmon have recently published a piece in a special issue that edited about video game history as black feminist mixtape. Hearing her and Cifaldi cite different collaborators and researchers makes it clear that video game history can't and shouldn't only be the purview of a narrow group of people who can afford to buy themselves into it.
While it's easy to put prestige pieces like the Nintendo PlayStation on a pedestal, modest personal video game histories are important. When I asked Frank Cifaldi how he felt about becoming a part of video game history himself he admitted to not having saved articles from his time as a journalist at 1UP. "I finally started a box in our archives that's our company archives. When we've hand-made some swag for a little retro show I try to keep at least one or two examples." When we make the effort to preserve something, it shows that we value it and can envision it being valued in the future.
Video game hardware and software preservation poses a host of problems in terms of proprietary software, obsolescence, media forms subject to disk rot and legal issues with emulation software. The analogue record of games culture has a key part to play in video games history because it's actually more durable. As Kocurek elaborated, "Our hope is that we get robust study and documentation before the games decay beyond playability. But, paper is much more robust. We'll have magazines and flyers for a long, long time, and they're so important."
This brings me back to those dusty magazines I mentioned earlier. They're important as a source on gaming in the mid-00s. They're also a memento on how I felt about games as a 13-year-old. Austin Walker, co-founder of Waypoint and Friends at the Table, wrote a piece for ROMChip called "The History of Games Could Be a History of What Play Felt Like." He argues that blogs, let's plays and guides are key for capturing what play actually means to people, which is a crucial aspect of their history. After all, a game can have very different connotations in different contexts, as Carly explained to me: "Children playing in grade school chess tournaments in 1997, for example, are having a very different experience and doing something quite different from the experience Margaret of Anjou [Queen of England in the 15th century] had playing chess."
I was intrigued that I had a very similar experience to Kocurek growing up with video games. In the introduction to Coin-Operated Americans, she laments how once she reached adolescence she no longer felt as comfortable gaming. As a teen when I considered myself a young woman (I've since come out as non-binary), I turned my back on games and the publications that made jokes about "our ideal girl." My game magazine collection stops in 2006 because I stopped playing. If the Nintendo PlayStation points to an alternate history in which Nintendo and Sony weren't competitors, then my collection of Official Nintendo Magazine represents an alternate personal history of gaming.
Video game history is about stories. As Frank Cifaldi says of the Videogame History Foundation, "I run a charity whose sole purpose is to make sure that people who want to tell the story of video games have access to the tools and materials that they would need to do that." Researching video games has been my way of writing myself back into their history. You don't need to be a white middle class cis man to have your turn. If you play games, if you make them, if you like watching them or discussing them, you're a part of their history. Who gets to write video game history? We do.