Watch us play Ride to Hell from 5pm BST
One percenter.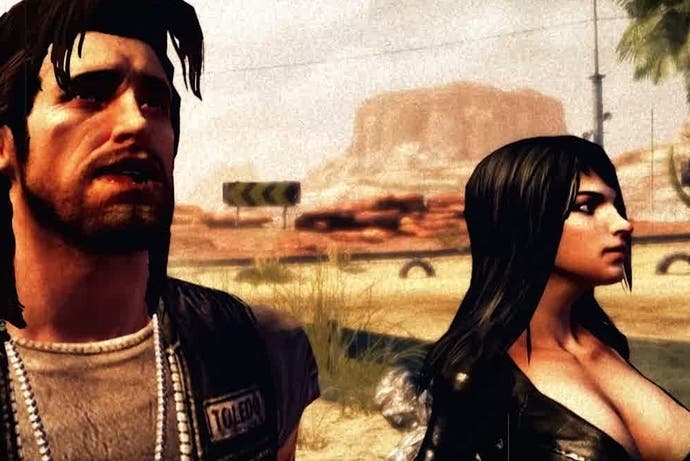 You spoke and we listened. You asked why bother streaming mediocre games like Dark, and so we now present to you a stream of Ride to Hell, a game that is truly, truly awful. I think this is the fourth game in Eurogamer's history to scrape so low, meaning it joins the rather special company of FlatOut 3, Settlers DS and Ghostbusters on iOS. Good work Deep Silver!
Ian Higton, who assures me he enjoys subjecting himself to such tripe, will be in the saddle from 5pm BST. You can look forward to inexplicable exploding bikes, incomprehensible shooting and one of the most awkward sex scenes in video game history - which is no mean feat, given how awkward the history of sex in video games has been.
Head to Eurogamer's YouTube channel if you want to see more Let's Plays, livestreams and videos - and where I guarantee Ian will actually play a game of some worth soon.