Ubisoft creative director appears to confirm new Splinter Cell in random tweet
But a Ubi spokesperson insists it's just jokes.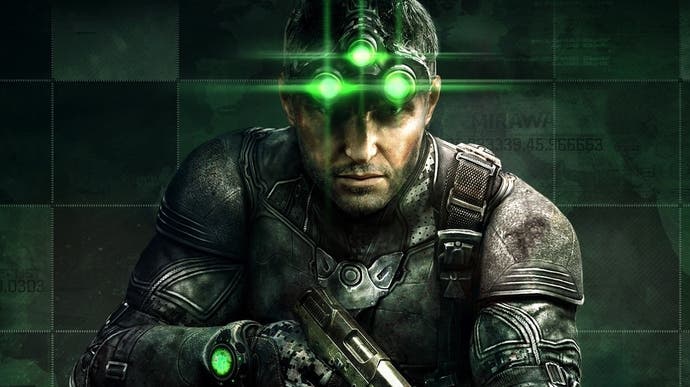 It barely seems like a few days ago that Eurogamer was bemoaning Ubisoft's continued reluctance to properly resurrect its much loved Splinter Cell series. And now, in an entirely unexpected turn events, Ubisoft creative director Julian Gerighty appears to have rather cavalierly revealed that a new series entry is indeed in the works - although Ubisoft itself is claiming it's all jokes.
The whole situation is, all told, a bit of an odd one; apparent confirmation of a new Splinter Cell game came via a very-not-official random tweet from Gerighty highlighting a night out with some Ubisoft buddies. "Working on the next #SplinterCell with @danhaynow and @romcamor in #Lyon," he wrote, "can't wait for #E3".
If anyone would be well placed to know Ubisoft's secrets, of course, it would be one of the studio's own creative directors. But then, you'd generally expect them not to blurt out the existence of a previously unannounced (if much teased) new title in a random tweet.
Not long after that first bizarre post, Gerighty followed up with a second that read, "Ok - plz don't retweet. I may be in trouble". What he didn't do, however, was make any effort whatsoever to delete his initial tweet. Confusing matters further, fellow Ubi creative director Dan Hay opted to retweet the first post, rather than, say, throw his hands in the air and run away screaming from a potential unemployment situation.
So what's going on exactly? Is this some terrible error of judgement, an elaborate pre-E3 guerrilla marketing ploy, or just simply random japes?
Well, according to Ubisoft, it's the latter. "Julian was obviously joking as Julian likes to do," a spokesperson told PC Gamer, "It looks like our creative directors are having fun right now. We do not have any announcements to make at this time."
Personally, I can't help but feel that Ubisoft wouldn't be particularly thrilled about its creative directors whipping the long-starved Splinter Cell fanbase into a frothing frenzy all in the name of a joke, and I suspect that's the kind of thing that would knowingly lead to stern frowns across HR desks and slapped hands. So I think I'm coming down on the side of craftily orchestrated marketing stunt ahead of an official reveal. With E3 less than a month away, however, it won't be long before we really know what's going on.