Twisted Metal will be sold by GAME this Friday, Sony confirms
Fate of Yakuza, Bit.Trip, Konami games unknown.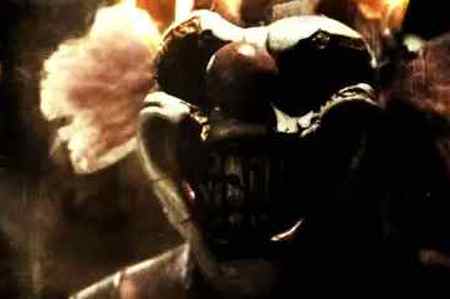 PlayStation 3 exclusive Twisted Metal will be sold by GAME in the UK, Sony has confirmed.
"I can confirm Twisted Metal will be available to purchase in GAME this Friday," a Sony spokesperson told Eurogamer today.
Sony Computer Entertainment Europe's continued support of GAME Group, which will see Twisted Metal pre-orders honoured, follows last month's launch of PS Vita at GAME and Gamestation. Sony UK reportedly sold 61,000 unit sales as a result.
However, it remains unclear whether the rest of this week's new releases will be available to buy in the specialist retailer - reportedly just two weeks away from administration.
Wii and 3DS Bit.Trip compilations Complete and Saga both launch in the UK on Friday, and both were due to be stocked by GAME and Gamestation.
Now - following what has been a difficult week for the shop - that is in doubt.
"As of today we are still in a dialogue with GAME concerning supply of Rising Star Games titles," a spokesperson told Eurogamer this morning.
"We can confirm that HMV, Amazon and others will be stocking this great new release."
At the time of publication both games were listed on the GAME website.
Konami has two games out this Friday - Birds of Steel and Blades of Time. At the time of writing, neither were listed on the GAME website. We've asked Konami for comment.
One game that is on the GAME website is obscure Namco Bandai PlayStation 3 exclusive Saint Seiya Sanctuary Battle. At the time of publication it was still available to pre-order. We got the following, rather oblique, comment when we asked Namco Bandai if it can guarantee its availability there:
"We continue to find ways of supporting Game and Gamestation."
Another is PlayStation 3 exclusive Yakuza: Dead Souls, also still available to pre-order. We've asked Sega for comment.
GAME has been unable to stock a number of high-profile new releases in recent weeks, including games from Nintendo, EA and Capcom.
Perhaps the biggest blow was its failure to secure Mass Effect 3, which went on sale last Friday. That omission could end up costing GAME Group up to £2.5 million in lost profit.
We already knew that EA game FIFA Street won't be stocked by GAME - it goes on sale in the UK tomorrow, Tuesday 13th March.
GAME is rumoured to have put itself up for sale, although potential suitor GameStop may wait for the company to go into administration before making a bid.