Tiny Wings "sequel" is a free update
New iPad version and racing mode.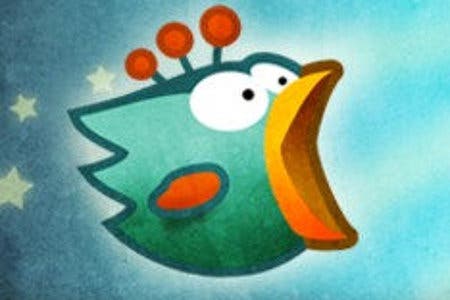 Tiny Wings' sequel - teased last week - isn't actually a sequel at all, but rather a huge free update to Andreas Illiger's award-winning iOS sensation.
This new content adds a racing mode called Flight School, where players race against three AI opponents across 15 stages.
Also available is an iPad-specific HD release. This includes a competitive multiplayer mode where two players can share a single device to compete in split-screen. The iPad version costs $2.99.
Retina displays are now supported on both platforms, too.
Why release all this new content for free, you might ask? Illiger issued the following statement to Touch Arcade:
"I [never] clarified if it will be an update or an separate app before the release because then my fans will be happy on the release day when they see that the sequel isn't a separate app and they will get it for free. I worked on the 2.0 version for the last 12 months and everyone told me I should make a separate app out of it and sell it again (because it is almost a new game and I would earn a lot more money). It was a heavy decision for me to give away this new version for free but it feels right (most people I talked about this subject don't understand it. :-)"
"So I decided to give it away for free as a big 'thank you' to all my fans for changing my life. That's really important for me and the reason why I make this little stupid marketing trick of confusing my fans before the release."
Already on the App Store in New Zealand, the new content is circling the globe today, hitting all territories in their respective time zone's evening.