Tim Schafer: publishers aren't evil
But indie community is moving away from PSN, XBLA.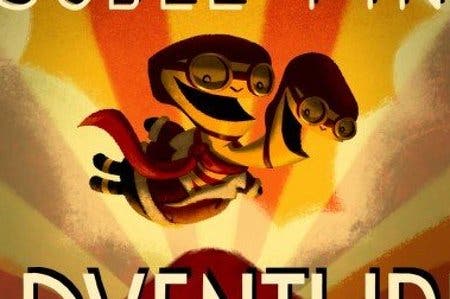 Psychonauts creator Tim Schafer doesn't think publishers are evil, but does believe they sometimes remove risky ideas from games.
Schafer has raised nearly $2 million dollars from fans to fund development of a new old school adventure game through Kickstarter - an eye-watering figure that has left some questioning the future role of publishers.
"Well, I'm not trying to vilify them," Schafer told HookshotInc.com.
"Publishers do their business in a way that works for them. They're risking millions of dollars so they've got to mitigate that risk - and sometimes that means removing risky ideas from games.
"The thing is, Double Fine is all about coming up with new, unproven and really creative ideas. It's a constant battle for us to get those ideas to go through the system, that long spanking machine of people who have to sign off on your idea. They're not evil, they're just trying to protect themselves."
Schafer and Double Fine have has an interesting relationship with publishers over the years.
PlayStation 3 and Xbox 360 game Brutal Legend was eventually published by EA after Activision dropped it and subsequently tried to block it from sale.
Now, Double Fine concentrates on downloadable games, and has seen success with a raft of smaller-scale titles, including Stacking, Costume Quest, Iron Brigade and Happy Action Theatre.
But with these games Schafer still needed to seek a publisher's help. THQ published Costume Quest and Stacking, and Microsoft published Iron Brigade and Happy Action Theatre.
Now, with its new adventure game, Schafer has bypassed the publishers altogether, raising cash through crowd-sourcing - as his faith in the likes of PlayStation Network and Xbox Live Arcade dwindles.
"Ever since I played Geometry Wars I thought, what a great new portal," he said.
"But it seems that this year, the idea didn't explode like it should have. Back when Castle Crashers came out, it seemed it was going to grow and grow. I just wish there was more support, more marketing, more placement on the dashboard. It could have been our own little Sundance Film festival, a great sandbox for indie development.
"But the indie community is now moving elsewhere; we're figuring out how to fund and distribute games ourselves, and we're getting more control over them. Those systems as great as they are, they're still closed. You have to jump through a lot of hoops, even for important stuff like patching and supporting your game. Those are things we really want to do, but we can't do it on these systems.
"I mean, it costs $40,000 to put up a patch - we can't afford that! Open systems like Steam, that allow us to set our own prices, that's where it's at, and doing it completely alone like Minecraft. That's where people are going."
As for the adventure game, Schafer promised to create an experience the fans will like, but "that doesn't always mean doing something they've asked you to do".
"If you're making a shooter and the fans say, 'we want the shotgun to be more powerful', you might not be able to do that because it's tied in to a lot of other systems.
"So you just ask yourself, okay, why do they want the gun to be more powerful? What do they really want here? Then you give them what they really need, the thing that's behind what they ask for. Do you know what I mean?
"The fans will get a really original adventure game. That's what they want."