This week on Outside Xbox
Oculus Rift, virtual cameras and Dead Rising cocktails.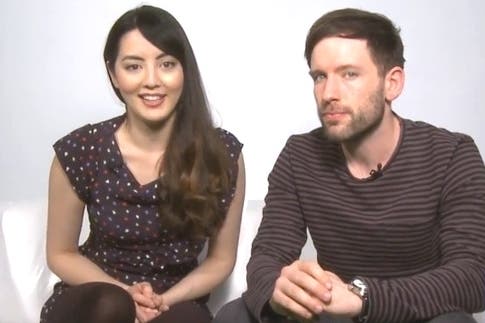 Welcome to your sampler of the best videos from Outside Xbox this week, a week full of wondrous sci-fi technology. Technology such as the Oculus Rift: the lightweight, affordable VR headset that actually works.
Oculus Rift is the kind of technology that marketing gobs describe as 'disruptive'. It's entirely possible gaming in five years' time will have been transformed by it. The Xbox One will also still be around in five years' time, Microsoft hopes. Discover in the video below exactly how the Oculus Rift works, why it's so spectacular and how there is no fundamental reason you couldn't connect it to your Xbox One.
The virtual camera, on the other hand, is the future of video game cut-scenes. It's a camera for shooting in-game cinematics after the performance capture actors have done their thing. It outputs a real-time view of the performance from the perspective of wherever you move it in the empty studio. Watch it at work at Ubisoft Toronto, where Splinter Cell: Blacklist is under development.
Finally, Show of the Week looks to another Xbox One exclusive in Dead Rising 3. Will the next Dead Rising preserve the series' daft sense of humour? How will the power of next gen enhance the zombie horde? Can the Outside Xbox team make a delicious cocktail out of beer and jellybeans? Watch on for answers.
For more videos and the short life and tragic end of the Battlefield 4 skyscraper, come find us at www.outsidexbox.com.