This week on Outside Xbox
Attack dogs, Destiny and cardiac surgery.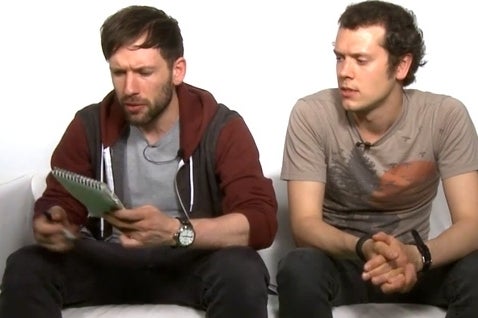 Hello Eurogamers and welcome to another thrilling instalment of 'things we were doing over on Outside Xbox this week'. With the Xbox One furore reduced to more of a background rumble than the stadium metal concert of E3, we've had a chance to examine the games arriving on next-generation consoles.
Games such as Destiny, the star of Show of the Week. Bungie's ambitious 10-year plan for its post-Halo, massively multiplayer online epic appears to be a genuine attempt to do something different with 'triple A' as we know it. Fortunately, the rest is comfortingly familiar for Halo fans - chunky weaponry, sandbox combat and enormous sci-fi scale.
And Call of Duty: Ghosts, whose marquee feature seems to be your new, four-legged squadmate Riley the dog. Perhaps not the dramatic leap forward you were looking for in a next-generation Call of Duty, but can you really be mad at him? Look how cute he is. In Riley's honour, we've compiled everything we know about him into a single, convenient six-minute video.
Finally, to show we haven't forgotten the current generation, we pit ourselves in Overachiever against one of the toughest achievements on Xbox 360. This week it's Heartbreaker from BioShock Infinite, which tasks you with taking down one of the game's formidable Handymen using only direct shots to his unnecessarily exposed heart.
For more gaming videos, including Let's Plays of Gears of War knock-off Scourge: Outbreak and the new Call of Duty: Black Ops 2 Vengeance map pack, head to outsidexbox.com and if you like this sort of thing in general, follow us on Twitter, why not?