This week on Outside Xbox
Looking back, talking caves and a chat with Ken Levine.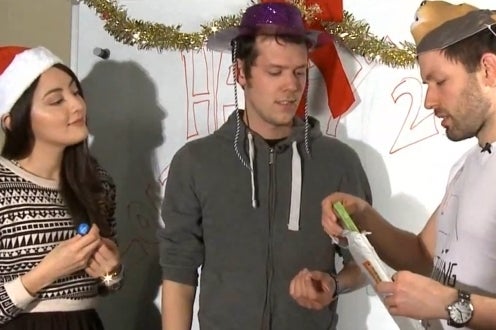 As you may have noticed, it's almost Christmas, which can mean only one thing: there are no new video games coming out until at least mid-January. But we haven't let that put us off over on Outside Xbox, and we've had a week full of fun and interesting stuff we'd like to share with you.
First up, with no big game release this week, we've taken the opportunity to use Show of the Week to take a look back over 2012, a year characterised by hunting, bows, dubstep, games with titles that end in the number '3' and HD collections.
Another highlight this week was the chance to sit down with father of the adventure game Ron Gilbert to talk about his new collaboration with Tim Schafer's Double Fine Productions. The Cave is a game in which you and one, two or no friends lead unlikely adventurers on a journey through their inner selves inside a sentient, talking cave. In our interview, Gilbert talks more on the the cast and genesis of The Cave, as well as how the mime and mobster characters didn't make the cut.
Finally, we rounded out the week by talking to Irrational's Ken Levine about BioShock Infinite, finding out a few tantalising details about the ending, how to tackle controversial issues in a video game and how Levine and his team have improved on the already brilliant original.
For this, plus our discussion of the end of Telltale's The Walking Dead, an exclusive look at the new Enter The Dragon-inspired Sleeping Dogs DLC and some Christmas Minecraft fun, be sure to check out www.outsidexbox.com. See you next week!