The Metal Gear Solid movie's director plans to stay faithful to Kojima's vision
Jordan Vogt-Roberts on his aims for the film - and a look at his new Destiny commercial.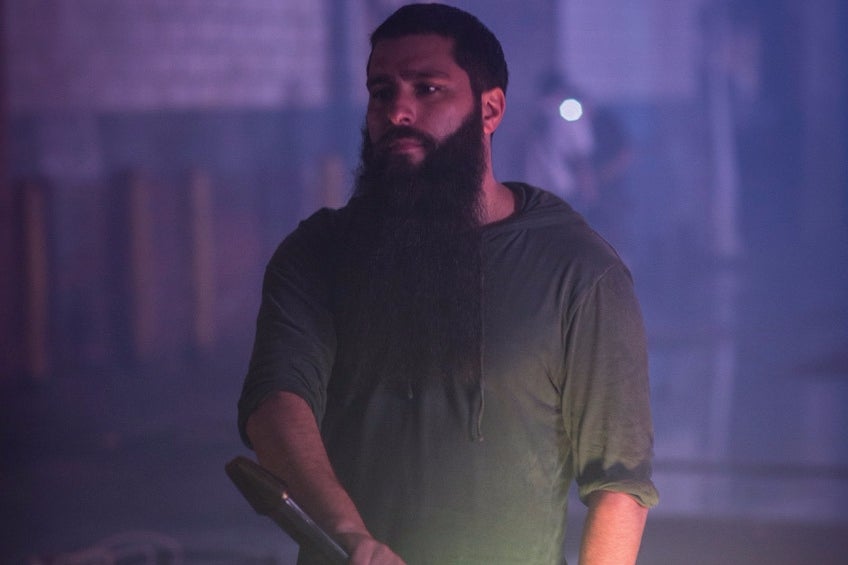 Despite radio silence for a short while, the Metal Gear movie is still being worked on - and not only that, it seems it's in very good hands.
The Metal Gear movie was first announced back in 2006 and has, over the years, had names such as Christian Bale, Hugh Jackman and even acclaimed director Paul Thomas Anderson attached to it. Momentum has built ever since Arad Productions got onboard in 2012, though, and in 2014 Sony Pictures finally got a director attached to the project.
And, it turns out, they couldn't have picked a better person for the role. I recently spoke to Jordan Vogt-Roberts, who made his name with the coming-of-age comedy drama The Kings of Summer before making Kong: Skull Island, one of the few commercial successes at the cinema amongst this year's summer blockbusters. Vogt-Roberts has just wrapped on a new Destiny 2 commercial - which you can see below - all of which is informed by his passion for games.
"If I was smarter and knew more about math there's an alternate reality in my life where I'd have gone into games development," Vogt-Roberts tells me over the phone. "The influence they've had on me as a person, as a filmmaker, it's so intense and intimate and rewired my brain at a very young age - the language of the way video games work is so important. Video games I've played are as influential to me as films that I've watched."
You can see some of that in a series of easter eggs scattered throughout Kong, with small nods to Journey, to Zelda and to Mega Man. It's explicit, even, in how he recruited Joseph Cross, a concept artist who's been responsible for so much of the look of Halo and, more recently, Destiny in his work at Bungie. And of course it's at its most explicit in his live action trailer for Destiny 2.
All of which bodes well for Metal Gear, a movie which is still in the early stages of production.
"We're about to hire a new writer on Metal Gear," Vogts-Roberts says. "It's probably the most complicated property on the planet. The reasons people love that franchise are - well, you need to run towards those reasons as opposed to away from them. The most beautiful thing for me, the past few months, is that Kong's been a success, critically and commercially, and that gave me an incredible amount of freedom to go to Sony and our producers and say we live in a world that's post-Deadpool and post-Logan. With the success of Kong, that obviously breeds a bit more trust so I can say let's make the Kojima version of this, the version that commits to the weird and strange and isn't necessarily what you think a big blockbuster franchise could be.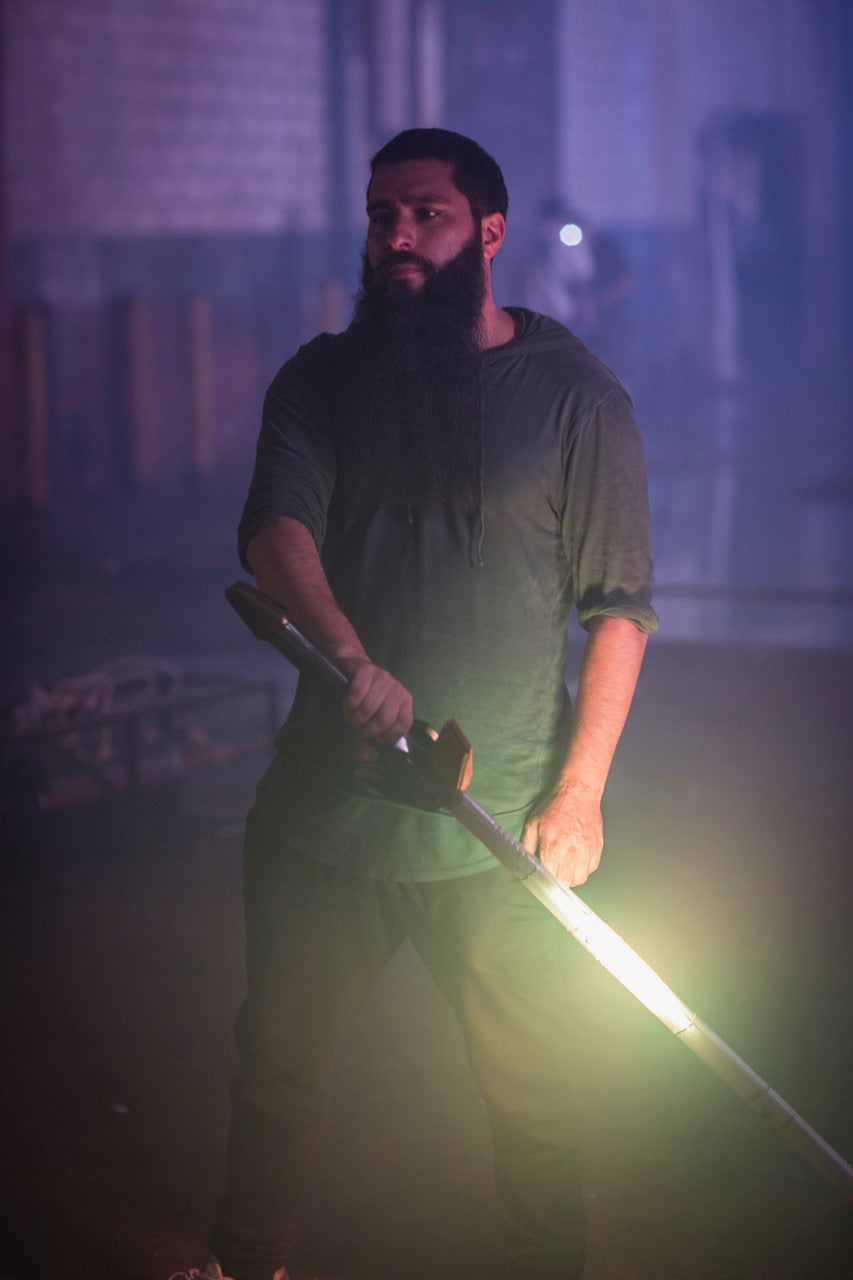 "Committing to the ideologies, the philosophies, the weirdness and the Japanese elements and the fourth-wall breaking and all these great things, that's what Metal Gear is, and that's why the franchise has endured so let's embrace that as opposed to being afraid of it. We're working to get a script that the studio says 'yes, we want to make this', and it's something that all the fans can say 'fuck yeah that's my Metal Gear'. It's a tricky thing, there's a long road ahead but that's the approach with it."
It's a long road that's had a fair few bumps along the way as well - like, for example, the departure of Hideo Kojima from Konami in 2015. I was curious as to how that's impacted development on the film.
"Technically it's Konami's property," says Vogt-Roberts. "I will always be making this movie to interpret and service the world that Kojima made. That's why all of us care about the words Metal Gear Solid. Regardless of their split - Kojima and I have become friends and colleagues, and it's important to me to shepherd something that he'd be proud of. Konami's made incredible games, but Metal Gear - they supported him in making these games early on, but it's Kojima's voice and the voice of his colleagues and artists and designers, and I'll always be trying to service that."
Details on how exactly the Metal Gear movie will go about that remain slim on the ground, though given the twists in its extensive timeline - the series spans some 50 years, from the 1964 of Snake Eater to the 2014 of Guns of the Patriots - it's interesting to know whether it's taking any particular game as its focal point.
"It's sort of a mix of things," Vogts-Roberts explains. "I can't go into it too much. It's not a direct adaptation of any particular game. It'd sound too much like a modern statement to call it a remix, because that's not what it is, but it's trying to fuse a couple of different storylines together, and it's all tied together with a device I can't really talk about right now but that I'm really excited about. I think it's going to make a movie where people go 'whoah, I've not seen that before', and that's very cool. And I think it's very Kojima in its approach."
Which leaves one last question. Who exactly is going to play Snake - in an ideal world, or in the vision that Vogts-Roberts is working towards?
"I can't tell you that! I don't care about it being a movie star, I want a cast who's best for the role. It also depends on when this thing gets made, and how quickly it gets made. We'll see..."