The last arcade
From the archive: Salvaging London's lost video game amusements.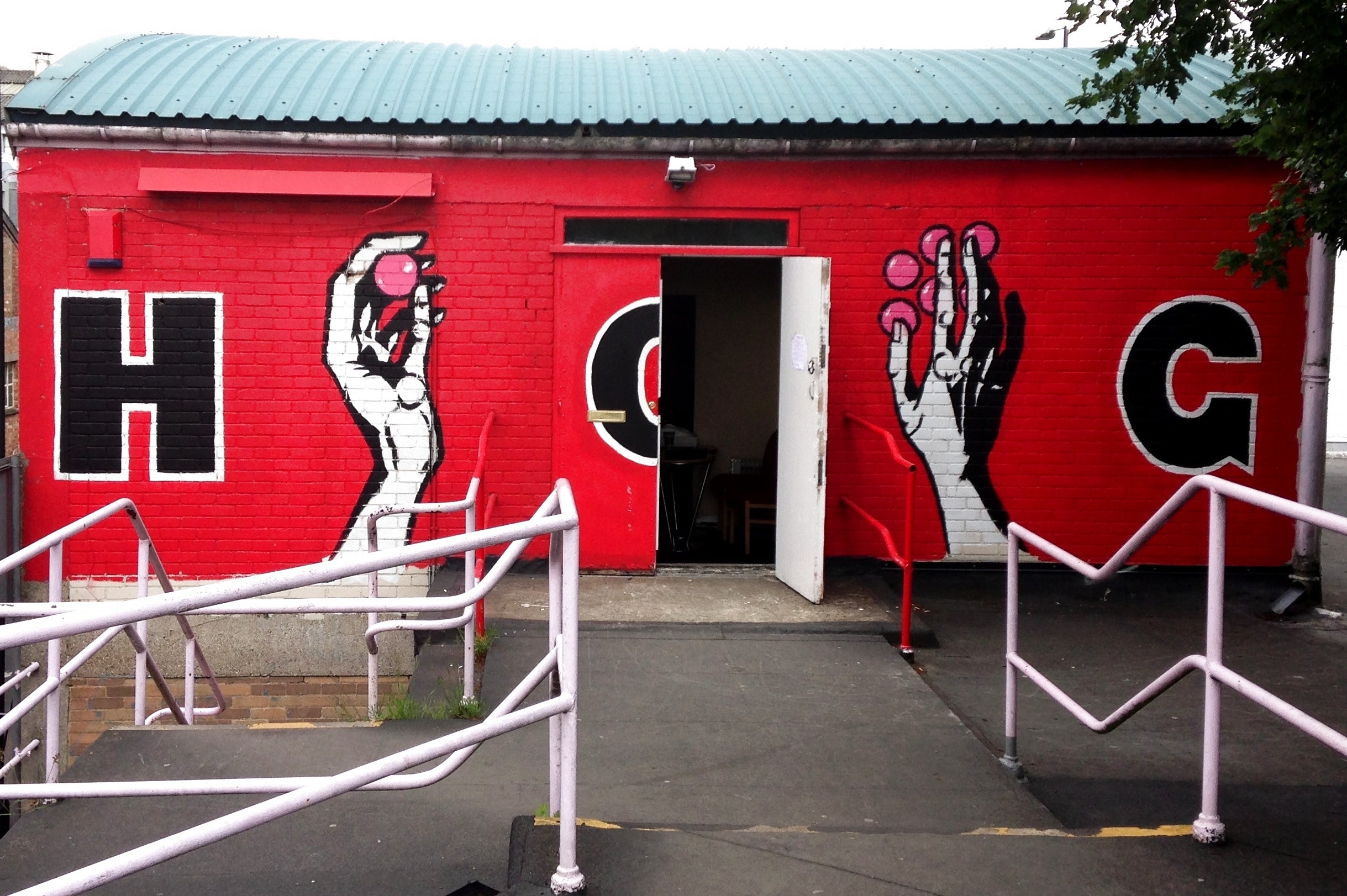 Every Sunday we present a feature from our archives, either for you to discover for the first time or read again. This week it's Simon Parkin's report from the Heart of Gaming, perhaps London's last true arcade. If you're looking for something to do to while away the rest of summer, it's worth noting the Heart of Gaming is still going strong and is well worth a visit.
When it comes to arcade games, every city has a heart. This is the spiritual and physical epicentre, towards which a metropolis' video game players are drawn from miles around. It's here that friendships are won, rivalries settled and pallid tans worked up in front of the cathode glow of the machines. In Tokyo there's Club Sega, its cavernous belly rumbling conspicuously opposite Akihabara's subway station. In New York it's Chinatown Fair, a grimy, well-loved nucleus that spills its outcast teen-agers and old timers into the flanking takeaway restaurants at closing time.
In London, it's the Trocadero, a towering entertainment complex situated in Piccadilly Circus. For decades now, virtual fighters, drivers, dancers and gawping tourists have travelled the spinal escalator to the building's summit, where the brightest and best arcade machines await.
However, in the past two years both Trocadero and its nearby cousin Casino - the final bastions of the capital city's video game arcade - closed. The rise of online video games and the fall from popularity of so-called 'destination gaming' has made running this kind of business on some of England's most valuable real estate unviable. But every arcade has its community, those for whom the physical act of coming together to play video games remains more enticing than the remote, displaced tussle of online competition. So rather than find itself homeless and game-less, London's arcade community has performed something of a heart transplant.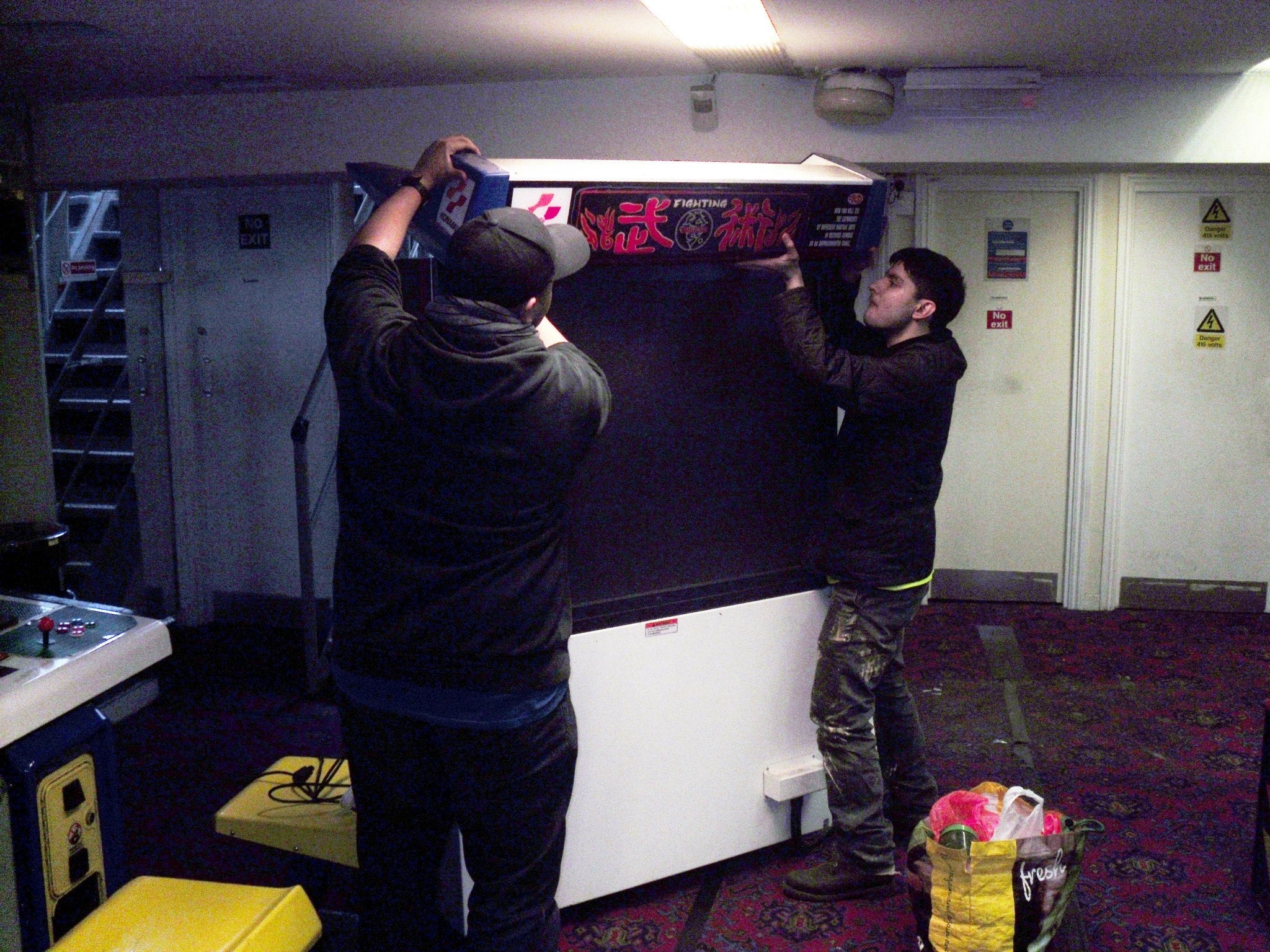 To reach the Heart of Gaming - or the HOG, as it is affectionately known to its newfound patrons - you must first quest through two acres of West London industrial estate. North Acton may be just 8 short miles from the Trocadero, but these forsaken, pocked roads couldn't be farther from Piccadilly Circus's hyperactive lights and sightseer bustle. En route you'll pass a Cash and Carry, where restaurants load up on cheap supplies. Tucked in another unlikely fold there's a deluxe car body shop, adding wings and spoilers to blacked-out Audis and BMWs. Everybody you pass stares, suspicious. Then, at last, you reach 10 Cullen Way, climb the fire escape and pay the £7 entry fee. Walk through the whitewash double doors and there, in neat, curated rows sit London's salvaged arcade cabinets, each set to free-play, each chirruping with spared-execution relief.
"I've been active in the London arcade scene for the past twenty years," explains Mark Starkey, Heart of Gaming's owner. "It's provided me with a beautiful background. The arcades are responsible for many of my friendships. I couldn't just see all of that disappear. So I contacted the arcade owners and offered to take the machines off their hands." By combing his savings with those of his fiancée, Starkey was able to buy Trocadero and Casino's machines, selling off the unwanted units on eBay and restoring the best-looking Japanese cabinets.
As a child Starkey bought a Supergun - a device used to play arcade boards on a home television - after he discovered one of the characters in Final Fight was missing in the Super Nintendo version of the arcade game. At 15 he bought his first cabinet, a "hulking wooden thing". When he offloaded the machine in the rain outside his parent's home he discovered it was glued together and therefore wouldn't disassemble. "After stripping out the electronics I took a hammer and chisel to it," he recalls. "I had to rebuild it with screws in my bedroom. It worked but it wasn't the last time I was inconvenienced by an arcade machine."
"You don't want to entertain the idea of failure. Not only will you let everyone down; you'll also look like the guy with the big mouth who wanted to bring back an aging business model and couldn't back it up."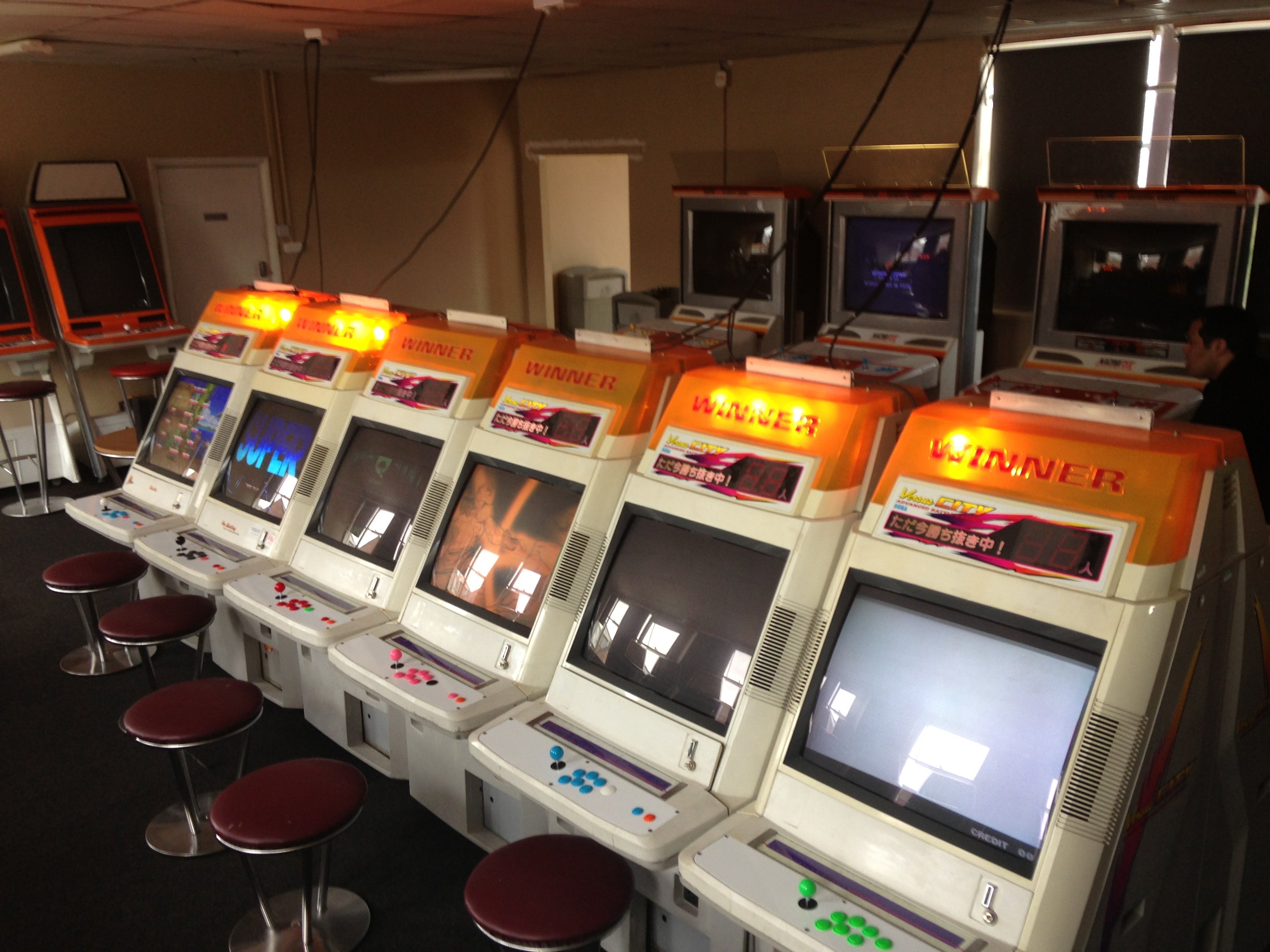 Indeed, after Starkey brokered the deal with Family Leisure, the company that owned and ran the arcade in the Trocadero, he ran into trouble. "The day I went to collect the machines the guy I'd been dealing with came out all hot and bothered, like he'd been arguing," he says. "He told me that the Trocadero's landlord had padlocked all of the fire escapes and cut off the electricity to the building. They had some kind of dispute." Starkey was told that Family Leisure would have to take the landlord to court before they would gain access to the machines. "It was a year and a half before I got a call out of the blue saying I could go and collect the machines. That's when I knew things were getting serious."
Starkey didn't have enough room to store his haul so booked them into storage for four months while looking for premises. Once Starkey found the building in North Acton the community rallied. "People travelled miles out of their own pocket to scrub the bubble-gum off the underside of old Naomi cabinets," says Starkey. "This place epitomises community spirit. We wouldn't be here without it. We even had guys carrying furniture out of Trocadero. They did it because they want it to work."
While we speak, Starkey is regularly called away to take a new visitor's entrance fee, to register someone for the Street Fighter 4 tournament that's taking place later that evening, or to answer a request to switch out one game board for another ("Can you change Guilty Gear for Tetris?"). By seven in the evening, just three hours after opening, there are around 40 people playing games, either the arcade fighters in the front room, the dancing games with their topless speed-freaks in the middle, or console players out back. "I want as many communities as possible under one roof," says Starkey. "They can all feed off one another."
Starkey's home-grown experience maintaining arcade machines has prepared him well for what is, just a few months after opening, already a full-time job. "This is the hobby in which everything breaks," he says, with a laugh. "Before we opened I had all of the monitors serviced and bought new joysticks and buttons for every machine. A lot of the cabinets were rusty and we had to send them to be sandblasted. It's important to me to maintain a clean and fresh image. Otherwise its starts to get that nostalgic arcade look where everything's rundown. Even though it's cool to remember arcades like that to a certain degree, nobody really wants to play in that context for long periods of time."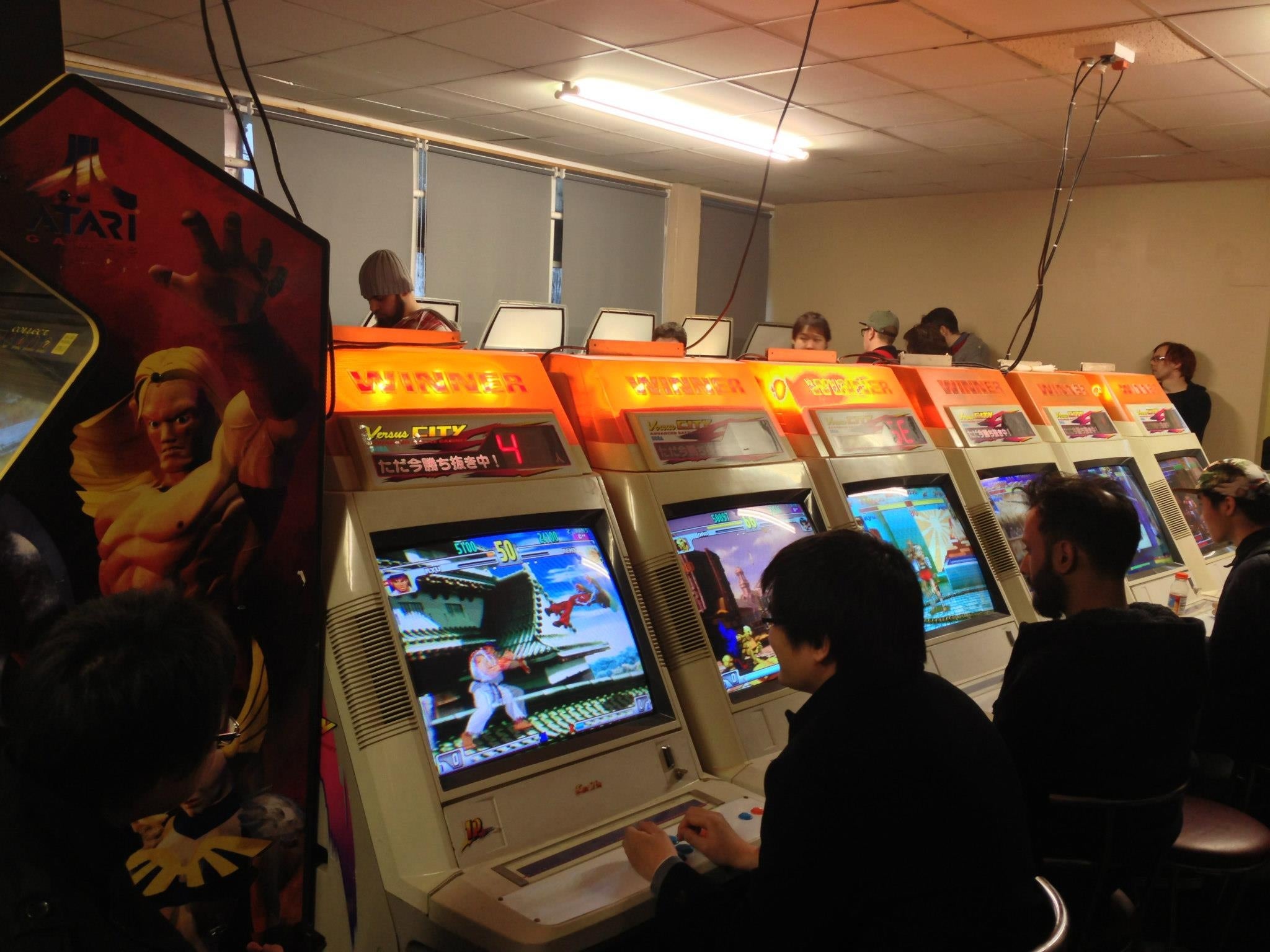 While Starkey has managed to pay rent and bills every month since Heart of Gaming's opening, he is yet to draw a salary from the venture. But he remains upbeat and ambitious. "You don't want to entertain the idea of failure. Not only will you let everyone down; you'll also look like the guy with the big mouth who wanted to bring back an aging business model and couldn't back it up. But I do think the hard work will pay off. People are making the effort to come to this out in the wilds of an industrial estate just to play games every day."
"My belief is that it can work as a niche business," he says. "This place is soon going to become a recognisable place. You know in King of Kong [the Seth Gordon movie that follows Steve Wiebe as he tries to take the Donkey Kong world record from reigning champion, Billy Mitchell] they feature Funspot? It's an American arcade where people travel to visit from miles around just to beat the high scores. I think Heart of Gaming could become like that with the fighting game community. We stream fights directly from the arcade machines, for example; nobody else in Europe does that."
While the British video game arcade's decline is broadly mirrored in the US, there has been a recent trend for arcade bar hybrids, such as Brooklyn's Barcade, which have found a great deal of success combining drinking with classic Atari cabinets. I ask Starkey whether he has plans to expand into the vintage arcade market. "The trouble is that Atari machines are more readily available in the US," he says. "Over here it's expensive. And many of those boards are 30 years old. How much life do they have for the price? That said we do have Donkey Kong and Pac-Man here. Donkey Kong in particular has a huge following. Everyone's trying to get the high-score on that one. The kids as well. It's funny. I asked a couple of them why they follow me around trying to beat my high score. They said 'It's funny to beat up old people. It's not your time any more'."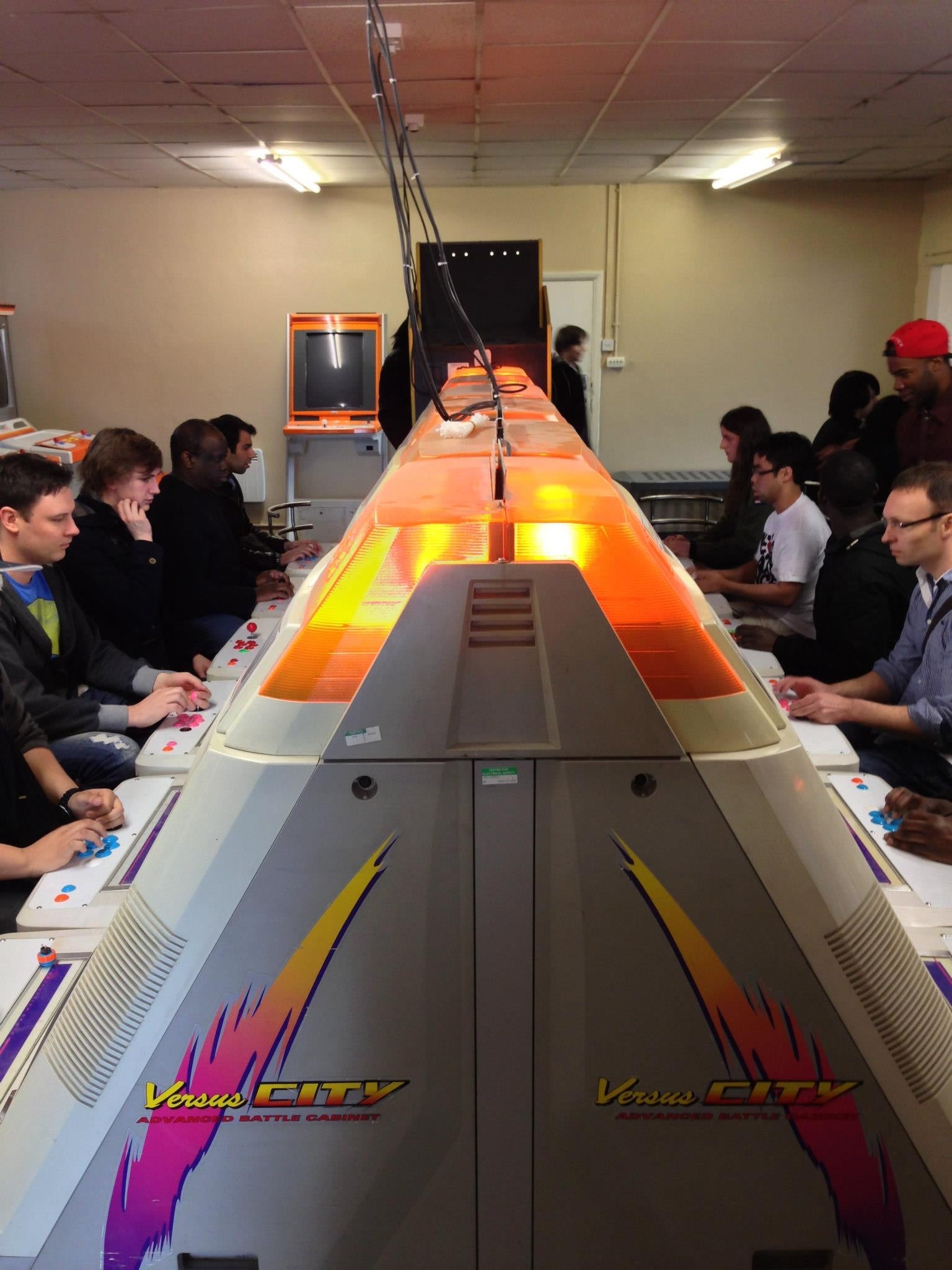 Starkey is keen to court this younger audience in order to secure his business' future. "Mostly the younger players come for the consoles out the back and the tournaments we run. But we find that, once they're here, they'll try out an earlier Street Fighter on arcade. Then they'll find a Naomi game that they used to play on Dreamcast when they were children. There's this wonderful mix of eras and games here; it's something you can't find anywhere else. Soon we're going to install a LAN network with 16 PCs for local tournaments. Then we'll have all every type of video game under one roof."
This arcade is built on the belief that the competitive video game scene can remain vibrant and engaging even when developers' focus moves on to other types of game. "We've seen the rise and the fall of the fighting game scene," says Starkey. "Street Fighter 4 brought a lot of new people in who wanted to play and compete. That redefined the scene and made it commercial again instead of this niche thing. That's tailed off recently, but I hope that Heart of Gaming can be a part of the rise again."
As a part of this scheme for expansion, Starkey has planned all manner of events to bring the community closer. "I'm writing a sitcom about the characters I meet here," he says. "Then there's an idea for a zombie movie, which we want to film on the premises and show at local festivals. It's such a great community, all with one common interest." Starkey's passion for the arcades and arcade players is clear; these are his people. But he's philosophical when it comes to explaining any success he might see in the future. "It's down to a mixture of good circumstances with the rise of eSports, good fortune with the opportunity to buy these cabinets at a cheap price and a lot of good help from friends."
Nevertheless, the energy he and his friends have put into Heart of Gaming is born from a belief in the form, the idea that travelling to a destination outside of the home to engage in competitive play is worthwhile, enduring and something that transcends changing business models. "On the internet, players can be anonymous," he says. "Things are said that would never be said in person or, at very least, meaning is lost in translation. But when you meet people in person you want to present yourself in your best light. It's about humans. That, for me, is the appeal of the arcade. That's never going to go away."
Will you support Eurogamer?
We want to make Eurogamer better, and that means better for our readers - not for algorithms. You can help! Become a supporter of Eurogamer and you can view the site completely ad-free, as well as gaining exclusive access to articles, podcasts and conversations that will bring you closer to the team, the stories, and the games we all love. Subscriptions start at £3.99 / $4.99 per month.