Tenchu: Wrath of Heaven was the apex of a lost ninja franchise
Vintage sneakers.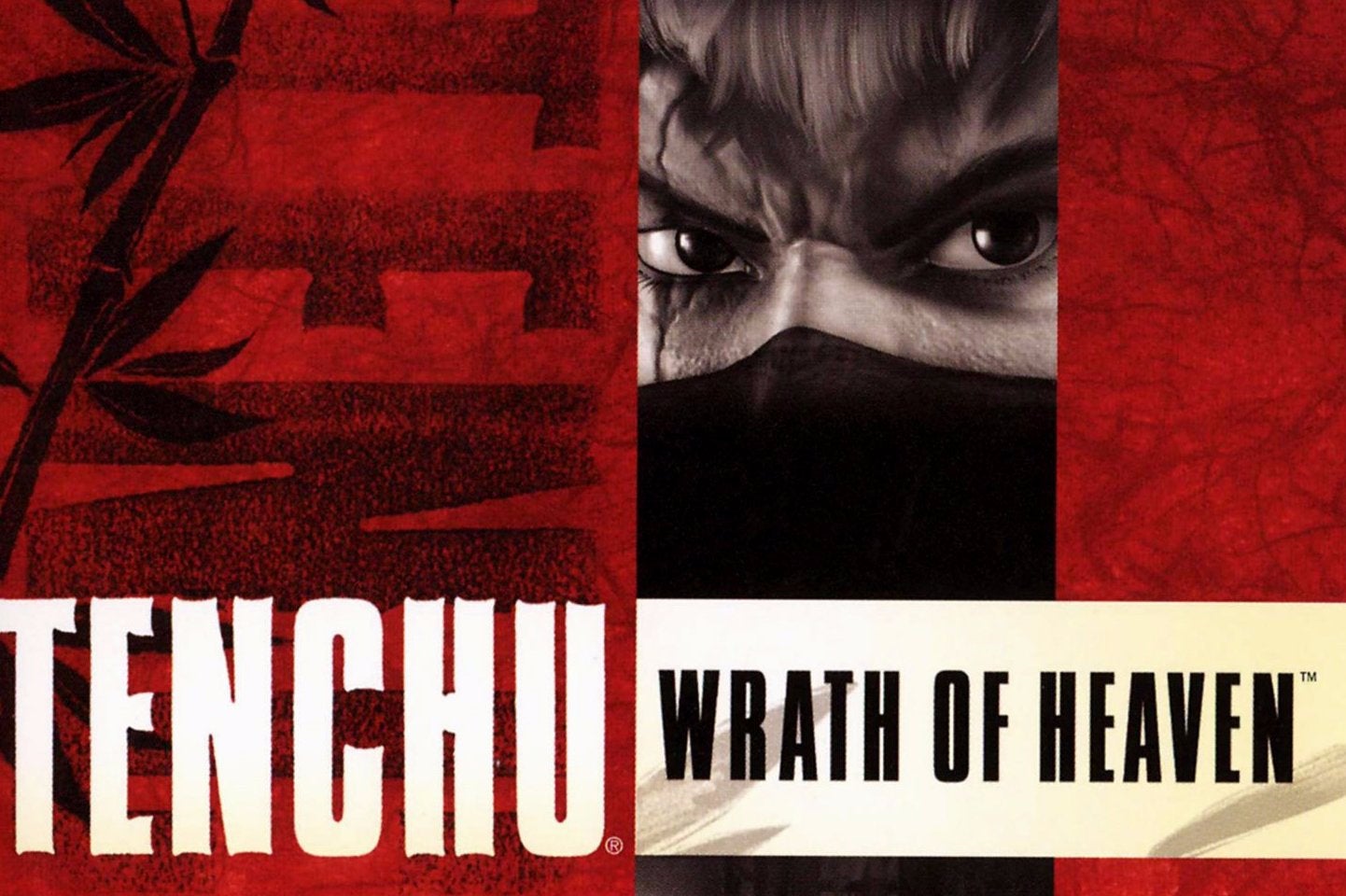 We're fast approaching the endgame of ITV's knockabout Saturday night gameshow Ninja Warrior UK, the latest international incarnation of a tried-and-tested Japanese format. Centred around a comically oversized and carefully padded obstacle course, the show is an absolute triumph of non-lethal razzamatazz, with guffawing commentary from former footballer Chris Kamara as competitors negotiate awkward hurdles and tumble into water hazards. There are no shurikens but lots of shrieking. Any true ninja would harrumph at the overeager procession of Lycra-clad, would-be shinobis and rightly dismiss the whole gaudy enterprise as frivolous shadowplay, a noisy, inelegant distraction from the important business of infiltration, sabotage and assassination.
In video game terms, Ninja Warrior UK has more in common with Sonic the Hedgehog than Tenchu, the franchise that hews closest to our pop culture ideal of the austere shadow warrior. The once ascendant series is now essentially defunct, and while invisibility on current-gen consoles might seem appropriate for a stealth game, the fact that Tenchu has melted away so utterly over the past few years makes me melancholy. Ninjutsu scholars might quibble over which instalment represents the apex of the series, but there was a tangible sense of purpose and poetry to 2003's Wrath of Heaven (essentially Tenchu 3, and the franchise's first outing on PlayStation 2). It arguably deserves the prize for that awe-inducing subtitle alone: Wrath of Heaven sounds like it's what your Azuma clan ninjas will be battling against, but in truth it's the ultimate unlock, a devastating technique awarded to those players dedicated enough to surpass Tenchu's exacting shinobi standards.
Set in Edo-period Japan, Wrath of Heaven initially presents itself as a sweeping epic that threatens to tip into the melodramatic, thanks to a long, dreamy and at times logic-free opening cinematic soundtracked by a mash-up of rock, dance and classical that all sounds a bit Clean Bandit. But for all the overarching grandeur of Lord Godha's campaign to defeat an evil warlord by claiming three enchanted jewels or somesuch, Wrath of Heaven boils down to a series of discrete infiltration and assassination missions for its two leads: the severe, white-haired Rikimaru (who resembles a katana-wielding Alistair Darling) and the poised, lethal Ayame (a tyke with two stubby kodachi blades and more speed than brawn).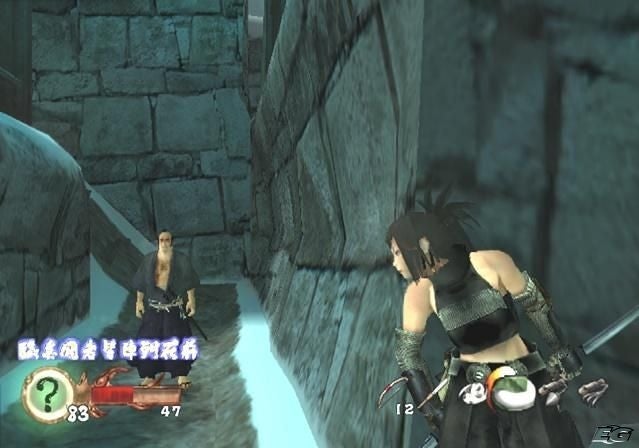 At first, your ninjas seem a little earthbound compared to their opponents. After gutting strolling ronin and oblivious archers, you're soon fighting demon-horned footsoldiers, vengeful forest spirits and mewling, exploding midgets. Slowly, your abilities also begin to bend toward the fantastical. While you begin each mission by arming yourself from a straw hut B&Q of basic equipment - spiked caltrops to dissuade pursuit, old-school throwing knives, a blowgun, poisoned rice cakes to lure and immobilise sentries - as you progress through the story, your powers become more interesting. There's a reincarnation talisman, various enchanted blades, and supernatural skills such as turning invisible or freezing enemies with mind control. There are no choke points that require you to use these uncanny abilities - you can play through the entire game with just your steel and a grappling hook.
Wrath of Heaven opens up like an exquisite flower, rewarding the effort you put into it. And it does take an effort. While dangling the fantasy of being a silent, deadly infiltrator scything through a sandbox, it also limits early enjoyment with unintuitive controls and a slipshod camera. But no-one said being a shinobi was easy. Stick with it, and instead of cowering fearfully round a corner waiting endlessly for the right moment to strike, you'll soon be jogging up behind guards and eviscerating them in the open, before grappling back to a rooftop to avoid being spotted.
While the one-strike kills balance brutality and elegance and still feel fresh 12 years on, the open combat feels far less evolved. You could view it as a deliberate attempt to nudge players toward achieving the highest stealth rating - if nothing else, it speeds things up enormously if you avoid getting tangled up in brawls. The additional rigours of frustrating boss fights and the lack of checkpoints, forcing you to restart each level from scratch when you become unstuck, could charitably be seen to chime with the implied severity of the ninja code. (My most recent playthrough benefited enormously from the discovery of a different sort of code: a cheat that restores health from the pause menu).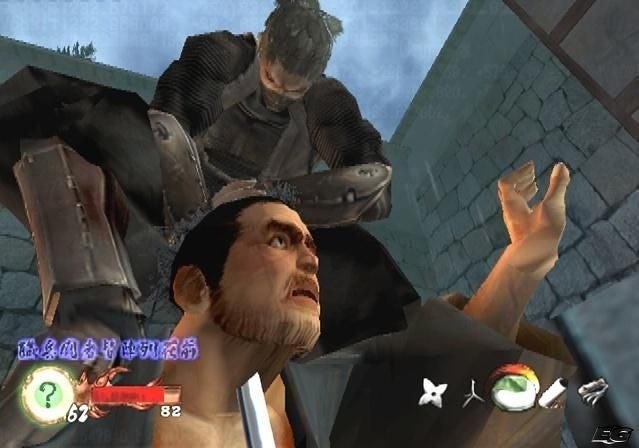 Even now, most games run out of steam as they approach their climax. But one of the most striking things about Wrath of Heaven viewed from 2015 is simply how much is packed into it. Notably, there's a third playable character unlocked after beating Rikimaru and Ayame's separate campaigns. These days, Tesshu would be considered a generous dollop of post-release DLC, or would simply be carved off as a retailer-specific pre-order bonus. His shorter campaign injects something new into Wrath of Heaven just at the point where the player is mastering its layered knottiness. A doctor by day, hired assassin by night, Tesshu barrels through missions with his bare fists, relying on his superior medical knowledge to nobble his foes.
And nobble them he does: Tesshu's stealth kills are almost educational, in that at the crucial moment, the camera cuts to an X-ray view so you can see exactly how this amoral expert works, be it jamming a surgical needle into the base of a skull, or violently offsetting a very specific vertebrae. Motivated purely by money, Tesshu's assassin rating for each level is calculated by the gold he loots from his victims. It also means he has to purchase his mission loadout of equipment, a minor rearrangement of Wrath of Heaven's framing mechanics that makes for a surprisingly satisfying expansion of the core experience.
Beat Tesshu's campaign and there's yet another bonus: a standalone mission that scoops Rikimaru up into a portal and deposits him outside a modern-day office block patrolled by handgun-wielding security guards with the simple instruction "kill the CEO". Transplanting a Tenchu ninja into an urban setting suggests a way the series could have evolved, but after Wrath of Heaven the franchise stayed, literally, stuck in the past. A series of okay-ish ports and semi-sequels followed. Some had a whiff of a good idea - in 2006's Tenchu Z, enemies could literally smell you coming if you were unfortunate enough to plunge, Ninja Warrior UK-style, into a cesspool water hazard - but the most recent instalment Shadow Assassins, for Wii and PSP, came out back in 2009. The shine has completely left the Tenchu marque. It's a damn shame.