Star Citizen's 12-day Free Fly event kicks off this Sunday
In celebration of tomorrow's CitizenCon.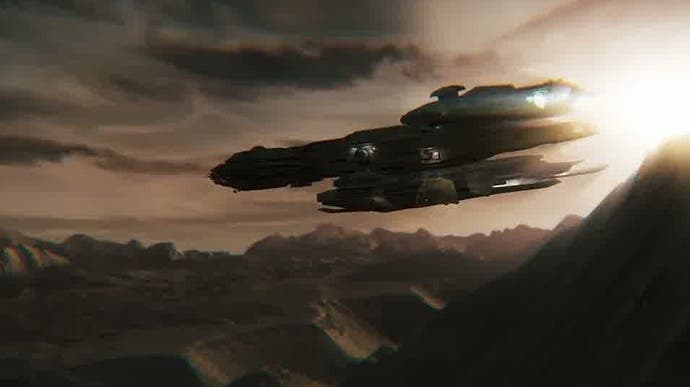 This weekend marks Star Citizen's seventh annual CitizenCon, in which developer Cloud Imperium Games will almost certainly unveil more new features that players will be able to experience in the long-in-the-works space sim, assuming the earth isn't vaporised by our dying sun first. And to mark the occasion, Star Citizen is having another Free Fly event.
Cloud Imperium's latest Free Fly promotion starts this Sunday, 24th November, and runs until Thursday, 5th December - so if you've been curious to see how development is progressing, but don't particularly want to fork over any money for the privilege, then now's your chance.
Participants will be able to pilot a different selection of vehicles each day of the Free Fly event, with a total of 28 ships from Star Citizen's full 100+ line-up set to be made available for a test-run before proceedings wind down on 5th December. A full schedule, for those curious, is available in Cloud Imperium's Free Fly announcement post.
As for CitizenCon, it's being held in the UK this year - at Manchester's Central Convention Complex to be exact - and takes place tomorrow, 24th November.
All panels and presentations happening on the Anvil Stage, as detailed in the CitizenCon 2019 schedule, will be streamed for free on Twitch, starting at 1pm. Chris Roberts' keynote - traditionally the place for some big reveals - is due to begin at 8pm UK time tomorrow.
During last year's CitizenCon keynote, Roberts unveiled the obscenely lavish cinematic trailer for single-player mode Squadron 42 - starring the likes of Mark Hamill, Gillian Anderson, Gary Oldman, and Andy Serkis - and shared gameplay of Star Citizen's planet Hurston and the city of Lorville. Both locations were added to the ongoing alpha shortly after.
Star Citizen, which was originally expected to launch in 2014, is still without a release date.