Splinter Cell Blacklist shows off its Spies vs. Mercs mode
Introduces four-on-four asymmetric multiplayer.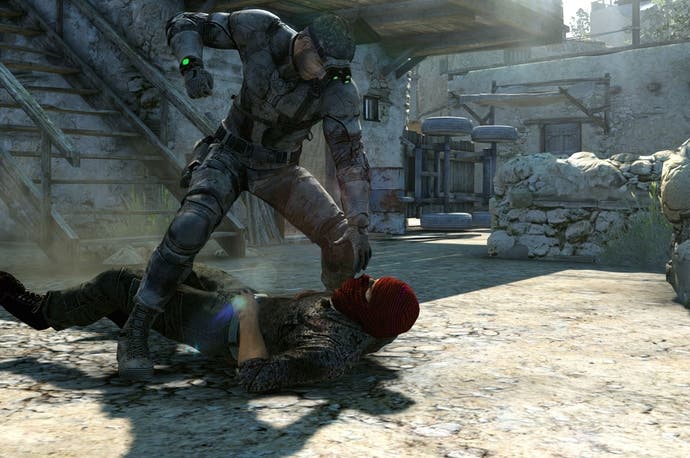 Ubisoft's latest entrant in its popular stealth series, Splinter Cell Blacklist, has debuted its four vs. four multiplayer mode, Spies vs. Mercs.
The trailer (exclusive to IGN, but embedded below), shows off how this will look in action. The spies are all sneaky and stabby while the mercs are more armoured and shooty. The former team is tasked with hacking terminals while the latter is in charge of guarding them. Hijinks are sure to ensue.
The series has implemented similar asymmetric team-based multiplayer before in titles such as Pandora Tomorrow, Chaos Theory and Double Agent, but the most recent Splinter Cell, Conviction, contained no such mode.
Furthermore, the previous versions of these modes were traditionally two-on-two affairs, while Double Agent was three-on-three, but this marks the first time it's hosted eight players.
Splinter Cell Blacklist is due out in Europe on 22nd August on Xbox 360, PS3, Wii U and PC. North America gets it two days earlier on 20th August.