Sony's Andrew House
Euro boss talks E3, 3DS, Other OS and PS Plus. Also, where's Last Guardian?
Andrew House is enjoying E3 this year. Not least, he told us, because he hasn't had to organise Sony's conference - a responsibility he previously held for 10 years. But that was before House became president of Sony Computer Entertainment Europe. Now he doesn't have to worry about things like guest lists, pre-conference leaks and whether someone's going to do a Riiiiidge Racer.
So does House think his successor did a good job of sorting Sony's 2010 conference? What about the no-shows, like The Last Guardian and the rumoured new PSP? What exactly is going on with PlayStation Plus and cross-game chat? Read on for answers to all these questions. All right, answers to a small minority of these questions, and a lot of "We're not talking about that today" nonsense, but you know.
EurogamerWhat did you think of Sony's E3 conference this year?
Andrew House
I thought it was a resounding success. There was a ton of very good gaming content for the second year running. We've got a great line-up of games for PS3 going out this year and next. I thought it was the best articulation of the potential of Move that I've seen. I had not actually seen Sorcery with Move implemented, and that was a huge eye-opener for me. It's now top of my must-have game list.
EurogamerHave you always secretly wanted to be a wizard?
Andrew House
I have always secretly wanted to be a wizard. I have read every Harry Potter book and we'll leave it there.
EurogamerI think there's a lawsuit in the offing if you carry on down that road.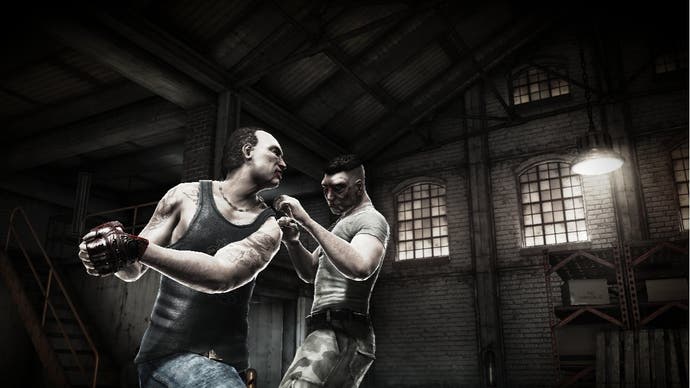 Andrew House
But the general entertainment level of the conference was clearly very high. We're in an entertainment category and there should be a sense of fun. I actually thought the return to some of the good-humoured jibes between the competition, which perhaps hasn't been as present in the industry for a few years, was quite a positive thing. So overall, I think it was a really good job.
EurogamerWhat did you think of the rival platform holder conferences?
Andrew House
It's probably hard for me to say. It's not fair for me to make comments if I wasn't actually there in the room.
Eurogamer
Going back to your conference then, obviously 3D played a big part. However, there's a big question mark over who's going to buy this technology. Ray Maguire
told us
the early adopters who have purchased iPads will, but a 3D TV and sets of glasses is a much bigger investment than an iPad. Do you really think the market is there?
Andrew House
Absolutely. Sony has made a very strong decision based on a belief that 3D will be the next big wave in consumer entertainment. I don't think we're alone in that belief, given the competitive rush right now to bring 3D products to market.
The success of Avatar clearly demonstrated that although there was lasting cynicism around 3D, the consumer sees great potential in it. While it's not perhaps a great analogy to compare an increase in ticket prices with an increase in the price of the television set, I think you can make a link and say consumers see a premium in 3D and are prepared to invest in it.
EurogamerAre they prepared to invest that much, though? A cinema ticket is maybe £10, while the cost of a home 3D set-up runs into the thousands...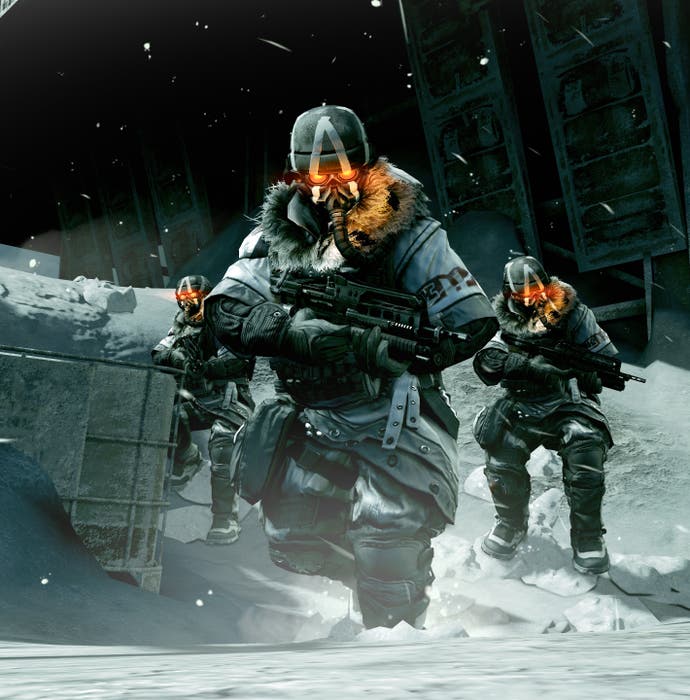 Andrew House
And that's why I said I don't think I'd make a direct analogy in that way. On the other hand, I think the best analogy perhaps is with the growth of high definition. The same questions were raised around HD television sets when they first emerged - they're too expensive, there's a huge barrier to entry...
We're in a very competitive industry. The price of technology will come down over time and usually faster than we first expected it to. I firmly believe the same curve will happen with 3D and I also think that having had the HD experience, there's a lot more willingness to invest in what I might call the content ecosystem that's necessary for something like this to take off.
Then layer on top of that the rather unique position SCEE finds itself in... I can't remember a new introduction of new entertainment technology where there was already a pre-installed base of 35 million devices worldwide that are now 3D-ready.
Make no mistake, it's going to be a long-term strategy and it will take time. But with those elements in place it probably bodes well for this being a faster ramp-up than perhaps with previous new technology adoption.
EurogamerAre you really confident it's not just a curio? Do people really want to play Killzone in 3D for hours at a time?
Andrew House
We make a mistake if we're pigeonholing a 3D experience into one time-slot. Killzone's a showcase for what can be done with the technology and it's being designed from the ground up. Not every game will be designed that way.
You can see 3D enhancements in games, rewards that emerge after certain elements in gameplay, certain levels and environments that fit more of a 3D experience. It's very early days for this new technology but the people who've experienced it say it's fundamentally different.