Sonic the Hedgehog 4: Episode 2 rating spotted
Suggests release isn't far away.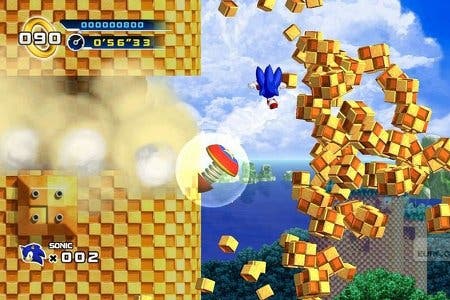 A rating for Sonic the Hedgehog 4: Episode 2 has been spotted, suggesting a release in the near future.
The Korean Game Rating Board just rated the downloadable sequel, and, as Siliconera notes, ratings usually appear a few months before a game's release. A rating for fellow Sega game Anarchy Reigns also appeared today - that game launches in January 2012.
Little is known about Sonic the Hedgehog 4: Episode 2, the sequel to the excellent 2010 game Episode 1. But we do know it's due out in 2012.
"This year, 2011, is the anniversary, so we're focusing on the celebration title," Sonic Team's Takashi Iikuza told Eurogamer in August. "But moving forward to 2012, Sonic will still be going, so I'd hope to provide Episode 2 then."
Sega declined to comment when contacted by Eurogamer.