Sonic Forces lets you create your own anthropomorphic avatar
E3 trailer introduces new villain.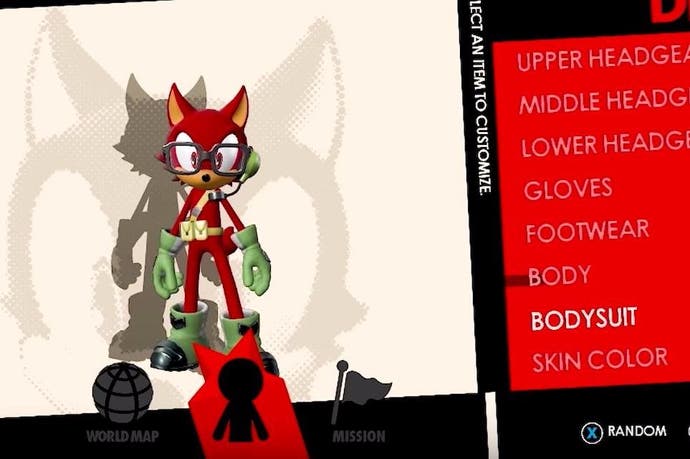 Sonic Forces will reprise Sonic Generations' mix of old and new Sonic with the blue blur's contemporary model dashing through 3D courses while his rounder retro counterpart zips through side-scrolling stages. What's new this time around is you'll be able to create your own character in addition to the two versions of Sonic.
The trailer below scrolls though the character creator pretty quickly, but it looks rather robust with options to change your upper, middle, and lower headgear, along with your gloves, shoes, body, body suit, and skin colour.
We also catch a brief glimpse of Sonic's new nemesis at the end of this E3 trailer. It looks like some sort of... rat, maybe? Whatever it is, it's glowing red, levitates, and has a lightning bolt patch over one eye, so you know they mean business.
Sonic Forces will launch this "holiday" season on PS4, Xbox One, Switch and PC.