SOE's John Smedley
Sony Online Entertainment's very own raid boss on the MMO company's new perspective.
Sony Online Entertainment is one of, if not the most experienced company in MMOs. It scored one of the genre's breakthrough successes with the first EverQuest, and to this day it operates the widest range of MMOs under a single roof anywhere, including Star Wars Galaxies, PlanetSide, Pirates of the Burning Sea, Vanguard, EverQuest and its sequel. In recent years, however, it has been overshadowed - not just by World of Warcraft, but also by the succession of eager, over-hyped pretenders that have attempted to grab WOW's coat-tails as Blizzard did EverQuest's.
SOE is now undergoing a transformation that began with it formally becoming part of Sony Computer Entertainment - it initially had closer links with Sony Pictures, the Japanese giant's Hollywood presence - last year. That change will see all its future games, including action MMOs The Agency and DC Universe Online, coming to PS3 as well as PC. It's also the first of the old guard to explore new ways to make money in MMOs, launching numerous trading-card spin-offs, introducing micro-transactions to its subscription stalwarts EverQuest and EverQuest II, and earlier this year launching Free Realms, an attempt to capture female and younger players with a free-to-play game that launches from a browser. Free Realms recently celebrated signing up five million registered players.
President John Smedley, who's been with SOE since it started life as Verant, has been instrumental in much of this change. We caught up with him to find out how things are going with the company's new direction.
EurogamerHow have things at Sony Online changed now that it's directly under the control of Sony Computer Entertainment?
John Smedley
They really haven't; we work for a games company now, and the great thing is that it gives us more access to more people who play, make and love games. Things really haven't changed, and they're only getting better.
EurogamerHow have MMOs changed, in your eyes, since Everquest got released?
John Smedley
Since 1999, things have gotten a lot bigger. There are bigger games supporting more players, with bigger budgets and much higher stakes for everybody involved - anyone releasing a new title today has a totally different playing field to the one we had.
EurogamerWhy the new direction for SOE with micro-payments, Free Realms, and so on?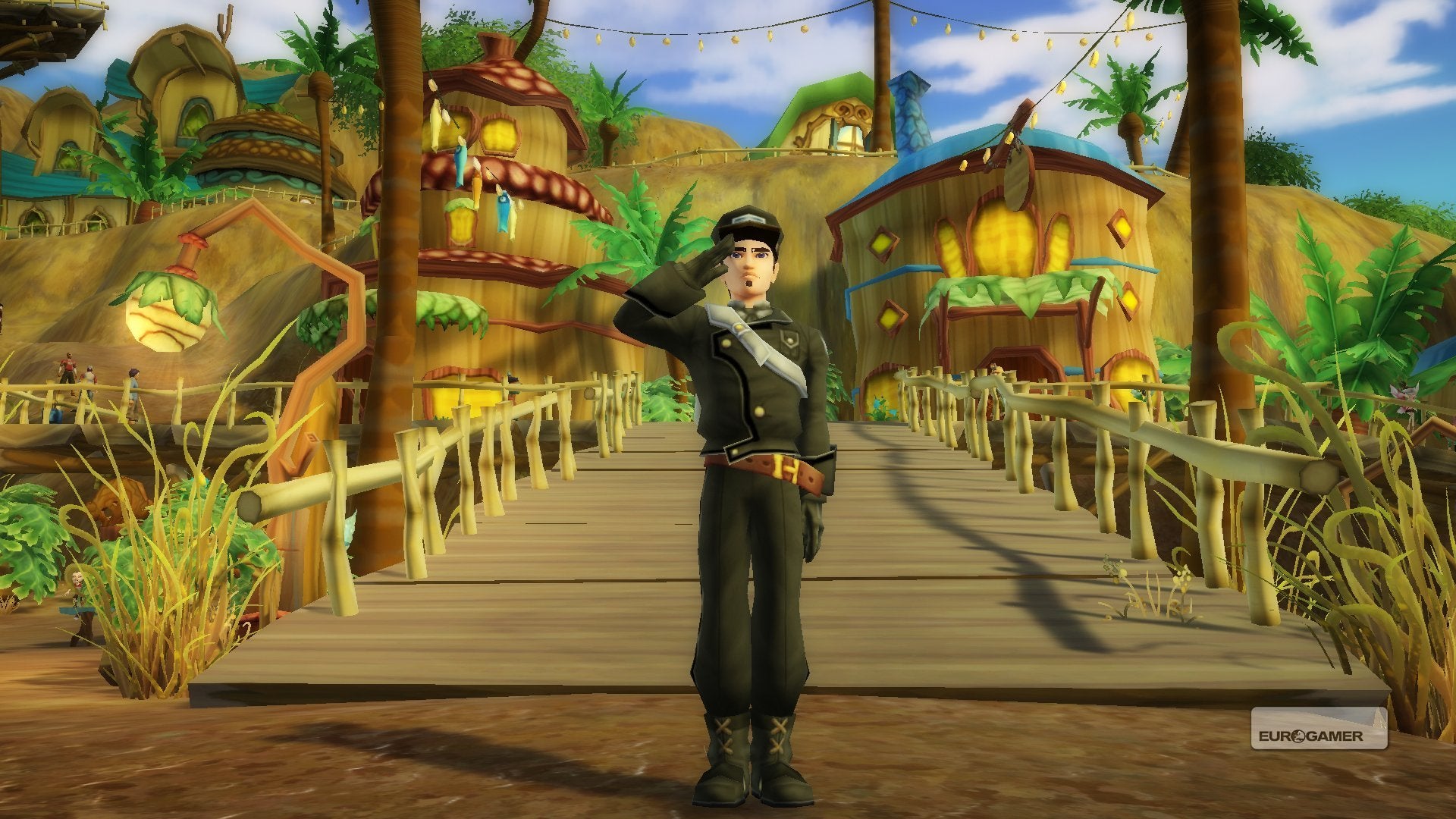 John Smedley
Well, things are changing. We feel that the gaming industry as a whole is reaching out to new consumers - games like Rock Band are a great example. It's not so much to do with casual gamers as it is to do with bringing in completely new gamers, it's broadening out. Currently, online games are played by a clear demographic: the 35-year-old male. In fact, they make up 85 per cent of all online gamers.
As a result, as a company we're working towards a few new goals, and trying to bring in a new audience as well as catering to our old ones. We have a lot of unannounced stuff that's working towards a variety of goals, rather than sticking us in one core demographic, large as it may be. We're trying and succeeding in being active in going after other genres - games like DC Universe Online are really part of that drive.
EurogamerDo you think that micro-transactions and real-money transactions are the future of MMOs?
John Smedley
I think that micro-transactions are part of our future. In fact, since we introduced them to EverQuest II, 40 per cent of our customers have invested in them. We see it as an increase in business by simply offering players what they want and giving it to them for a reasonable price.
We researched our own players in depth to find out how they'd like their micro-transactions, what they'd want from them, and even if they liked them. There were actually a lot that didn't. It took us over four years of research with our player-base over many titles to make the decision - we'd rather do that than rush into it - but after a gut-check about a year ago, the results were such that we felt it was the right time about a year ago. Ultimately it was an evolutionary process for Sony Online. Many of us were really against it, to be honest, and we really made the decision based on a great deal of consideration of both the company and the player-base.
To this day, we're really very careful that game balance is the first priority - while it's to make money, sure, we can't ruin the game in the process.
Become a Eurogamer subscriber and get your first month for £1
Get your first month for £1 (normally £3.99) when you buy a Standard Eurogamer subscription. Enjoy ad-free browsing, merch discounts, our monthly letter from the editor, and show your support with a supporter-exclusive comment flair!