SNK is releasing a Neo Geo Mini
Includes 40 classic Neo Geo games.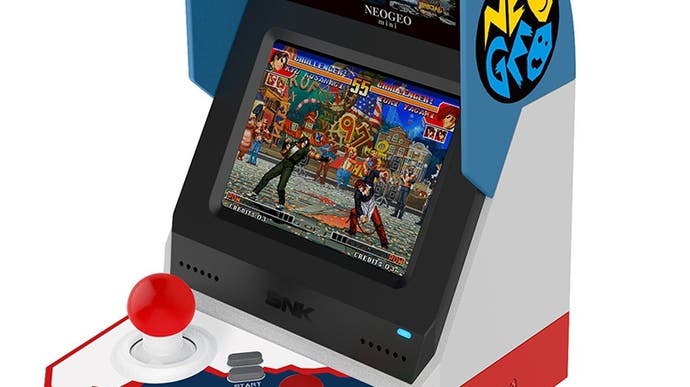 SNK is celebrating its 40th birthday by embracing the current craze for miniaturised nostalgia and releasing the delightfully dinky Neo Geo Mini, featuring a pre-loaded selection of 40 classic Neo Geo games.
The Neo Geo Mini takes the loose form of SNK's classic MVS arcade cabinet, albeit one that's 162 mm tall, 135 mm wide, 108 mm deep, and weighs 600g. It comes in two distinct variants - one for the Japan market, and another for international release - and includes a 3.5-inch display.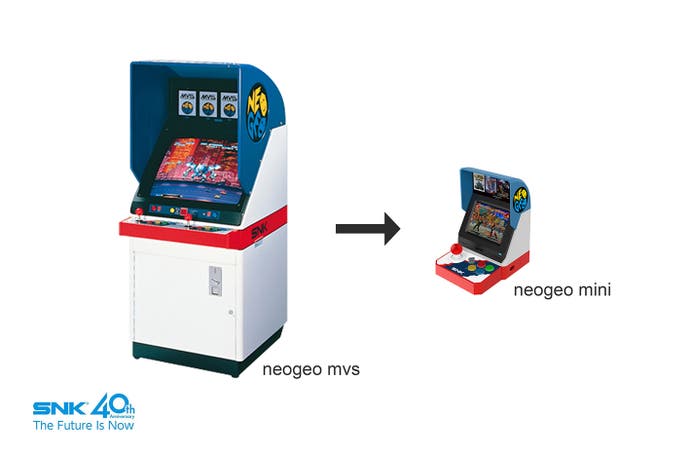 Obviously, it's unlikely that you'll get much in the way of a proper game session out of a console that's roughly the size of a fist, but luckily, SNK has you covered. The Neo Geo Mini includes an HDMI port for TV output, a headphone port, and support for two external controllers.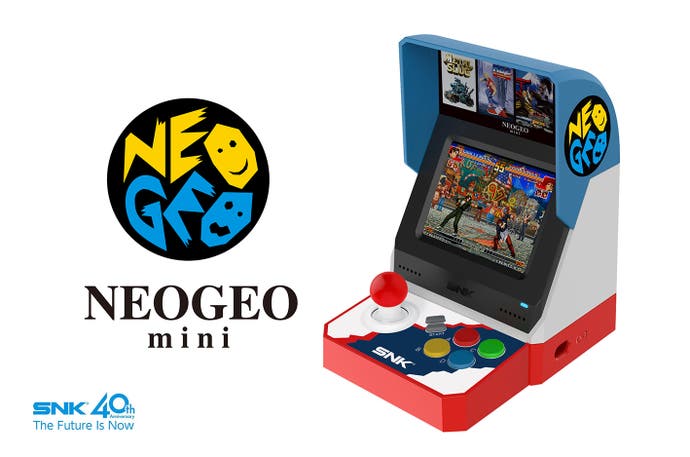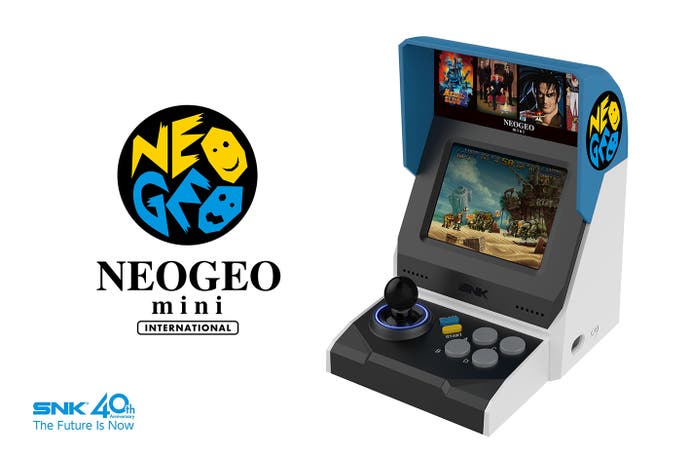 Beyond that, details start to get a little hazier. SNK hasn't formally announced the full line-up of games to be included, for instance, but promo shots show the likes of Metal Slug, The King of Fighters '97 and '98, and Real Bout Fatal Fury.
Additionally, when YouTuber Spawn Wave leaked the existence of the Neo Geo Mini last week, the following (still unconfirmed) games list was revealed.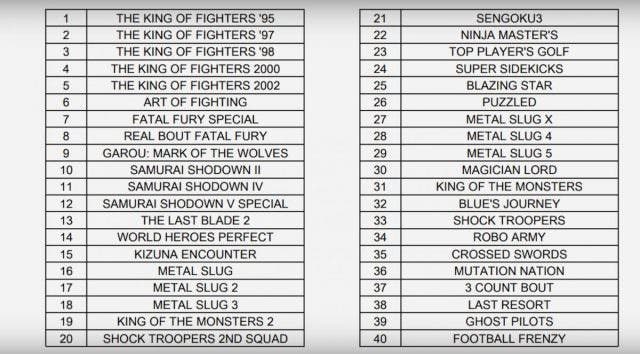 Currently, there's no word on a price or release date for either version of the Neo Geo Mini, but hopefully SNK will share more details soon.