Sniper Elite developer rescues troubled Oliver twins studio
All 70 staff saved at newly-renamed Rebellion Warwick.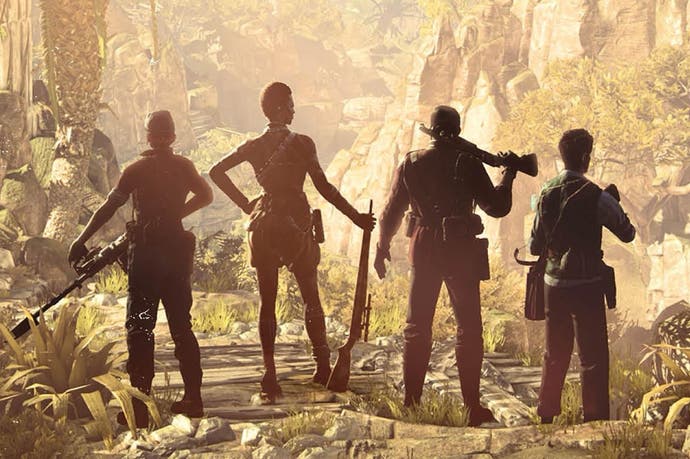 Rebellion, the British studio behind Sniper Elite, Battlezone and Strange Brigade, has swooped in to save fellow UK outfit Radiant Worlds.
All 70 Radiant Worlds employees have been saved, including the studio's founders and industry veterans Philip and Andrew Oliver (them of Dizzy fame). The studio will now be renamed Rebellion Warwick.
Staff are being put to work on the development of other Rebellion projects, such as the upcoming Strange Brigade.
Radiant Worlds' future was plunged into uncertainty last summer when its long-in-development Minecraft-like game SkySaga: Infinite Isles was canned.
Korean publisher Smilegate pulled the plug on SkySaga after four years of development - a move which the Oliver twins' said came "as a total shock". Our Ian visited the studio all the way back in 2014 when the Oliver twins said SkySaga was the game they always wanted to make.
Announced last year, Strange Brigade is a "breathless romp right out of the pages of a hammy British adventure mag", according to Bertie, who played it at EGX 2017. It's a third-person shooter which mixes Indiana Jones-style adventure cinema tones with er, some good ol' colonialism.