Skyrim: the first western game to receive a 40/40 Famitsu review
Plaudits keep coming.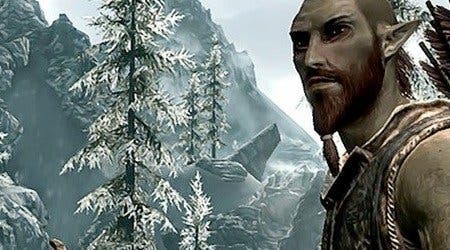 Bethesda's gargantuan open world fantasy epic Skyrim is the first western game to receive a 40/40 review score in long-running Japanese video game magazine Famitsu.
Famitsu asks four journalists to review video games, each submitting their own score out of 10. Skyrim, according to Andriasang, received four 10/10 scores, and thus hit the magical 40/40.
It launches in Japan on 8th December for PlayStation 3 and Xbox 360.
Weekly Famitsu was established in 1986 and enjoys a circulation of 500,000.
Skyrim is the 17th video game to receive a perfect Famitsu score. It joins an illustrious list that includes The Legend of Zelda: Ocarina of Time, Soulcalibur and Vagrant Story.