Shelter 2 announced
This time you play a mother lynx in an open world.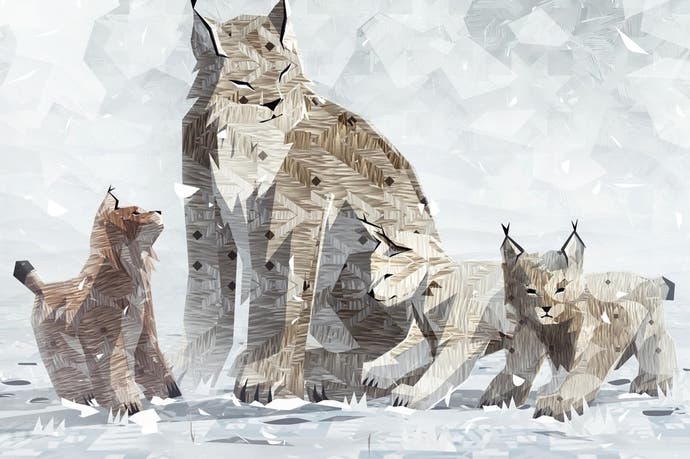 Might and Delight has announced it's working on Shelter 2, the follow-up to last year's abstract badger survival game.
In Shelter 2 you play a lone lynx mother in an open world. The game will be released on Steam, GOG and other digital platforms in autumn 2014.
"The essence of Shelter as a concept is keeping your family alive," Might and Delight boss Anders Westin said.
"But we have decided to let the animal itself set the pace and character of the gameplay. The badger translated into a slow and linear journey - with the lynx however, Shelter 2 will become a much more forceful experience, where improving your techniques for hunting prey takes a much bigger role."
You game begins with the lynx pregnant and preparing her den for the coming litter. She gives birth, then must nurture her cubs. You have to consider stamina, different types of movement, jumps and a variety of prey to kill. There are maternal features, too, such as calling the cubs closer, making sure they drink water from rivers and lifting and carrying them.
"We are basing the game features on the lynx´s life and behaviour," Westin added. "That aspect makes Shelter 2 closer to realism, and oddly enough more gamey at the same time. To simply roam the world finding prey to hunt is thrilling in itself. That´s something we wanted to bring in to Shelter before, and it's fantastic to see it come to life now."