Russian documentary uses Team Fortress 2 poster in WW1 propaganda report
"Soldiers eat babies. That's a fact."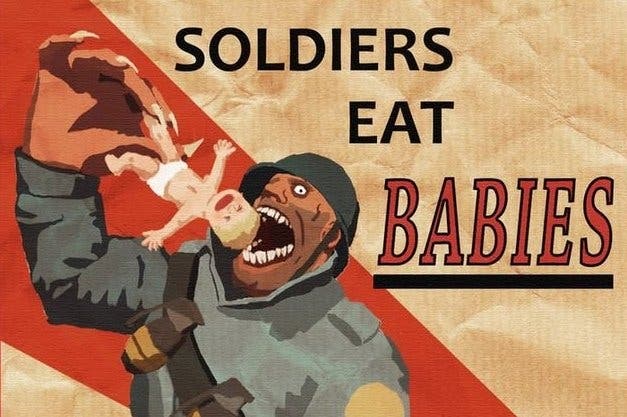 A Russian documentary has included a piece of Team Fortress 2 fanart in an investigation into western propaganda from World War 1.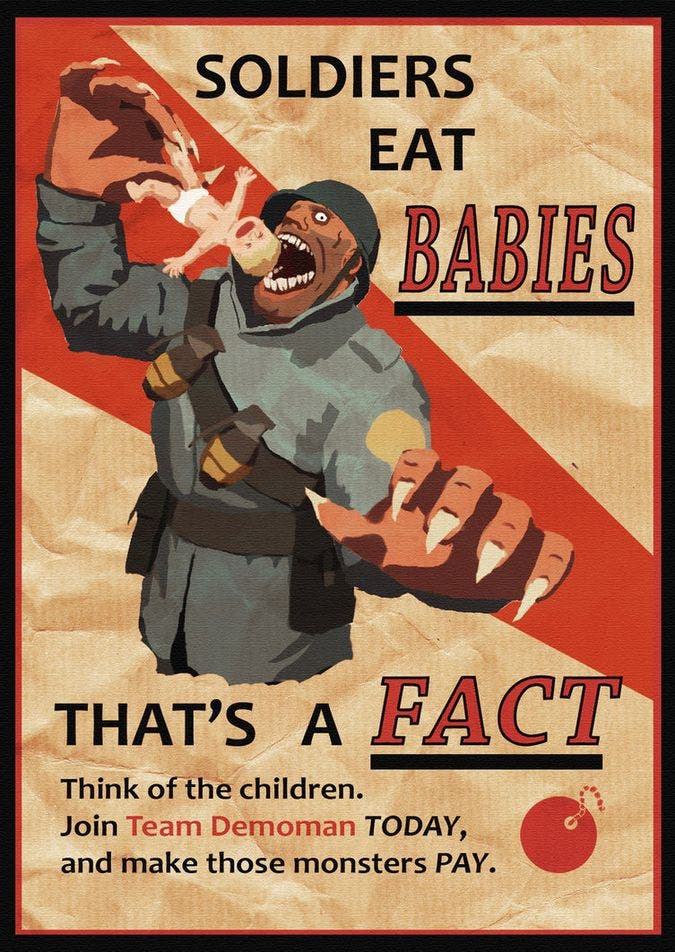 The image shows a TF2 character preparing to eat an infant. "Soldiers eat babies," the accompanying text reads. "That's a fact."
But rather than an authentic slice of early 1900s artwork, the image in question actually dates from 2009 and was drawn by DeviantArt user TankTaur.
The gaff was aired on Russia's Channel One and spotted by blogger Nikita Likhacehev.
You can watch the documentary in full via YouTube below - the poster appears at the 9:58 mark.
It's not the first time this year that Russian media has slipped up. State-funded news channel Russia Today used a Metal Gear Solid 5 screenshot in a report on child soldiers back in July.