Revisiting Nintendo's novelty pop hit
Funk soul Super Smash Brothers.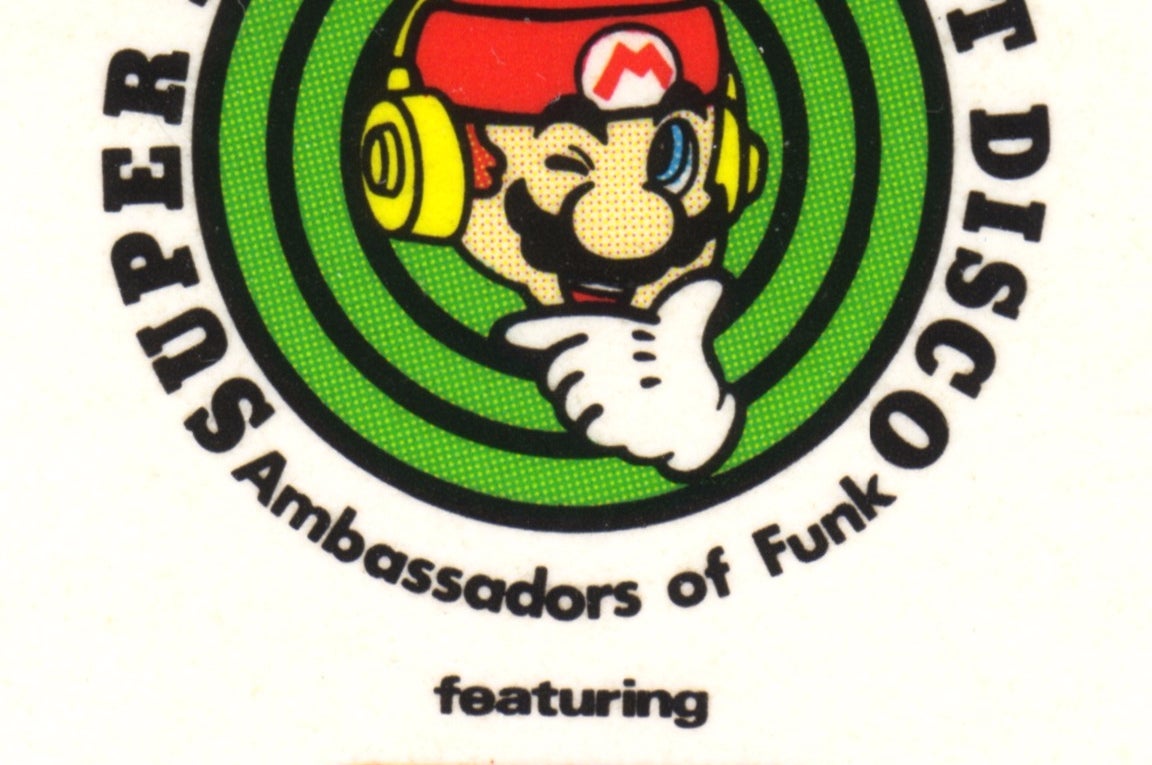 The name Simon Harris has meant many different things to many different people, since the musician and producer began his career as a club promoter in London in the early 1980s. In 1986 he co-founded the Music of Life label - home to material by Paul Oakenfold, Norman Cook Fatboy Slim and Afrika Bambaataa - and in 1988 released the Public Enemy-sampling hit single 'Bass (How Low Can You Go)' under his own name. Harris has remixed countless artists, from Prince to Elvis Presley, and produced several breakbeat collections.
But in October 1992, he was the mastermind behind a single - and an album - that briefly lit up kids' bedrooms around the UK. As the lynchpin of Ambassadors of Funk, alongside British rapper Einstein (real name Colin Case, aka MC Mario for the project in question), Harris released 'Supermarioland' via Music of Life sub-label Living Beat, a high-energy dance track based on the 8-bit melodies of Nintendo's 1989 monochromatic platformer for the Game Boy. Its Chessington World of Adventures-shot video, featuring a legitimately haunting Mario costume, received enough TV airplay to turn heads, and the song broke the domestic top ten, ultimately remaining on the chart for eight weeks.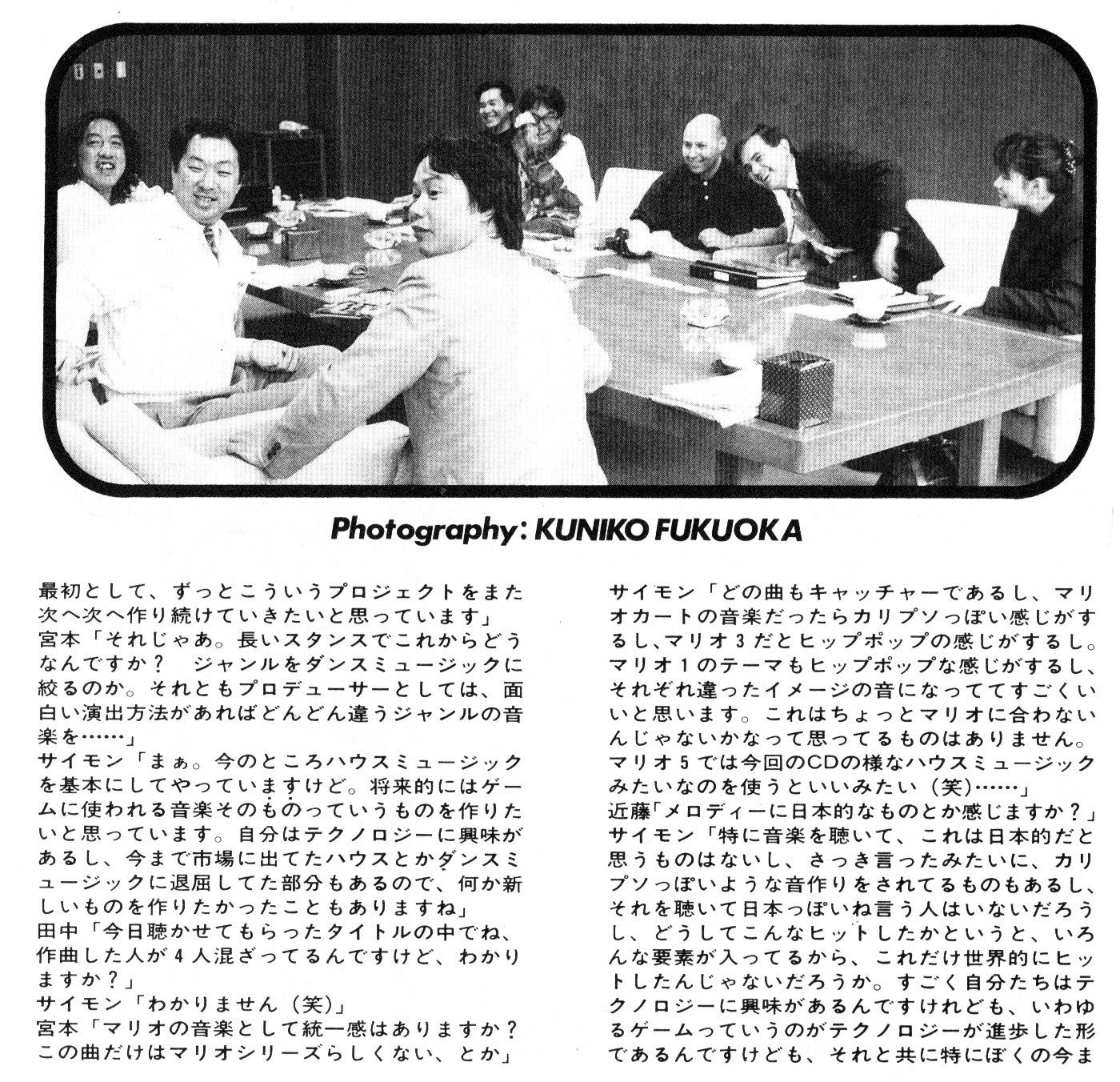 It was successful enough to earn the song a place on 1992's stocking-filler-friendly Now That's What I Call Music! 23 compilation, on the same disc as East 17's 'House of Love' and The Shamen's see-what-you-did-there-lads ecstasy anthem of 'Ebeneezer Goode'. But it came from an artist who'd not truly appreciated video games' place in the contemporary entertainment landscape of the era.
"I had no experience of games before working on the 'Supermarioland' project," Harris tells me, 25 years after what remains his biggest chart hit, under any musical guise. "I'd been a fan of Taito's Space Invaders, but this simply started from a friend of mine having a Game Boy, around 1991. I'd never seen one before, and I played around with Super Mario Land. I eventually bought one for myself, with just two games, Super Mario Land and Tetris.
"Not long after, I was looking around for different ideas for new music, and I liked the music on Super Mario Land (composed by Hirokazu Tanaka, whose credits also include the original Metroid and several songs for the Pokémon franchise), and I'd noticed that it was pretty close to the tempo of house music, around 122 beats per minute, with a 4/4 beat. So, it wasn't that difficult to sample and transpose it onto the kind of track that I was used to producing."
Nowadays, to sample almost anything - let alone music owned by a company such as Nintendo - without prior legal permission is a hiding to nothing. Take a memorable motif or two from the Super Mario Odyssey soundtrack, set it to a techno beat, and see how quickly you're served a takedown notice. But back in the early 1990s, when sample legislation was still taking shape amid an increasing number of copyright infringement cases lifting someone else's work wouldn't always lead to immediate trouble for the borrower in question.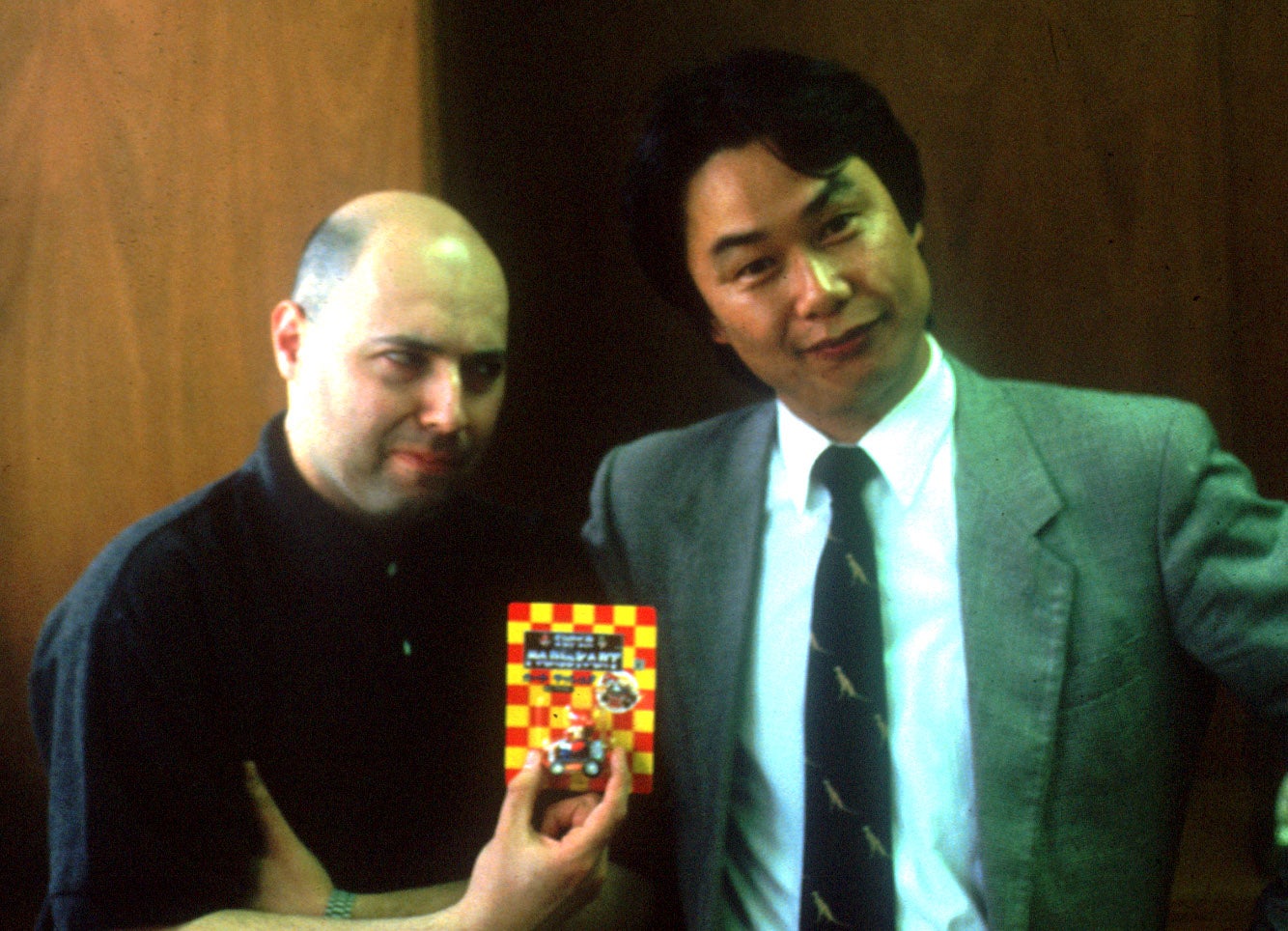 "I created 'Supermarioland' before even thinking about getting in touch with Nintendo," Harris recalls. "But when we did, it was really well received, and they loved both the idea and the track." And not only were Nintendo into the track, it transpired that the company wanted more. After a short while, and a handful of setbacks, Harris and Einstein found themselves in a position to create a whole album around the Mario franchise.
"Nintendo UK were fantastic, and they helped in all kinds of ways with the marketing, supplying us with pictures and giving us access to the guy in the Mario suit," Harris continues. "He did all sorts of TV shows with us. Nintendo USA, though, had no clue what we wanted to do, and were very unresponsive. We could never seem to get through to the right person, so in the end 'Supermarioland' didn't get released in the USA. It was just getting too difficult.
"However, we got a great response from a label in Japan, called Alfa Records. They were very enthusiastic. The guy there was called Hiro Masakazu, and he had a friend who worked at Game Freak, who in turn knew the Nintendo people in Kyoto. So, we went to Japan to discuss making an album - which I ended up making, of course - and actually went to Nintendo's Kyoto HQ to ask permission."
Better late than never, Harris received the seal of approval - or the seal of quality, more appropriately - from none other than Mario's designer himself, Shigeru Miyamoto. "We were shown into their boardroom," Harris remembers, "and in walked Miyamoto himself. We had a long chat about the project, surrounded by a lot of other Nintendo staff and developers. Miyamoto loved 'Supermarioland', the song, and the idea for a full album - and he gave us permission to release one, with Nintendo supplying us with bona-fide Mario artwork, too."
Said album was called Super Mario Compact Disco, ultimately only releasing physically in Japan in August 1993 (and available to stream in the UK on Spotify). "The album is basically an entire collection of tracks similar in style to 'Supermarioland'," says Harris. If it ain't broke, don't fix it appears to have been the mantra taken into the long-player project, with original music from Super Mario Bros 3, Mario & Yoshi and Super Mario Kart appearing beside, and mixed into, beats and raps from Harris and Einstein. A CD copy will these days set you back at least £60, going on Discogs prices.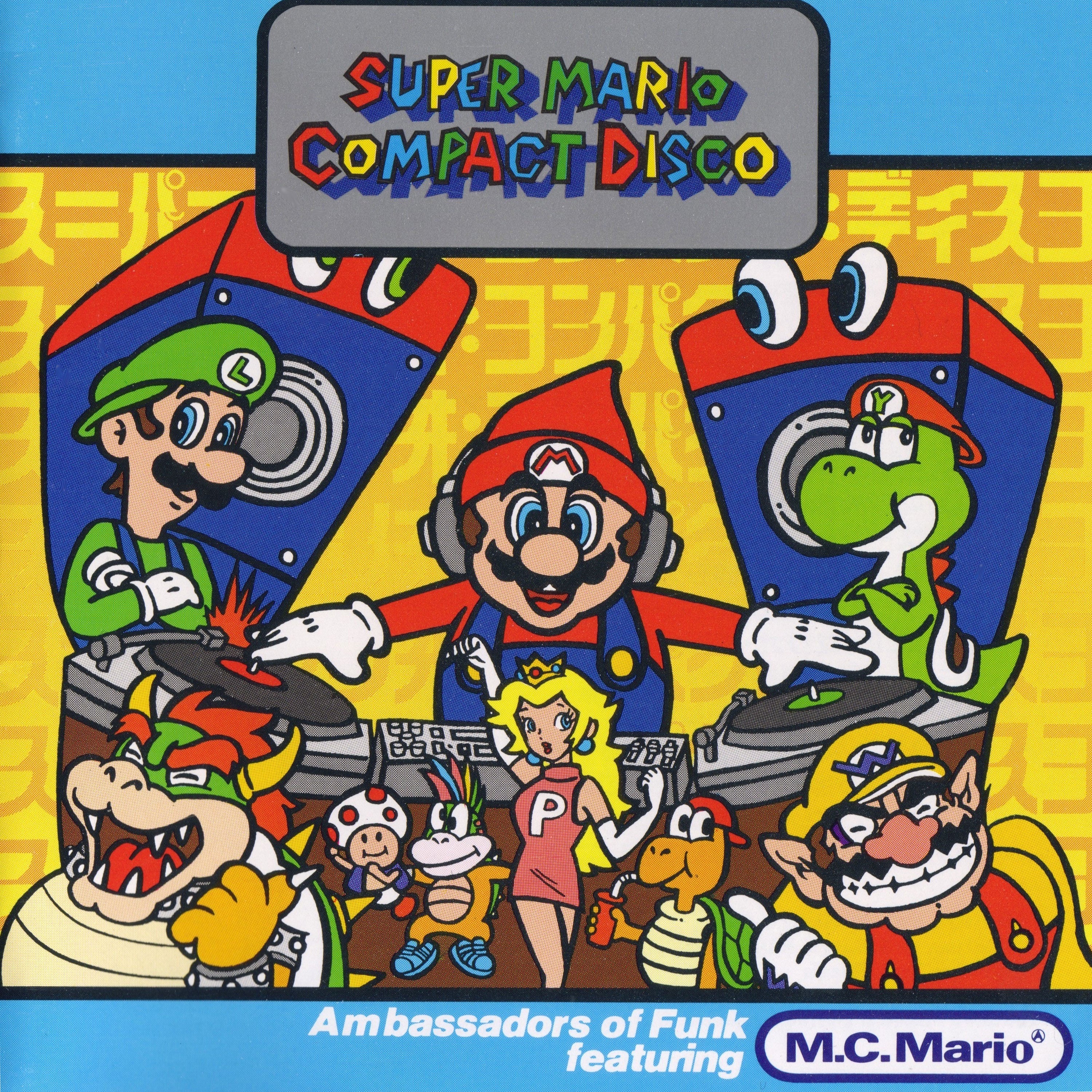 1992 didn't only see Mario invade the pop charts, though. While games music in 2017 receives fantastically lavish special-edition packaging, with labels like Laced Records and Data Discs putting out hyper-desirable releases on limited-run wax, early 1990s video game compositions chimed more resonantly with the trend for novelty singles. The UK's Christmas number one single in 1993 was Mr Blobby's eponymous ode to himself (if that means nothing to you, please, don't ask), and a challenger to Whitney Houston's festive chart-topper 'I Will Always Love You' had presented itself a year earlier in the shape of WWF Superstars' 'Slam Jam'. The climate was right for further crossover successes from the gaming world.
It wasn't exactly inevitable that Mario's great platforming rival of the time, Sonic, would spin into a pop music side-line - but that he did when HWA's 'Super Sonic' (the HWA stands for Hedgehog With Attitude) managed to peak at 33 on the UK chart in the same year as 'Supermarioland'. Arranged by Wayne Brown with co-production credited to Jeremy Healy of 1980s new-wavers Haysi Fantayzee, the Green Hill Zone-sampling rave-lite song was a flop in comparison to its pop peers of 1992. Which didn't just include Mario, backed by Harris and Nintendo, but also some famous Russian bricks.
'Tetris', by Doctor Spin actually peaked in the UK singles chart two places above 'Supermarioland' in October 1992, reaching sixth spot, and was included on the same Now 23 album, right before Harris's track. The song earned a live performance spot on the BBC's Top of the Pops TV show, featuring dancers clad in Tetris-style blocks (who disappointingly don't form themselves into a line and vanish at its end), and sold copies enough to land at 71 on 1992's top 100 list, with Ambassadors of Funk down at 97.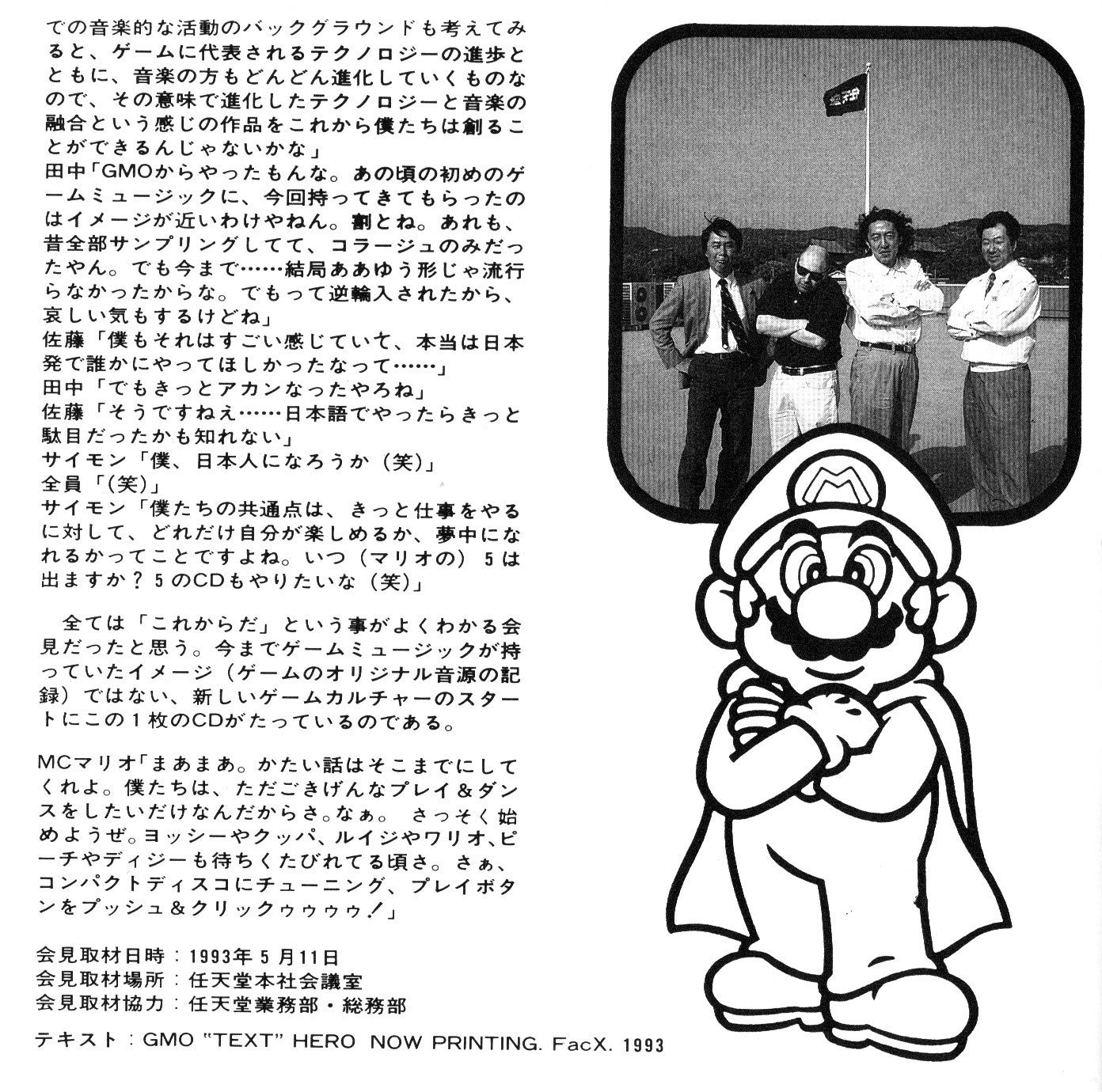 The secret to Doctor Spin's success? Quite possibly the small matter of the group being a one-off collaboration between a certain Andrew Lloyd Webber (which certainly couldn't have hurt when it came to impressing BBC programmers, likewise collectors of his recordings) and record producer Nigel Wright, whose credits include artists as diverse as Madonna and Michael Ball.
Music journalist, Ian Wade, who worked in a record store in 1992 (RIP, Our Price), offers a little insight into how the songs were received at the time:
"We didn't initially play those singles in the shop, but became acquainted with 'Tetris' and 'Supermarioland' when they were on Now 23, which got regular daily plays. I grew a little fond of them. I suppose they were the thin end of the novelty rave era, and it was more kids and chart-people - we'd get a few coming in every Monday, buying up all the new entries - buying them, rather than any dance types."
The thin end of an era, maybe, but 'Supermarioland' and its parent album encouraged Harris to return to video games again in 1994, for another novelty single - this time based on music from Street Fighter 2. Under the name World Warrior, Harris produced another track with raps from Einstein (there's a fan-made video for it on YouTube), and a clutch of remixes, but it didn't do the business of his previous effort.
"We tried to emulate the same kind of idea as 'Supermarioland' with Street Fighter 2," Harris says. "Capcom were very nice, and gave us permission, and helped us, but the song didn't take off like Mario had." Perhaps Einstein's line of "don't look 'cause it's gonna be bad" should have been read as prophetic.
"But then, nothing can beat Mario," Harris concludes. "He really is the greatest video game character of all time."
Thanks to Simon Harris for sharing his memories, and for his kind permission to share the above pictures - find him on Twitter at @harrismix.
Will you support Eurogamer?
We want to make Eurogamer better, and that means better for our readers - not for algorithms. You can help! Become a supporter of Eurogamer and you can view the site completely ad-free, as well as gaining exclusive access to articles, podcasts and conversations that will bring you closer to the team, the stories, and the games we all love. Subscriptions start at £3.99 / $4.99 per month.