Retrospective: Pac-Man Fever
Sonic generations.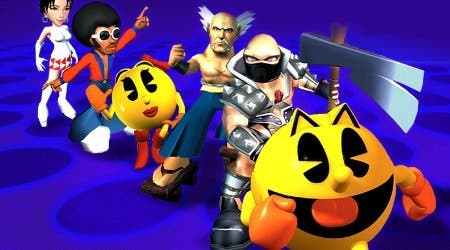 Gary Garcia died last weekend. On the scale of pop music fame he was more Babylon Zoo than Lady Gaga, but for a few giddy months in 1982 videogames turned him and his musical accomplice Jerry Buckner into stars.
Together they were Buckner & Garcia, the troubadours of the days of Atari, Space Invaders and white noise explosions. Their Pac-Man Fever single might not have troubled the UK's Top 40, but in the US it was a top 10 smash and they followed it with an album of the same name that was filled with pop treats inspired by the glaring screens, darkened halls and eldritch sounds of the arcades.
It was a novelty record of course; Lana Del Rey's Video Games it is not. Buckner & Garcia's album is processed cheese pop matured the 80s' way, using poly-ensemble synthesizers and grit-free plastic production techniques. If there were such a thing as a pop music map, the duo would live in the same neighbourhood as Black Lace of Agadoo fame/infamy, although not in the same street.
But for the generation of players who earned their spurs trying to get their initials emblazoned on high-score tables, the Pac-Man Fever album is a time machine capable of whisking you back to those early days of primitive pixels and quick-fix action. Yes it's more a hot tub time machine than a sleek Back to the Future DeLorean but it does the job.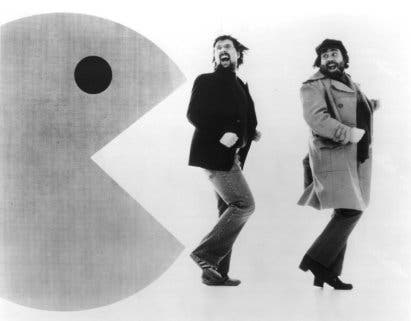 The album's eight tracks are an aural tour of a typical 1982 arcade. Each song represents a different coin-op delight and all are peppered with nostalgia-inducing samples from the games.
The opening track, Pac-Man Fever, sets the tone. It opens not with instruments but the simple chirps of Namco's dot-gobbling classic, before sliding into a song with a saccharine pop hook that implants itself in your head as firmly as a Half-Life headcrab. Garcia's lyrics capture the Everyman's arcade experience with "a pocket full of quarters", "a callus on my finger" and the rueful "all my money's gone, so I'll be back tomorrow night".
The stomp of Froggy's Lament continues the formula mixing the sound of Frogger's in-game hopping with a "Go Froggy Go!" chorus chant that betrays Buckner & Garcia's background in radio jingles. The tour continues, taking in Atari's Centipede in Ode to Centipede and Nintendo's international breakthrough with the handclap-heavy Do the Donkey Kong.
At this point in the 80s you'd have to flip over the LP or cassette (or try to disentangle the cassette from the tape deck if it got chewed up) to get to side two where Hyperspace, a tribute to Asteroids, kicks things off with its "I'm a space cadet, I can really play" refrain. In The Defender, Garcia admits he has "done all I can, at least for today" over the top of a cheery tune that weaves in the rumbling explosions of the fearsome shoot 'em up hit Defender. Bizarrely it's followed by a song about Mousetrap, a Tom & Jerry take on Pac-Man that would have been completely forgotten now if Buckner & Garcia hadn't immortalized it in vinyl.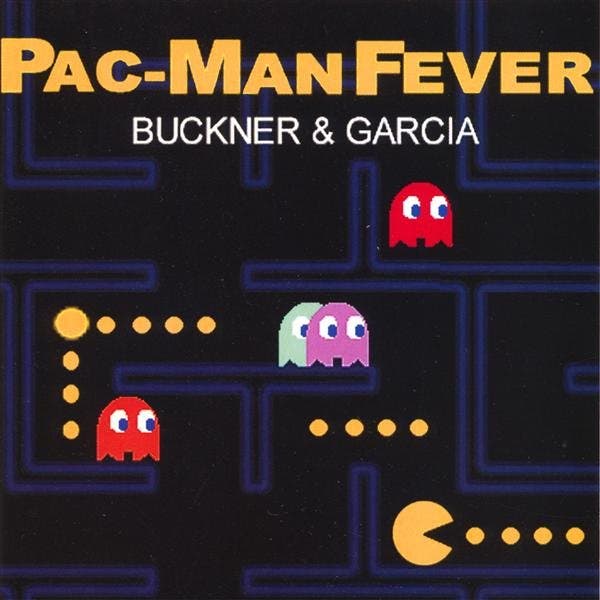 The duo's tour winds up with Goin' Berzerk, a dreamy synth-drenched love letter to Berzerk that integrates the robotic speech synthesis of Stern's coin-op. So as Garcia confesses that he "can't stop now, I'm addicted", the arcade machine declares that "the humanoid must not escape". The song and album end with the player now the willing captive of mesmerizing games that lurk within the arcades.
It's a child-like and innocent album, full of optimism and wide-eyed exuberance about the new age of play. Its lyrics drop hints on how to win and even when they sing "pluck your magic twanger, Froggy" on Froggy's Lament, it's actually a reference to an American children's TV character from the 50s rather than anything unsavoury. Clearly no one back then imagined that games would end up spawning something as pathetic and debased as tea bagging.
That the album turned out as it did was more by accident than by design. The pair wrote the song Pac-Man Fever after getting hooked on the dot-eating maze game at their local bar in Arkon, Ohio. They pitched it to record labels but none were interested, so they released it themselves and sold several thousand thanks to repeated plays on local radio.
After that they landed a major label deal with CBS who re-issued Pac-Man Fever and made it a hit. In the wake of that success, CBS wanted a whole album of videogame songs - and while Buckner & Garcia worried it would turn them into a novelty act they relented. In less than a month the duo wrote and recorded the Pac-Man Fever album. "With only three weeks to complete the album we would go to a game room and look for a game that was hot and have the good players explain to us how to play it," Garcia said in 2009. "We would then go home and write the music for it and by the next day be laying the basic tracks for the song."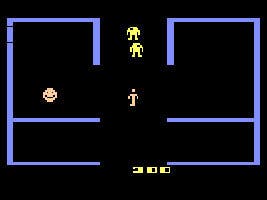 The album would go on to sell more than two million copies, making Garcia and Buckner unlikely pin-ups for the Atari generation. When they performed on the TV music show American Bandstand the bearded and baseball capped Garcia looked more like a trucker than a pop star for the video age. Their flirtation with fame was short lived though. The second single from the album, Do the Donkey Kong, didn't catch fire and CBS lost interest leaving the pair hobbled by the novelty act tag.
But unlike other one-hit novelty wonders such as The Firm (Star Trekkin'), Buckner & Garcia were rescued from pop oblivion in the late 1990s when their now grown-up arcade-going fans got all nostalgic for their gaming youth. To tap into the renewed interest, the pair re-recorded their out-of-print album and released Now and Then, a collection of new material that included an ode to Mr T and E.T. I Love You, their previously unreleased follow-up single to Do the Donkey Kong. The duo even had the whole of the Pac-Man Fever album added to the Rock Band store.
Nearly 30 years on from the peak of their fame, the Pac-Man Fever album still boasts a cult following, but it also captures the spirit of its age. Buckner & Garcia's carefree bubblegum pop songs are snapshots of a time when everything seemed fresh, nothing was defined and the possibilities of gaming seemed endless.
In many ways those days of the arcade were the big bang moment from which the vast gaming universe of today was formed, and while the album's squeaky clean tunes won't be to everyone's taste, the songs Buckner & Garcia put together in those three weeks bottle the atmosphere and memories of that time better than any single game does.