Retro beat-em-up Raging Justice coming out very soon
Wonder if it will have seething issues.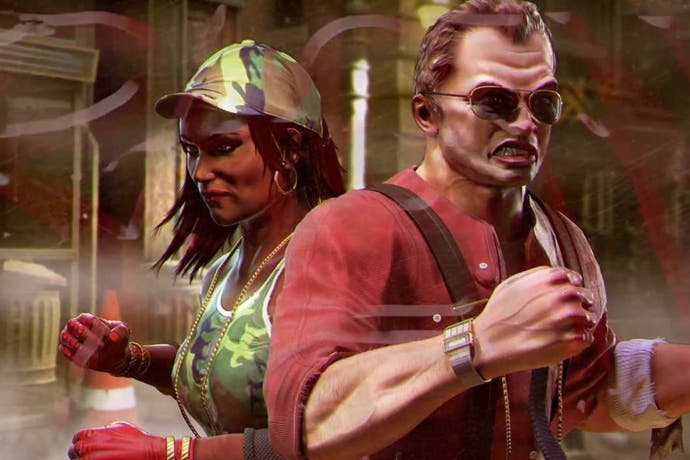 Remember Streets of Rage, Two Crude Dudes, Final Fight? Those were the days, weren't they? Innocently beating the dirty streets of the '80s clean, screen by scrolling screen.
Well those retro pleasures are returning in Raging Justice, and it's coming 8th May on PC, Mac, PS4, Xbox One and Switch. It'll cost £10/€13/$15.
I played Raging Justice in September at EGX 2017, and was smitten. It's exactly how I remembered those muscular beat-'em-ups from the past. You walk along the streets punching and kicking and/or flying-kicking hulking baddies, while picking a variety of knives, bats, molotov cocktails from the floor to use along the way. In a nice way: it's big, dumb fun.
Raging Justice has gained a third playable character since then, a 15-year-old street-smart kid called Ashley King. It's also picked up a publisher in Team17.
Raging Justice is made by a handful of ex-Rare developers at a studio called MakinGames.