Red Bull offers gamers chance to go to Abu Dhabi GP
Plus meet Vettel and Webber at the Goodwood Festival of Speed.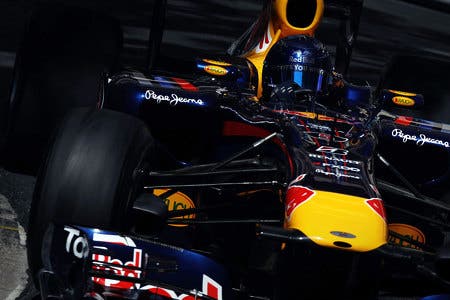 Red Bull has kick-started a competition to find the best racing game player at this year's Goodwood Festival of Speed - and the ultimate winner will find themselves at this year's Abu Dhabi GP in November.
Dubbed Red Bull Gridsters, the competition will take 16 finalists to the Goodwood Festival of Speed that's taking place from June 28 to July 1 and will test them across Forza Motorsport 4, Gran Turismo 5 and F1 2011. Two-times F1 champion Sebastian Vettel will also be at the event, alongside his teammate Mark Webber and promising young Toro Rosso driver Daniel Ricciardo.
To enter the competition you'll have to register at Red Bull's Gridsters site and submit a video that shows your prowess at any contemporary racing game - and you'll have to submit your gamer tag for verification. The deadline for entries is June 22.
The Goodwood Festival of Speed is a long-running event that celebrates the automobile, and it takes place in the grounds of Goodwood House in West Sussex. Come along on the Thursday and you'll likely spot myself and reviews editor Oli Welsh salivating at the prospect of some Group C cars tearing up the hill.