Quest mod brings Fallout 76's Responders to Fallout 4
Axe files.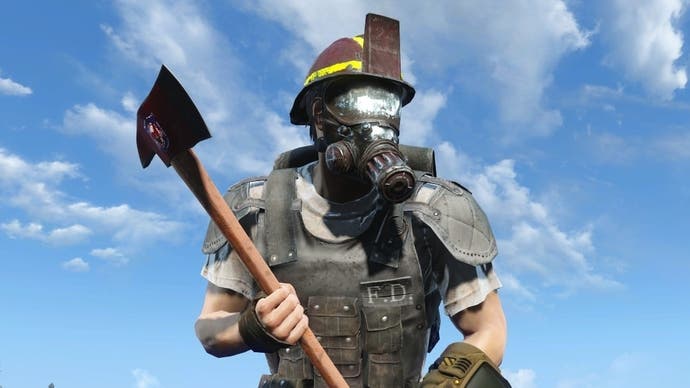 Rescue operations seem to be rather popular across gaming communities at the moment, as along with Valheim's very own unit of body recovery specialists, a modder has brought Fallout 76's Responders faction to Fallout 4.
The Commonwealth Responders mod, made by TU3SD4Y, adds a total of 28 new quests, 27 new outfits, 30 buildable items and 52 buildable signs to Fallout 4 - all themed around the Responders faction, of course.
The story focuses on the last surviving member of the Commonwealth Responders, who needs your help to rebuild the Responders from the ground up. (The Responders is a volunteer relief organisation introduced in Fallout 76, if you need a refresh.) The mod even comes with a snazzy trailer, which you can watch below:
Commonwealth Responders also expands the build area of Jamaica Plain, where you can create a Responder settlement and recruit new members. To start the quest, simply walk over Sanctuary Bridge to pick up the radio signal. If you're having trouble getting the signal, you can head to the top of Lexington Apartments or the Courtyard of Mystic Pines, which will skip the radio introduction and get you started on the quest. The shiny new building parts, meanwhile, can be found under "decorations" then "misc" in the building menu.
Oh, and make sure you have the Automatron DLC installed, as this is a requirement for the mod.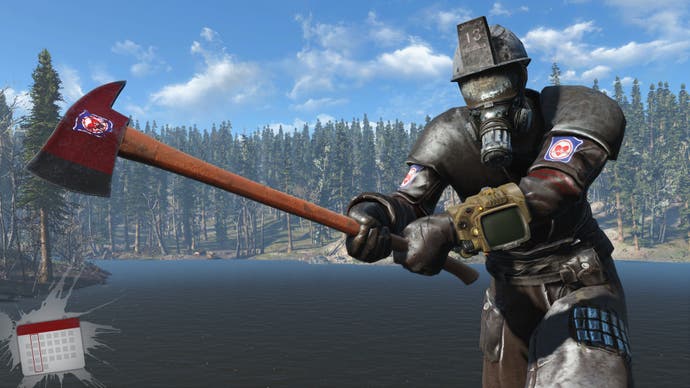 So far the mod seems to be going down well with players, so if you want to give it a try yourself, you can download it on PC via Nexus Mods or Xbox via the Bethesda Store.