PSVR exclusive Golem out March 2018
Grizzled ancients.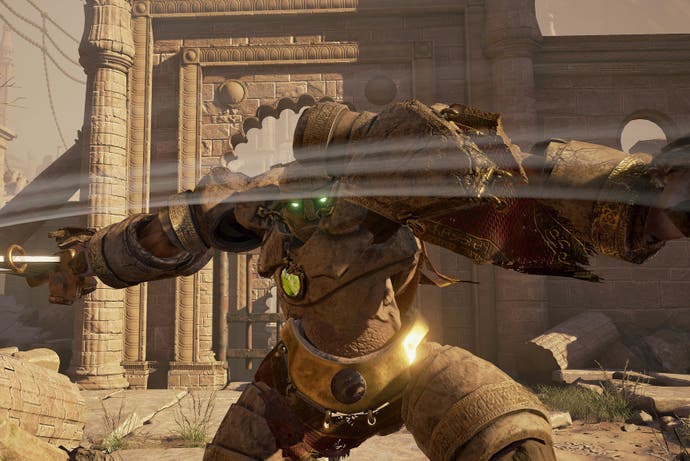 PSVR exclusive Golem comes out on 13th March 2018, developer Highwire has announced.
Golem is a story-based game about an injured child who learns to explore the abandoned ruins of the Endless City through magical gifts. She has help from her older sister and father along the way.
For movement, Golem uses what the developers call "Incline Control". This lets you move as you would naturally by slightly learning your body as if you were about to take a step and start walking. Highwire said once you master this Incline Control, you can move effortlessly through the world.
Meanwhile, there's a cool melee mechanic where every attack and parry is under the player's direct control. So, if you don't get your sword above your head in time, you won't block an overhead smash.
"It takes practice, but landing a successful counter-attack is incredibly satisfying," the developers said.
Golem is notable for being developed by ex-Bungie grizzled ancients Jamie Griesemer and composer Marty O'Donnell (we profiled O'Donnell and reported on his dramatic exit from Bungie in 2016).