PSP: Make way for the Minis
Sony and its indie friends talk up their upcoming "snackables".
Announced at this year's gamescom event, Sony's new Minis programme is a brand new attempt to bring the PSP platform into line with Apple's iPhone and iPod Touch by offering a new range of what the company calls "snackable" small-scale games, designed by some of the leading lights in mobile game development. At a specially convened conference during the show, we met up and talked with Sony and a quartet of mobile game-makers about the new initiative, saw some of the games currently in development, and got some idea of the level of commitment given by the platform holder to the venture.
Described by SCEE head of developer relations Zeno Colaço as a plan barely eight months old, this "accelerated programme" is all about attracting smaller, independent game-makers to the PSP in a similar way - they hope - to the enormously successful iTunes App Store. Just like Apple's offering, the initial costs to the developers are low - "just north of €1200" for a full-on PSP development kit according to Colaço. Also to Sony's credit is the fact that there are no additional "hidden" costs - product QA costs and the like are entirely taken care of by the platform holder all the way through to the game's online debut on the PlayStation Store. After that Sony takes a cut of the game's PSN ticket price - a figure which Colaço refuses to divulge, saying that the business model had yet to be finalised.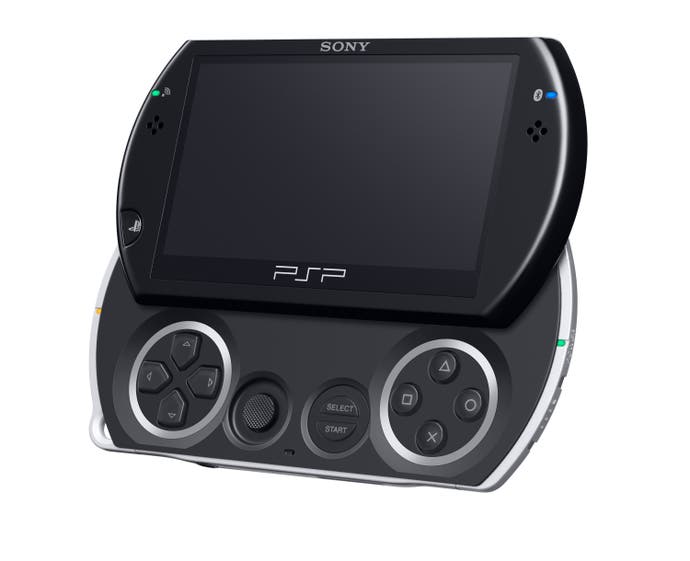 However, one of the major points of his pitch is that while PSPgo is the "trigger" for this new line, the existing userbase will not be ignored. "Whilst this programme is going to kick off with PSPgo, it is actually addressing our entire consumer PlayStation Portable audience," Colaço says at the conference. "Globally we have over 54 million units, 17 million in the territories that SCEE looks after... We're digitally distributing to all PSPs, not just PSPgo, which is primarily a network-only device."
Content creators are given limitations in what they can produce, but the restrictions are remarkably slight, and Sony is keen to foster a creative environment from the Minis that teases out the best from developers large and small. "We're not putting any limits of what type of games can be produced," Colaço continues. "We're actually leaving that very open."
The only restrictions on game content come down to a set of common-sense standards that set about keeping gratuitous graphic violence, racism, and other unsavoury elements out of the games. Additionally, a 100MB download limit has been placed on the Minis. Otherwise Sony is hoping to bring out the best from its developer partners, with SCEE's Minis evangelist John Booth saying that we can expect many smaller, more concept-driven games that aren't typically "game-like", citing the firm's previous history with games like Flower on PS3.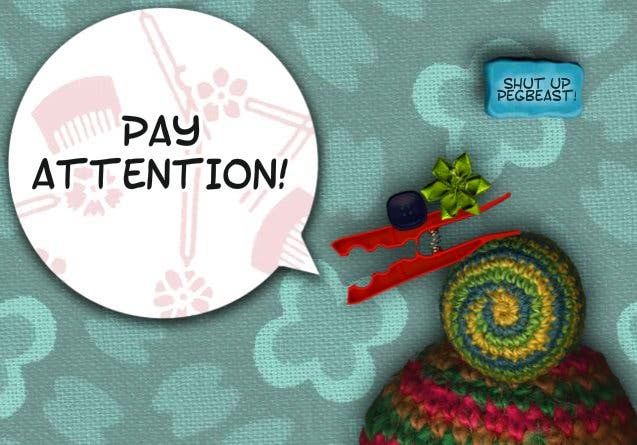 Booth himself was instrumental in bringing both smaller, indie developers and larger firms like EA into the Minis programme, and there was no barrier to entry. While some game-makers were handpicked and approached directly, others got wind of what Sony was up to and contacted them directly.
"We knew someone who had a contact at Sony - we emailed them, and they came to visit the office the following week," Honeyslug's Ricky Hagget says. "We spent an excitable 90 minutes showing all of our existing and prototype games, after which point they were suitably impressed to ask us if we'd like to make a game for the PSP download service. We said 'of course!' and had a dev-kit the following week. It was all refreshingly easy and straightforward, although we'd put a lot of work into the games we showed."
Honeyslug is the epitome of the small independent developer, consisting of just three people, remnants of Eidos's old casual games division. It has developed for the Flash gaming domain, and also has a brace of iPhone/iPod Touch games to its credit. Kahoots is the name of its debut PSP offering, an intriguing platform puzzler that sees you guiding the eponymous creatures past a range of hazards, collecting treasures and moving on to the next level. Those who've played Lemmings will have no issue quickly getting to grips with the gameplay. The PSP version looks set to be very close indeed to the game's Flash roots - you can have a go yourself at a playable sampler and aside from boasting more levels, the new game for the Sony platform should be very similar.