Podcast: Meet the person putting wheelchairs in D&D
And highlighting Geralt's disability.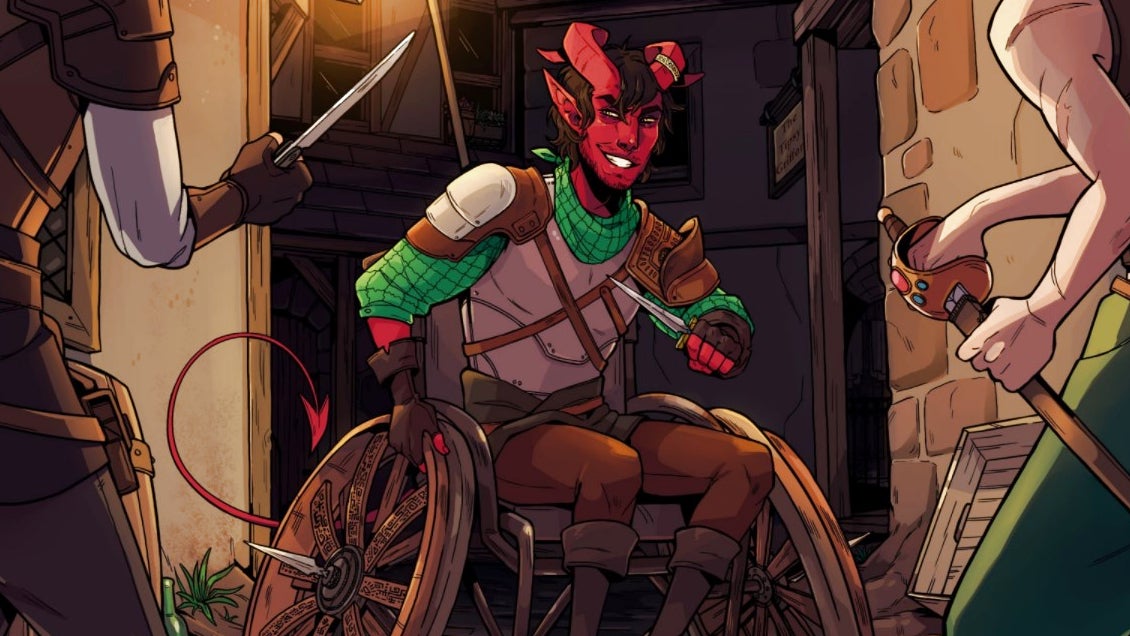 It was during a lecture they probably should have been listening to that Sara Thompson doodled the Dungeons & Dragons Combat Wheelchair on the back of a textbook. They'd been talking about it for a while, the wheelchair, irked by a game that offered players limitless freedom to be whoever they wanted but still struggled to fully represent them. So they did something about it.
A few years later, that Combat Wheelchair add-on for Dungeons & Dragons is on a third edition, spans dozens of pages, and has reached right around the world. It got the attention of writers working for D&D maker Wizards of the Coast, inspired bespoke miniature models and was featured by mega-popular Critical Role host Matt Mercer.
That's not all Thompson is known for, though. Thompson is a Witcher encyclopaedia, having been employed to work on the tabletop RPG for R. Talsorian Games. And it was this knowledge which led to a discussion about Geralt of Rivia having a disability, and the discussion went viral, eventually attracting the attention of Witcher Netflix showrunner Lauren Hissrich herself.
Subscribe to Eurogamer to read this article
Subscribe today and gain access to our ad-free reading experience, exclusive features, early access to The Eurogamer Podcast and Eurogamer Weekly, and game key giveaways.