Podcast S2E11: Prison games, Dwarf Fortress and the problem with Shenmue 3
Losing is fun!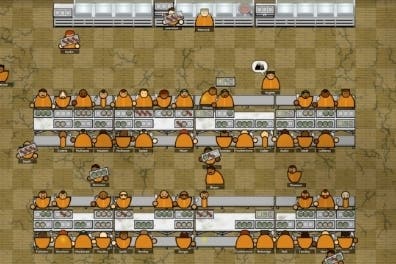 Ah the slammer, the big house, sing sing, old chokey. Why are there so many different names for prisons? I'm guessing it's because in prison there isn't much to do except come up with different names for the place. And wander around in a dandy orange jumpsuit, of course. And play Scrabble.
This week on the Eurogamer.net podcast, our host Bertie's been pondering a recent trend in games about prison, and he's joined by features editor Martin Robinson, Dan Pearson of GamesIndustry International, and me to puzzle out the appeal of a virtual life behind bars. Failing that, we at least have a go at pitching our own prison games. Most of them are terrible, except for Martin's, which was so controversial we couldn't actually explain what it is.
Elsewhere, Dan guides us through the strange world of Dwarf Fortress, a brilliant game that is definitely worth learning about, and then we all discuss whether the legendary unmade games of recent years should actually stay unmade.