PlayStation pulls advert with upside-down PS5
˙sɹǝʎɐld ǝɥʇ ɹoℲ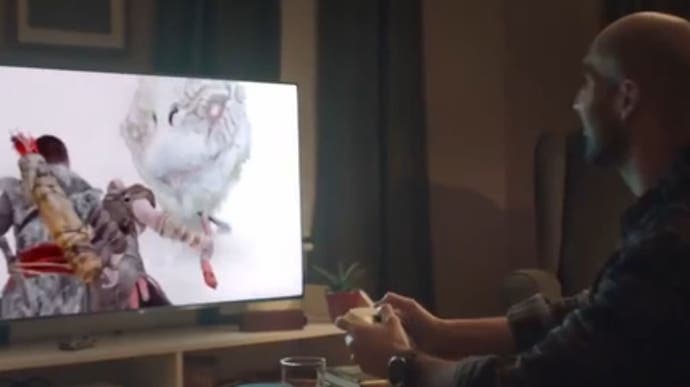 Sony has removed a PlayStation 5 advert which showed the console placed upside down.
Fans spotted the incorrectly-positioned PS5 in the video yesterday, posted to Twitter. Overnight, the advert was quietly deleted from the internet.
The heartwarming ad began with a dad telling his son a bedtime story. Thinking of his current God of War playthrough, the dad starts telling his son a tale of how a father and son went for a walk in the mountains. The cherubic child quickly falls asleep.
Back downstairs, the dad settles down to play God of War - but on a PS5 which is upside down in his TV unit.
Sony has not commented on the removal, the upside-down console, or the ad's accuracy of getting a small child to go to bed.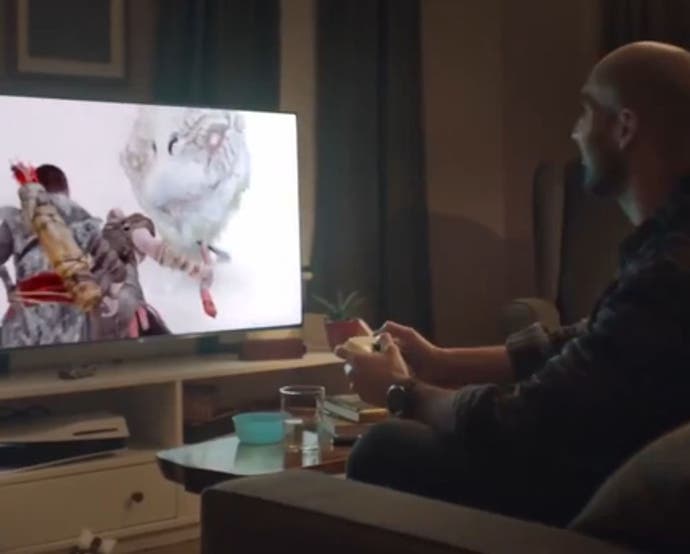 For reference, if you choose to align your PS5 horizontally, the disc drive should be at the base of the console. But it is confusing.
Last December, Kotaku spotted PlayStation Studios boss Herman Hulst also had his PS5 upside down in a video posted to Twitter of his cat climbing on his TV. Hulst pulled that video, and then reposted it with the console cropped out.
If in doubt, place it vertical?