Peter Molyneux signs up for Eurogamer Expo developer session
Veteran designer to present an extended talk about his new projects.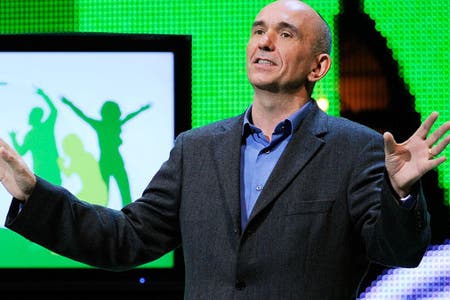 It's been a busy few weeks for Expo revelations, but we've still got some big banner announcements left to unfurl, let me tell you! No, seriously, let me tell you. I've got all the details right here.
Cool, so, the next one on the list of things people have agreed to let us talk about is that Peter Molyneux, formerly of Microsoft Studios and now boss of boutique indie 22 Cans, is set to do an extended developer session at this year's show!
Molyneux will be on stage on the final day of the show, 30th September, from 11.30am, and while he hasn't told me exactly what he's planning, it's a fair bet that he will want to talk about Curiosity: What's Inside The Cube and Cooperation, his studio's upcoming apps.
Molyneux is just one of a bunch of big names on this year's developer sessions schedule, which you can see filling out nicely on the official site. We've already announced Hideo Kojima, Frank O'Connor, Lorne Lanning and a few others, and we have some huge names still to talk about, including a few more we can reveal this week.
You can also check out the list of playable games on the show floor over on the Expo site. There's quite a lot on there now, including Dishonored, Assassin's Creed 3, Tomb Raider, GRID 2, Metal Gear Rising, Halo 4 and many others. All playable.
We do hope you'll come. It's going to be amazing. The show takes place 27th-30th September at Earls Court, London.