PES 2021 season update out this September priced £25
Transition period.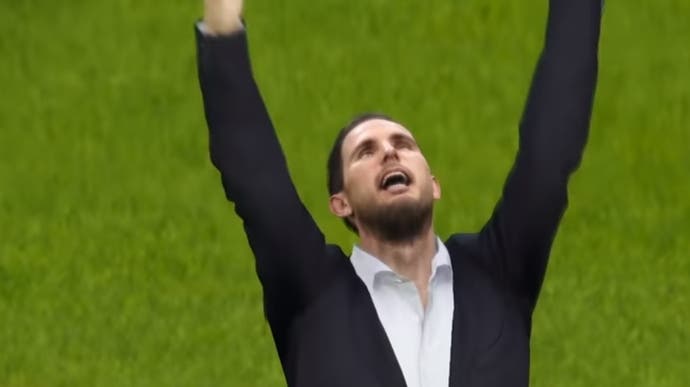 The PES 2021 season update comes out 15th September priced £25, Konami has announced.
As announced, Konami isn't launching PES 2021 as a full game. Rather, it's PES 2020 with a season update. It includes the latest player and club data for the new season (whenever that kicks off), as well as the exclusive Euro 2020 mode (for a tournament delayed to 2021).
Expect a day one patch to ensure the clubs are up to date, given the delayed season endings for many leagues, Konami said.
While PES 2021 is not a full new game, Konami is selling it in physical form and as a download priced £24.99. There are special Club Editions of PES 2021 through digital platforms exclusively. Available for FC Barcelona, Juventus, Manchester United, Bayern and Arsenal, these Club Editions include unique club-specific content such as myClub squads, Iconic Moment Series players, exclusive kits, branded menus and more. The Club Editions cost £29.99.
Meanwhile, there's a "veteran's bonus" - rewards depending on the milestones achieved in PES 2020.
Earlier this week, Konami said it called off its expected plan to launch a full version of PES 2021 to focus on a full next-gen version due next year. This PlayStation 5 and Xbox Series X game moves PES over to the Unreal game engine.
Earlier in July, Konami announced it had lost its official licences for Italian football clubs AC Milan and Inter Milan. As a result, these clubs will not appear in the PES 2021 Season Update. Replacing them are the wonderfully-named MILANO RN and LOMBARDIA NA, two PES original clubs that feature players with real-names.