Duality
Preview - a heady mix of stealth, puzzle solving, cyberspace combat and stunning 3D graphics
While Hideo Kojima monkeys around in Japan adding Tony Hawks style skateboarding into Metal Gear Solid 2 and presumably recording more mind-numbingly boring cutscenes, a Spanish team led by veterans of the Commandos series is working on a game that may just take stealth combat to the next level. Let me introduce you to the world of Duality.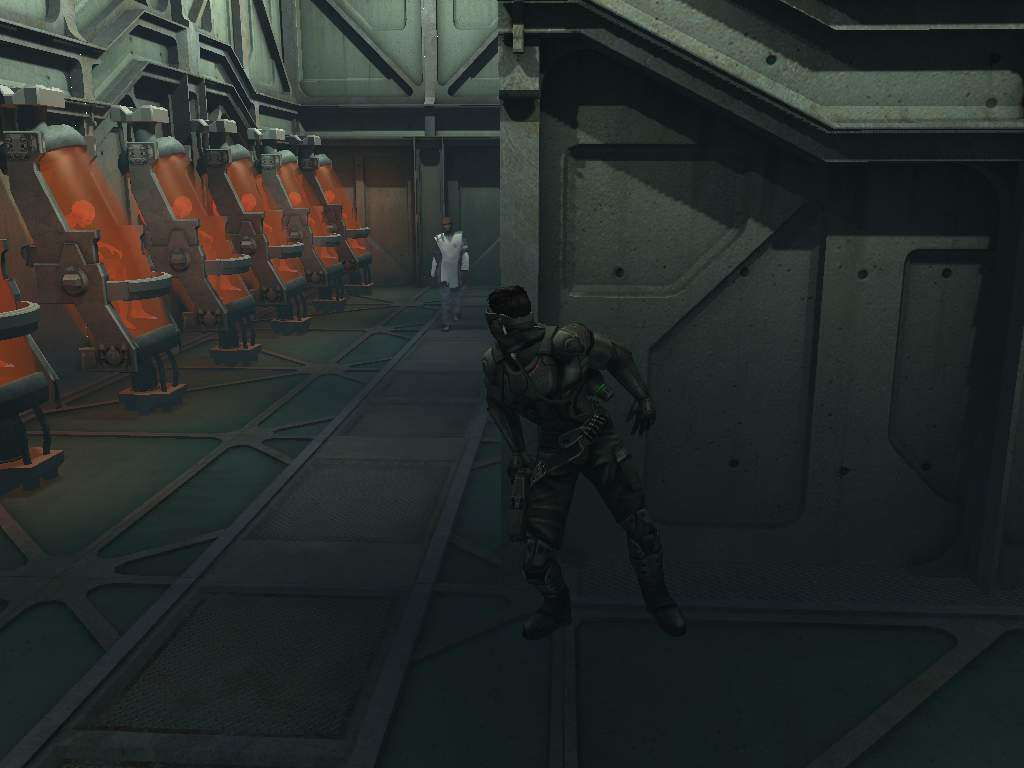 Three Sides To Every Story
Some time in the not-so-distant future, traditional governments have largely evaporated, leaving the world in the control of giant globe-spanning corporations. No prizes for imagination there then. Duality shamelessly pilfers ideas from cyberpunk tradition, resulting in a truly stunning environment of fanciful cyberspace constructs, rubble-strewn streets and giant concrete and metal structures towering high into the smog-shrouded air.
Within these twin worlds of the real and the digital, three characters are trying to gain fame, fortune and freedom. One is a mercenary, a man who works for any company that will hire him, using the cash he earns from his missions to upgrade both his weapons and his body. The second is a hacker, a girl looking to boost her reputation and ego by breaking into high security networks. The third is a purely virtual being, an intelligent agent roaming cyberspace searching for his own identity.
What this means in practice is that you get three games for the price of one. Each character has his / her / its own unique set of missions to complete, with intertwining storylines that should reveal more of the world and its backstory as you work your way through them. In all there should be around thirty or forty missions spread across the three campaigns, offering at least ten hours of actual gameplay according to the developers. And no tedious codec conversations.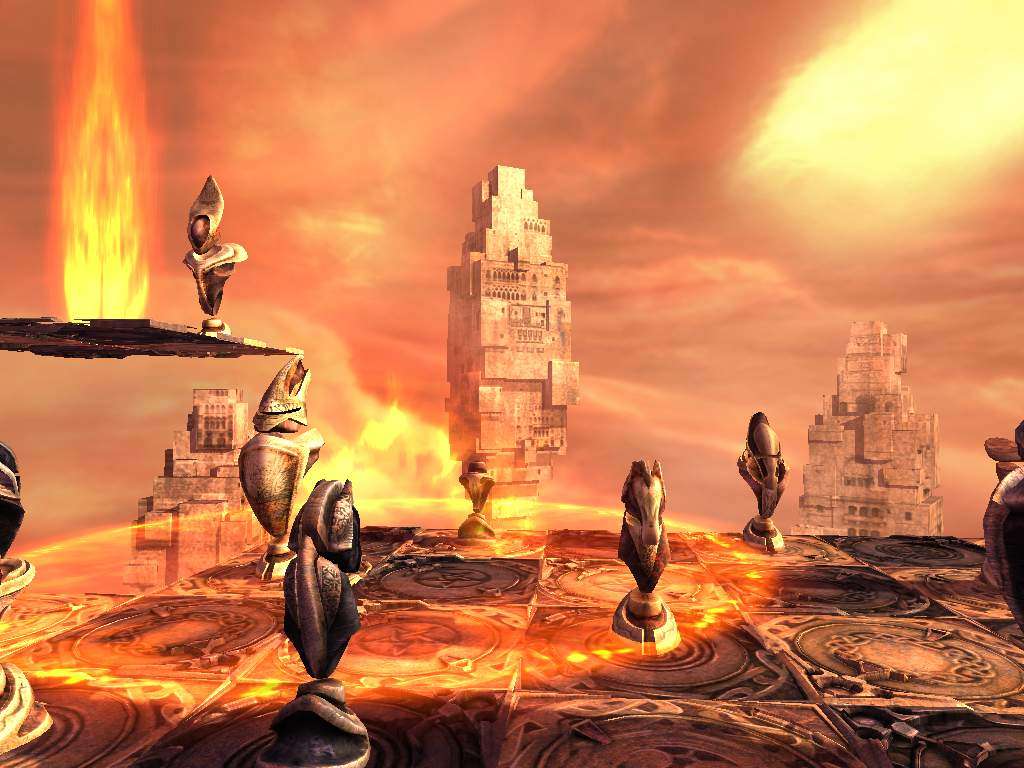 Welcome To The Real World
It's not just the missions and plot clues that vary from one campaign to another. Each character offers a radically different playing style for you to master, with skills to develop and equipment and programs to purchase and upgrade.
As the mercenary you have access to a range of sensors and jammers as well as an optical camouflage system, which should help you to sneak through your target's defences to achieve your objectives. If necessary you can resort to run and gun action, although this is simplified by the inclusion of an auto-aim feature for your weapons; all you need to do is pick a target and your guns will do the rest.
Playing as the hacker you have to aim your guns for yourself, but your real strengths are infiltration and stealth. If you can reach a network terminal you can set up sensors and traps to defend your body, and then plug in to explore cyberspace. Here you will need to solve puzzles to unlock new areas of the network and fight its defensive systems using modular programs vaguely similar to the card-based magical attacks used in some fantasy games. Multiple effects can be combined, and the more experienced you become the more complex your programs can be and the faster they will run.
The third character, the virtual being, is something of a mystery at this early stage, but it should offer an even more cyberspace-focused set of missions and further insight into the game's storyline.
Conclusion
With three interlocking storylines to follow, three radically different characters to play as, and a wide range of weapons, equipment, computer programs, implants and skills to gain access to, Duality should offer a varied and immersive experience. Add to that a dark cyberpunk setting provided by an impressive real-time graphics engine and Trilobite and publishers Phantagram could be on to a winner.
Expect Duality to sneak its way on to shelves across Europe some time early next year.