One of the ugliest controllers ever is about to make a comeback
A big hand for the duke.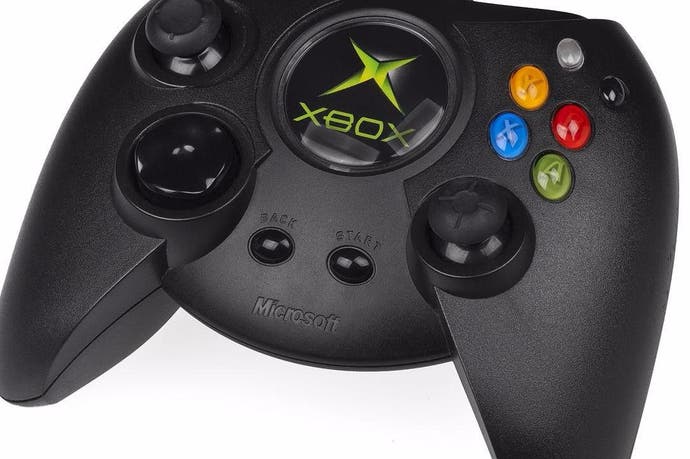 One of the most - how do I say this politely? - interesting controllers is making a comeback, with the ungainly duke controller for Microsoft's original Xbox being resurrected by peripheral manufacturer Hyperkin, just in time for backwards compatibility support for the 2001 console coming to the Xbox One.
The duke launched alongside the original Xbox all those years ago, and gained notoriety for its somewhat bloated dimensions. I haven't got a ruler out and made any hard calculations, but I'm pretty sure it's the same size as two Xbox One X consoles taped together.
The duke was quickly succeeded by the Controller S in 2002, though it has since acquired cult status. The updated duke controller will be compatible with Xbox One and Windows 10, and will replace the large Xbox logo in the centre of the pad with an LCD screen, and it'll also come with a nine-foot detachable cable. There's no word just yet on pricing or release date, but it does look set to be a limited release so if you really must get one it's worth registering your interest now.