Off Topic: Zen motoring
Or why I love Ogmios' brand of driving.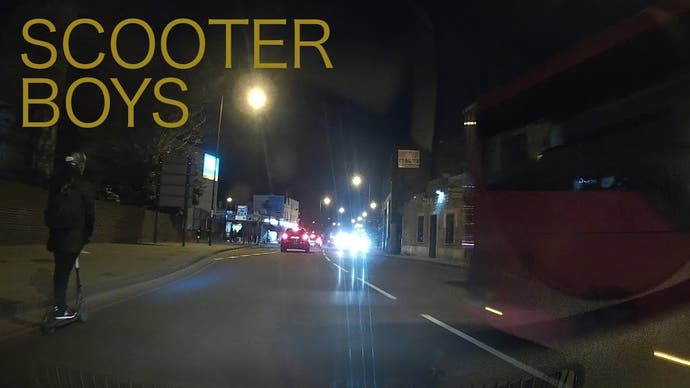 I like driving. You might have noticed as much already, but honestly I really love driving, and not just the ragged edge variety - indeed, the driving I love the most is often a much more sedate affair. It's why I stop for traffic lights when playing GTA, why it was love at first sight when it came to the calming adventures within Euro Truck Simulator and it's why, when driving the streets of London myself, I crave nothing more than an acknowledgment of good traffic etiquette from a passing pedestrian - perhaps even the fabled double wave.
Which is why Ogmios' School of Zen Motoring has become something of an obsession over the last couple of years. Debuting just as the pandemic was truly taking hold in the spring of 2020, it's just about everything: ostensibly a collage of dashcam footage with soothing commentary from sometime battle rapper Ogmios, it's a fascinating chronicle of a country undergoing one of its biggest societal changes since World War 2, a pseudo-documentary sitcom complete with recurring characters and catchphrases, an invaluable document of a London that's so often overlooked. It's also got some incredible driving in it.
As entertainment, it feels both thoroughly modern and rooted in some old masterpieces. In each episode, Ogmios drives the streets of north London, picking up dashcam footage as he exercises his teachings from his own zen school of motoring. It's a simple but intoxicating mix: there's the thrilling verity of the footage, an actual slice of the streets in all their glum, frequently gaudy brilliance, all mixed in with the ASMR smoothness of Ogmios' near-horizontal approach to the calamities of your typical Stamford Hill side-road on a Saturday afternoon. It's a beguiling halfway house somewhere between rubbernecking Russian dashcam disasters and Patrick Keiller's Robinson trilogy.
Subscribe to Eurogamer to read this article
Subscribe today and gain access to our ad-free browsing experience, supporter-only articles and videos, merch discounts, and much more - for only £2.99/$2.99 a month!