Nintendo boss talks Wii U GamePad range
Can you play on the toilet? It depends on your house.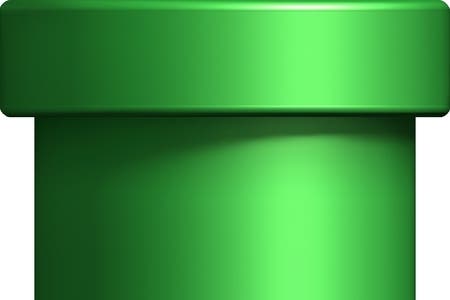 Nintendo has shed more light on the Wii U GamePad's range and detailed how it may vary for some gamers.
The ability to zap a Wii U game onto the controller's touchscreen is one of the console's most novel features. Need to play Batman at the same time as the Great British Bake-Off? Then you can take the GamePad elsewhere while the TV is otherwise occupied.
But how far will you be able to wander? The Wii U's range depends on the make-up of your house, Nintendo president Satoru Iwata discussed in a new Iwata Asks.
"Differences will arise depending on whether you live in a house made of wood or an apartment of reinforced concrete, and what materials the walls are made out of," Iwata explained. "Since the Wii U sends radio waves to the GamePad, these waves can be affected if they have to pass through certain materials (like steel or water)."
Placing the Wii U base unit within a metal TV stand may adversely affect the console's range, designer Tat Iwamoto added.
"If you place the Wii U console in something like a metal TV stand it may deflect the radio waves thus reducing its usable range. Radio waves weaken by the square of the distance, so even within the same space, too much distance could make them weaker, and having obstacles in between would be a disadvantage."
Nintendo's Bill Trinen recently quantified the Wii U GamePad's range as about 8 metres or 24 feet for "best performance".
So, can you use the GamePad on the toilet? It appeared at least one of Iwata's designers had achieved the feat.
"My living room and bathroom are separated by a single wall," designer Toru Yamashita revealed. "I was able to use it."