New Epic IP "radically different", a "departure"
"We haven't been nervous like this for a while!"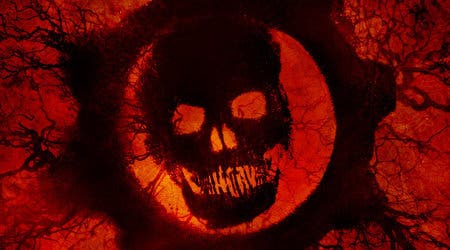 The new IP from Gears of War developer Epic Games to be announced at the Spike Video Game Awards this weekend will be "radically different" and is intended to be a "departure" for the US studio, it has said.
Speaking to Eurogamer sister site GamesIndustry.biz, Epic president Mike Capps said some of the Gears of War development team needed to try something new.
"It's something radically different for us," he said. "New IP, new game. We're not really talking much about platform or anything like that, but I mentioned at GDCE Europe and my keynote there that we were working on a lot of new projects, and it's been really refreshing to the team to try some new things.
"We love Gears, it was a great trilogy, we've gotten a lot of great compliments and a lot of great fans, and we're still supporting Gears 3 very strongly, but I've got guys that have been on it since 2001, and some of them need a break and to try something new.
"So this is going to be one of those projects where we try something totally different, and it just went 'boom', because everyone had this pent up energy to do something new. And I can't wait for them to get back to something like Gears in the future, because it's sort of our bread and butter, and they're going to be more energised for it too."
Capps said Epic, which has a number of new games in the works, is "scared to death" of the fan reaction to the game.
"I'm so scared that people will just say, 'oh yeah, that looks like an Epic game, oh sure' because I want them to see it as a departure, but I don't want anyone to say, 'that doesn't look anything like an Epic game, forget it, I'm not interested.' So we're actually nervous, we haven't been nervous like this for a while!
"I'm nervous, this is something I pushed for a lot and I wrote some of the script for the trailer and if everyone hates it that's it, I'm out of games for a while."
While the platforms this new IP will launch on remain unannounced, we know it is not for the PlayStation Vita.
Capps said the company is employing a wait and see approach to the upcoming handheld before committing to making a game for it - despite making sure Unreal Engine 3 can run on it.
Epic founder Tim Sweeney took to the stage during Sony's Tokyo Game Show press conference to demo a real-time Unreal Engine 3 preview running on Vita. Developers can license the game engine for Vita - indeed many already have.
But Epic itself is yet to commit.
"We're not currently making a Vita game," Capps said. "I'm not sure how well it's going to be accepted in our western market which is primarily where our games sell. It's a really cool platform, but I have a phone, and it's really hard to compete with that. So I'm not sure if it will be successful or not.
"I hope they are, it's good for the games industry, but we got our tech on it really early. We were, I think, one of the very first people to get one and work with it and we were on stage at the launch, because we have a lot of licensees who are curious about it and so we did the first part.
"But we can't really fully support that platform unless we're shipping our own games, that's how we know we know that platform, and it's really important for us to do that. And so with Vita we're not planning on shipping a game and so that means we're pretty honest with folks and say 'you can have the Vita code we've got but this is not the same as us having shipped on Xbox or iPhone'. It's the same business decision I think that anybody makes, is this a platform for me?"