NES Mini returns to shops this June
Small mercy.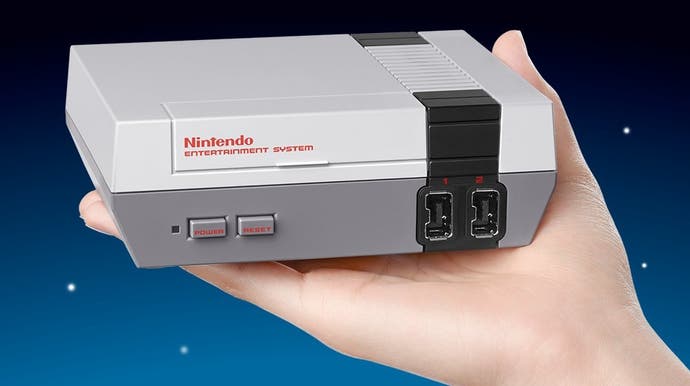 Nintendo has confirmed that its diminutive (and spectacularly popular) retro console, the NES Mini, will be returning to retailers on June 29th.
Since its launch back in November 2016, the NES Mini - or the Nintendo Classic Mini: NES, as it's officially known - has been incredibly tough to find at a reasonable price, thanks to a combination of high demand and limited stock.
Nintendo formally announced that the NES Mini would be discontinued last April, and prices have remained skyhigh ever since. Indeed, third-party retailers on Amazon are now happily flogging a new machine for between £140 and £500, so a re-release of the console - which Nintendo initially touted in September last year - is welcome news.
Nintendo, of course, seemed to get a handle on matters of supply and demand by the time the NES Mini's successor, the SNES Mini, launched last year. That machine is still widely available in the UK, and is holding its £69.99 price tag firmly, despite having sold more than 4 million units at this point. That bodes well for the availability of the NES Mini when it returns.
There's no word yet on whether the NES Mini will retain its original £49.99 price point come June 29th, or if any changes will be made to the in-box offering. The SNES Mini included two controllers, rather than the NES Mini's one, and somewhat improved on the first console's laughably short controller cables - perhaps the NES Mini re-release might follow suit.