Ms. Splosion Man announced for PC, iOS, Windows Phone 7
Smartphone version promises new features and game modes.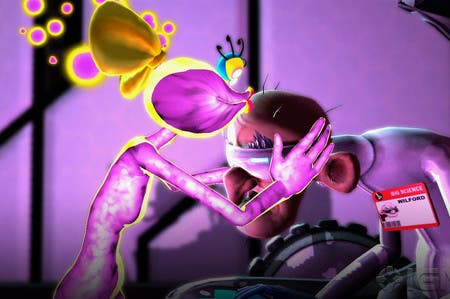 Acclaimed indie platformer Ms. Splosion Man is coming to PC, iOS and Windows Phone 7, developer Twisted Pixel has announced.
The PC version is a faithful port of last year's Xbox Live Arcade original, and will be available via Steam and Games for Windows.
Judging by the trailer below, the smartphone version is a virtual D-pad affair, though Twisted Pixel promises it will boast new features, objectives and gameplay modes.
The studio, recently acquired by Microsoft, has employed outside help for the ports from three external developers: Iron Galaxy, Fire Hose and Panic Button.
"This will be our first mobile game, and only our second Steam game," commented Twisted Pixel's Michael Wilford.
"But it's very important to us that we have great content on these high-end platforms, so these new versions are being painstakingly crafted to be as awesome as possible. We're planning a lot of post-launch updates and support to make sure we get it right."
The original game picked up a sturdy 7/10 when it launched on XBLA last July.
"Ms. 'Splosion Man may lack the impact of its predecessor and the taut focus of rival Super Meat Boy, but it nevertheless offers an explosive start to the summer season of Xbox Live Arcade releases, a game surprisingly freshened by lipstick and a bow," read Eurogamer's Ms. Splosion Man review.