Monster Hunter World Iceborne sales top 5 million worldwide
Franchise sales stand at 62 million units.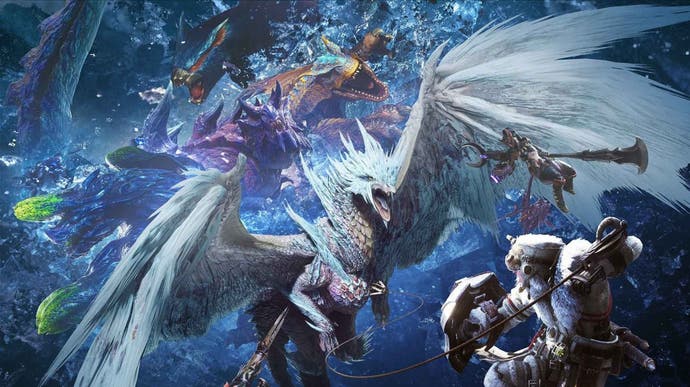 Monster Hunter World Iceborne has sold over five million units worldwide.
According to an update from developer/publisher Capcom (thanks, VGC), Iceborne - which is Monster Hunter World's expansion that dropped in September for console and in January for PC - hit the milestone in just six months.
Sales for franchise itself stood at 62 million units at the end of last week.
"Capcom plans to carry out a number of initiatives to further cement the series' position as a global brand, such as with a Hollywood film adaptation of Monster Hunter, a first for the series, scheduled for a September 2020 release," the company said.
As Matt updated us last week, come April, Capcom's post-launch development schedule aligns across all platforms. Until then, however, Iceborne's staggered content drops continue and on 12th March, Iceborne finally arrived on PC.
Those wishing to challenge the Safi'jiiva (that's the fully grown, and even crosser, form of the base game's final boss) will need to accept the "??? Recon" assignment from the Pub Lass in the Gathering Hub. Crafting materials earned through repeated victory can be used to fashion new Safi'jiiva hunter and Palico equipment.
Additionally, the new collaboration-focussed Safi'jiiva Siege quest will be made available from midnight on Friday, 20th March, enabling players to obtain new Awakened weapons.