Monster Hunter 3 Ultimate's multiplayer servers will be region-locked
We can put a man on the moon, but we can't let Americans and Europeans slay dinosaurs together.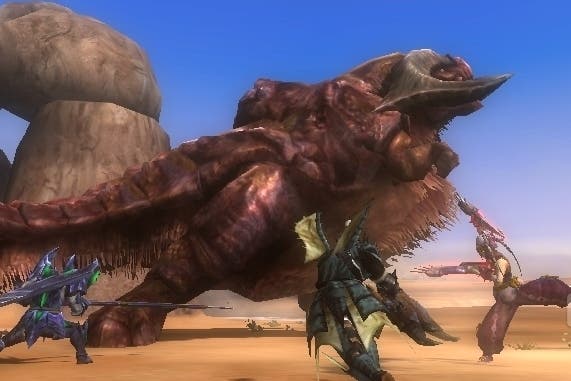 Monster Hunter 3 Ultimate's online play will be region-locked, Capcom has announced.
The news first broke in a Spanish GameReactor interview, but Capcom later confirmed it on its official forums.
"I'm not thrilled with the servers being split either," said Capcom community specialist Yuri Lindbergh. "I am definitely aware of the demand and feedback, not only in this thread, but also from threads before finding out these bad news; so be sure that I will pass it along. There is no guarantee this will change though."
Monster Hunter 3 Ultimate on Wii U will be running on Nintendo's servers and it remains unknown what the cause is for the region lock, but we've asked Capcom for comment and are awaiting reply.
Unfortunately, the 3DS version of Monster Hunter 3 Ultimate won't support online multiplayer at all - a shame as online 3DS games support cross-region play.
Monster Hunter 3 Ultimate is due in Europe on 22nd March and in North America on 19th March. A demo is expected for both platforms on 21st February.