MediEvil remake set to rise on Halloween
Grave tidings.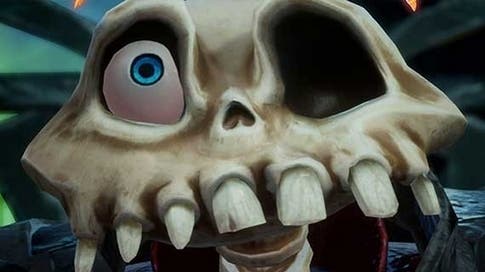 Sony's revamped MediEvil will burst through the soil and onto your PlayStation 4 this Halloween - specifically, on Friday 25th October.
The game's fittingly spooky release date was unveiled last night during PlayStation's latest State of Play broadcast, alongside a fresh trailer. As ever, skellington knight Sir Daniel Fortesque is up to his usual hack-and-slash ways.
Time to bone up:
The original MediEvil, upon which this is based, launched for the PlayStation 1 back in 1998. It spawned several sequels, but the series has lain dormant since the so-so MediEvil Resurrection for the PSP in 2005.
Make no bones about it, we're hoping this resurrection of the series is a more permanent one.