Check out Mario Kart's official first-person VR spin-off
Still no Birdo.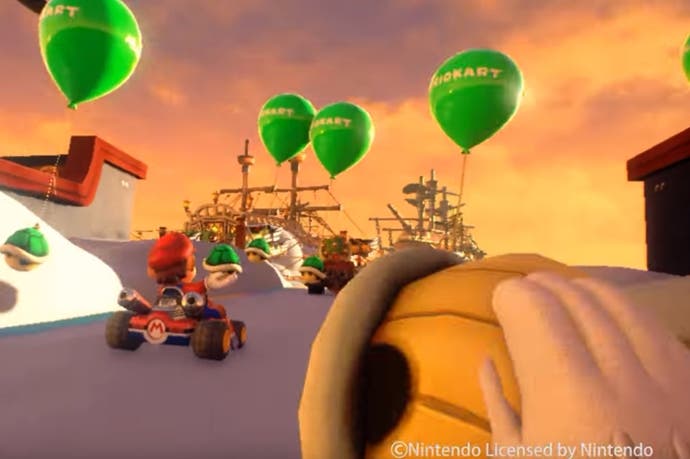 Mario Kart is getting a first-person VR spin-off for Japanese arcades.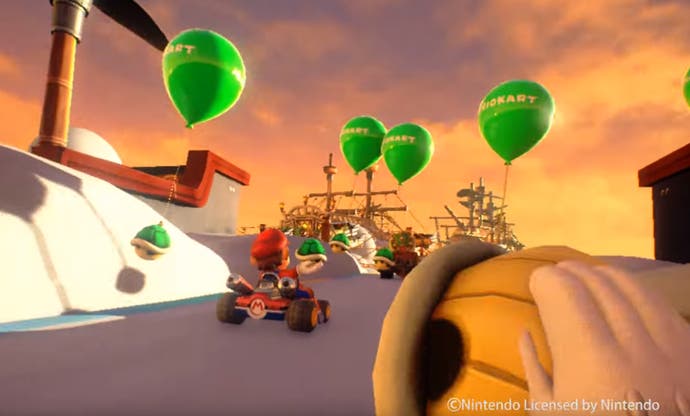 Mario Kart Arcade GP VR is the latest arcade version of the series to be developed by Bandai Namco - and the first designed for a virtual reality headset.
You see the race from the driver's point of view, with Nintendo characters such as Mario, Peach, Yoshi and Bowser racing around them.
You can hold out your arm to grab green shells and bananas floating above the track then lob them at enemies.
There's also a new hammer weapon to clobber those directly in front.
Tracks include a course set around Princess Peach's Castle, and a track which winds between a fleet of Bowser's airships.
There's no word yet on when Mario Kart Arcade GP VR will be available to play - or if we'll see it outside Japan.