Layers of Fear dev's cyberpunk horror game Observer stars Rutger Hauer
I've seen things you people wouldn't believe.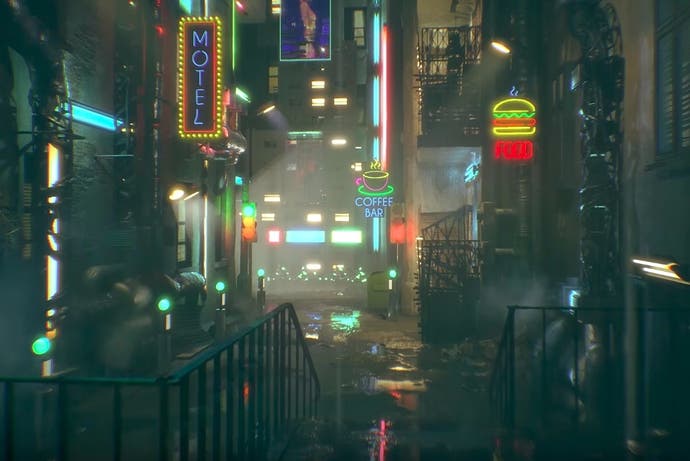 Last month our Bertie Purchese checked out the upcoming Polish cyberpunk adventure Observer, the next game by Layers of Fear developer Bloober. He called it "a real stunner" and was rather taken by its lead voice actor. "You're voiced brilliantly by an apparently well known actor who I can't place - or reveal even if I could," Bertie said at the time.
And now we know why that actor sounded so familiar: it's Rutger Hauer!
Best known as renegade replicant Roy Batty in Bladerunner, Hauer plays down and out detective Daniel Lazarski in Observer. The game is set in a grimy 2084 Krakow, where folks use neural implants to mask themselves from the dreary world around them. As a special detective known as an observer, Daniel can hack into the minds of others, though the tech isn't without its glitches as glimmers of the host's past memories flicker in and out of existence, like tears in the rain.
Thankfully we won't have to wait long to play Observer as it launches 15th August on PS4, Xbox One, PC, Mac and Linux.