Join us for the first Eurogamer Community Pub Quiz
Quiz Bratt.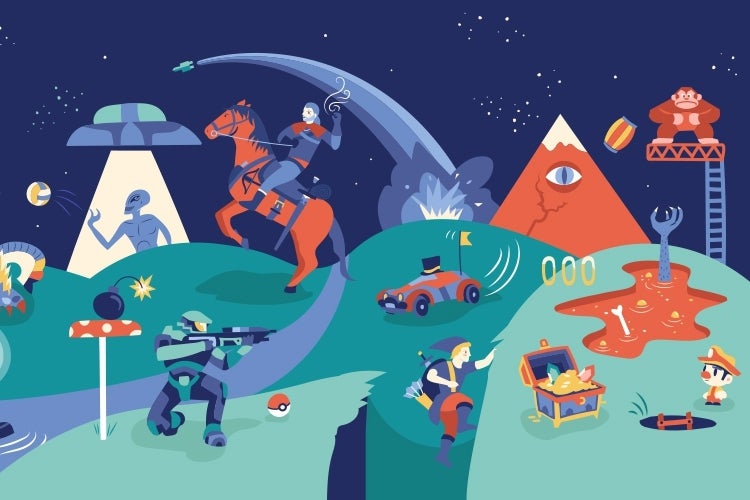 Brighton, eh? It sure is some place. Home of course to the mighty Brighton and Hove Albion FC, a slowly eroding burned-out pier, and Fatboy Slim. Noel Gallagher even lived here once, though please don't hold that against the city.
Additionally, though, Brighton is the spiritual and physical home of Eurogamer. We've grown up here, from inside our founder Rupert's parents' garage, to a soon-to-be shiny office in the middle of town. We love it, and we want to do more here.
That's why starting this month, we're going to be running community events throughout the year. It gives us a chance to bring Brighton some much-needed games love, and more importantly, it gives us an excuse to see your lovely faces.
Today we want to tell you about the first of these events - the first-ever Eurogamer community pub quiz! Working with the fine folks at Loading Bar, we're shacking up in Loading's seafront bar, C:\Side Quest (great pun) on Friday 26th January to host a quiz featuring all kinds of games trivia.
Familiar faces from the Eurogamer team will be there, some even hosting speciality rounds (three guesses as to what Johnny's is about).
We'll be offering amazing prizes, including a PS4 Pro and PlayStation VR for the winning team, a bumper Overwatch prize pack from Blizzard and more great prizes from Brave Wave Productions, Focus Home Interactive, Rebellion, Green Man Gaming and more!
Most importantly, we're giving all proceeds from ticket sales to the team at Clock Tower Sanctuary, a local charity who make it their mission to support young homeless people.
For more information and to grab a ticket, click right here. And check out our lovely event flyer down below. See you real soon!