Jelly Deals: Xbox One S with Destiny 2 and Forza Horizon 3 for under £200
Sweet Business.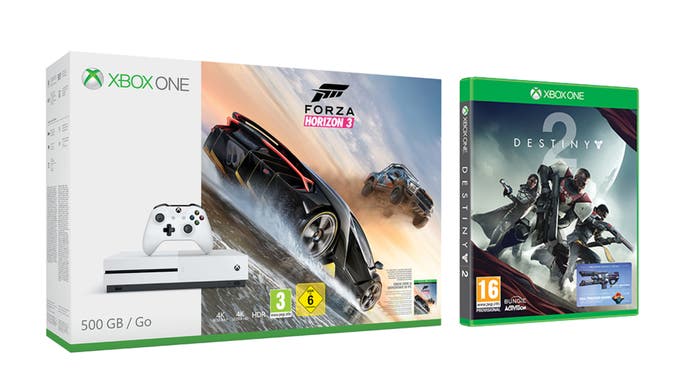 A note from the editor: Jelly Deals is a deals site launched by our parent company, Gamer Network, with a mission to find the best bargains out there. Look out for the Jelly Deals roundup of reduced-price games and kit every Saturday on Eurogamer.
---
With the release of Destiny 2 mere hours away, chances are that a good portion of you are either currently waiting for your pre-ordered copies to turn up or planning on heading into whatever town you live nearest tomorrow to grab a copy. That, or you don't really care about Destiny 2, in which case you may as well stop reading now, honestly.
Still here? Alright, then. If you haven't yet gotten yourself a copy of Destiny 2 and fancy checking out a bit of a console bargain at the same time, head over to ShopTo today. There, you'll find what is arguably the best Xbox One S bundle featuring Destiny 2 available for launch - £199.85 for an Xbox One S 500GB with Forza Horizon 3 and Destiny 2. That's a pretty mighty saving with just Forza, frankly, so adding in Destiny 2 puts this over the mark of 'pretty great deal'.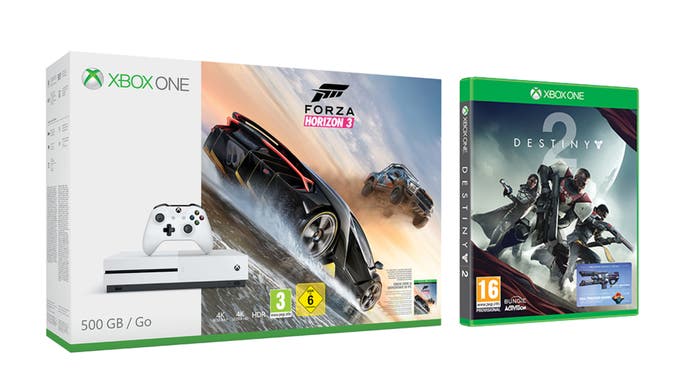 Xbox One S 500GB with Forza Horizon 3 and Destiny 2 for £199.85 from ShopTo
For what it's worth, you'll also be getting the bonus launch weapon DLC for Destiny 2, making it a pretty complete package all around. That is, if you're the Destiny playing type, of course.
While we're talking about the launch of Destiny 2 (which continues to creep ever closer, like Cthulu awaking from its eternity of slumber), you may also want to check out Johnny, Aoife and Ian's look at a whopping 90-minutes of Destiny 2 gameplay in that convenient box above.